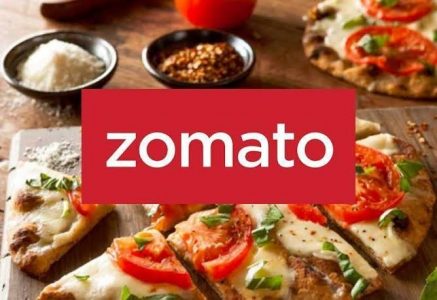 Gone are the days when people looked for an eating place physically and decide if they liked the food or the price value or the service of the restaurant. With the help of Zomato, they can decide about eating out, sitting at home and get the best recommendations by looking at the various features that the app provides. It works as a restaurant guide or food directory that offers genuine information and reviews about restaurants, thus helping the consumer to decide and spend wisely.
Not only for the people who like to have an interest in acquiring the taste of food from outside; but from a business point of view also Zomato has been quite helpful. They offer an exclusive dashboard that has been developed just for restauranteurs to look at their business' performance. It has analytics tools and other such features that help with keeping a check with how well the business is doing.
Also Read: Scaling Up The Outreach Through Zomato
If a restaurant is associated with Zomato for their business, they need to update their page on the application with a profile data, pictures of their food and outlet and the information about what is available in their restaurant. Once the profile is updated, a customer can directly visit it through the app and order or book a table via it.
In the Zomato dashboard, you can manage your restaurant's information to streamlining your operations directly through your phone.  These are the few tools which can help one to put up their business on this app.
Tools To Put Up Businesses On This App.
Zomato Book:
Through their powerful tool named Zomato book, a restaurateur has the control of table management and reservations. 
Also Read: Powering Business Through Technology From Zomato
Zomato Order:
Similarly, with Zomato order, one can manage his/her restaurant's takeout and delivery orders, making it easy for them to keep a tab on their business.
Advertise on Zomato:
Advertising on Zomato is also a state of the art management tool on this dashboard that helps in putting up banners so that restaurants can get additional exposure.
Merchant Widget:
This tool helps in showcasing the listing page anywhere on the web with highlight rating and reviews, user interactions and bookings easily.
Also Read: Marketing Hacks For Customer Attraction On Zomato
The Zomato team works every day on product back-end algorithms like sorting the listing, customization of the homepage, search, product feature, user personalization etc. They are also involving technology for commercial and operational areas for providing a better business experience to the merchants with logistics optimization, call centre planning, time prediction for delivery and preparation, advertisement delivery among a few.
Also Read: How To Successfully Sell On Zomato?
Zomato is an extremely data-driven company and it uses Artificial Intelligence and Machine Learning techniques to improve the product and user experience through features that concentrate on personalization and superiority of the app. It also focuses on making the commercial and operational side of the company efficient in terms of both, online ordering and listing of the restaurants. The brains of Zomato believe in AI for the betterment of businesses. They consider that prioritization of business can be wholly done through AI and ML on the basis of the needs of the user.
Also Read: How To Increase Visibility On Zomato?
Your restaurant business has its own specific requirements. Be it marketing, hiring more staff, purchasing new equipment, setting up the restaurant, or just managing the daily expenses, without a steady flow of funds your business can severely suffer amid the growing competition. With the flexibility to choose your loan tenure and repayment schedule, your search for the best loan for the restaurant business in India is sure to end at Indifi. Apply online to know more about unsecured business loans for the restaurant business.
Apply For Online Seller Loan In India