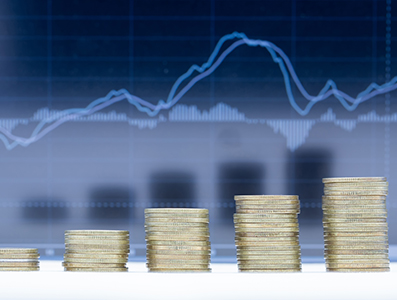 Thinking of starting a business, but intimidated by the idea? Wondering how to reap rewards from risks associated with spending money, time, and energy on your business model?
We've put together some excellent low investment business ideas that are great for bootstrappers, beginners, or those with a busy schedule but an entrepreneurial mindset.
To build a business, you need a solid concept, branding capabilities, marketing budgets, and customer support. Nonetheless, with these low investment business ideas, you can avoid traditional expenditures such as initial inventory, warehousing, or outflow on retail space.
Also Read: Best Profitable Small Scale Industries In India
Here are some low Investment business ideas to get you started :
Dabble in Dropshipping

Dropshipping is a fulfillment technique in which a third-party supplier stores and sends things on your behalf to customers. You are only required to make sales and transmit orders to your supplier; you are not required to directly touch the items.
You may collect items from one or more vendors and organize them into your own online shop under a theme that focuses on a specific specialty.
When a client places an order with you, the order is routed to your supplier, who fulfills the order on your behalf. You will, however, continue to be in control of your own marketing and customer service.
Dropshipping is one of the best low investment business ideas for determining product-market fit and launching a business before investing in your own unique items.
Also Read: Post-Pandemic Small Business Ideas For Women
Launch Digital Products

Digital things such as courses, templates, and music stand out on this list.
Unlike the others, they are not physical products.
Because there are no ongoing manufacturing or shipping costs to be concerned about, your margins may stay healthy.
The problem is ascertaining what constitutes a great digitized offering.
The solutions range from one-of-a-kind musical beats to stock pictures that other artists may license to instructional resources that assist people in improving their talents for any industry.
If you possess a talent that might be bundled into a digital offering, you should think about doing so to generate additional revenue as a business idea.
Also Read: Business Ideas For A Post Covid World
On-Demand printing is all the rage

If you're creative or know how to handle a camera, you may dropship using an order based printing business idea to let people own a portion of your creation. Ensure that you own the content you want to share, unless you're using public domain stuff that you may sell with relative freedom.
If you already have a huge online following, you are in a good position to investigate this business potential.
Organize a charitable or crowdfunded business

Starting a non-profit organization isn't the only way to make a positive impact in society.
Having a purpose for a business idea, as well as putting some profits aside for a cause, allows social entrepreneurs to position their company in the market while addressing the issues that are most important to them.
While many social businesses create their own original goods, you may take any of the above business concepts and collaborate with a non-profit or carry out the social goods with your own hands, as long as you're open about how it works.
Marketing may be used to emphasize the effect that your consumers are making by supporting your business, such as a blog post about your community initiatives or a real-time impact calculator on your website.
Provide a service

"Time" is both an inventory and a valued asset in service-based organizations. You only have a certain amount of hours in a day. It will be easier to get started if you have in-demand abilities.
Professionals such as writers, designers, developers, photographers, housekeepers, fitness trainers, and others may start their own businesses.
They may also use any of the other principles described above to grow their business and create new revenue streams by "productizing" their services as tangible or digital commodities.
A photographer, for example, can cover a local event while also selling images on their Instagram account. A high-converting sales copy copywriting swipe file can be sold by a copywriter. Combining your service-based business with tangible items can provide you with an additional stream of income that is not dependent on your time.
Also Read: Top 10 Business Ideas After Lockdown
Handicrafts can attract eyeballs

You're in an excellent position to locate an internet business concept if you create soap, candles, sauces, or ceramics since product creation and sourcing are largely in your hands.
Unlike many of the other ideas on this list, you will need to address shipping and inventory management, but you may start small on a per-order or small-batch basis until you start making consistent sales.
Simply be aware of any limits that may apply to your product category, particularly for anything that clients may consume, inhale, or apply to their skin.

Conclusion
The corporate structures and low investment business ideas we've looked at may be easier to manage logistically, but that doesn't imply they're simple. Every firm relies on marketing to succeed. Knowing that your items are in great demand isn't enough; you also need to find out how to target the individuals who are most likely to buy them. To learn about your products, you must attract the correct people to your website.
Customers may believe your products are of poor quality if you price them too low. Certain customers may be turned off if you overcharge them. In any case, you'll need to find a balance that allows you to account for the costs of attracting clients and providing discounts, particularly if you want to pay for advertising. One of the most challenging difficulties to overcome when starting a business is to find the right balance.