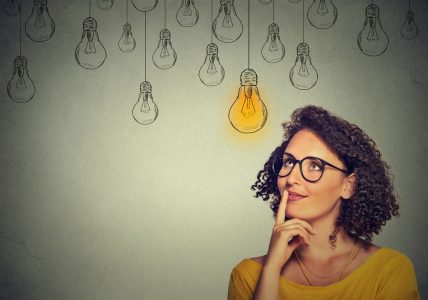 The world has come to a halt because of the raging global pandemic. Plenty of things have changed around us in a very short time. However, every situation has a new hidden opportunity. It's up to you whether you can identify it or not. Small business ideas are becoming popular as they have gained importance. These days such businesses are effective and also engaging. It is the best time for women to become independent by establishing their own businesses in the post-pandemic world.
Also Read: Business Ideas For A Post COVID World
Some Effective Small Business Ideas For Women Are:
Organic store
Organic foods and products are one of the top small business ideas for women. Also, the CAGR for organic farming in India is predicted to grow by 25%, according to a blog on YourStory, over the next three years.
You can start with a loan, and later the profits will pay off. There are several options for agricultural loans for women that you can avail of. All you need is land for cultivation, harvesting, along with seeds as per your soil and climatic conditions. You can start a store just for selling organic goods. It involves making Organic products like snacks, juices, and even clothes derived from organic ingredients. Creating a website or sharing the product list through mail/WhatsApp groups can be an initiative. Also, collaborating with nutritionists and doctors to promote organic foods' benefits can make your business stand out from others.
Also Read: Survival Strategies Post COVID-19 Lockdown For Businesses
Tutorials for children
As schools are closed, it has become quite difficult for parents to manage work and their kids. So, tutorials can be taken in any field like music, dance, art, cooking, swimming, or knitting through online coaching platforms like Scholar. You can also collaborate through social media platforms with people from a similar domain.
You can start with YouTube tutorials along with your own page on other platforms to promote it.
Skincare and makeup
If you have some skincare tips and routine, then this can turn out to be a top idea in the list of small business ideas. You can start short but aesthetic videos to attract people. Begin collaborating with popular skincare and makeup brands for your videos for affiliate marketing. Posting festive makeup tutorials, daily skincare routine for different skin, and Do's and Don'ts can help your startup.
Also Read: How Covid-19 Has Impacted Indian Business And Economy
Natural products
Plant-based and natural beauty products are replacing the chemical ones in the markets. Handmade soaps, natural face packs, skincare kits are attracting everyone. You can easily learn to make these products at home and start a business. An investment for the raw materials, machinery, the packaging is necessary. Small business ideas like these are ideal for the environment as well. A website displaying all the available products along with a sneak-peek can compel potential customers. Social media and online advertising can further promote your venture.
Also Read: Covid-19 Challenges Faced By MSME
Creative art
Art is something that never gets old. It can be gifted, used, and appreciated. Handmade gifts and art pieces are in demand. You can also try miniature art, artistic jewelry, and other arts that interest people. Creating personalized items and sharing them on social media can bring you, customers. You can also go for home delivery later on. It can be a good business idea and can be done at the ease of staying home. It needs small investments, like getting the required materials, dispatch essentials, and transport. Applying for a loan for women will help you out as a startup.
Selling masks
Face masks are an integral part of our lives these days. So, making this a business can be highly beneficial. Masks can be made from home with recycled and eco-friendly materials. Various designs and colors will make this more effective. This will make your business stand alone from others. It is one of the best small business ideas that will be suitable for the present scenario. You can also club medical supplies or any related product along with masks. You can also supply the mask to the customers who need them.
Also Read: Top 10 Business Ideas After Lockdown
Fitness and health
The pandemic has shifted plenty of people to focus on their health. With all the time to spare, all are working to become fit. If you are a professional yoga trainer, nutritionist, or gym trainer, you can use a local application to train people. You can also use your social media account to start home training programs. Going live with your audience can help you reach the masses. Creating content targeting the fitness and health myths can give you an advantage over others. All you need is a boost in creating a strategy to implement these small business ideas.
Digital Picture
Everyone is shifting to online resources as much as possible. Creating online apps, starting marketing online, etc., are examples of initiating a digital business. If you have a background or you have a team, this is the best idea to consider. Conducting expert talks, collaborative live sessions, online paid courses based on your expertise is a considerable idea. It is important to take a loan for women to aid technical expenses.
Also Read: Need Money Fast? 4 Options For Small Business Owners
Food stall
If cooking or baking is your passion, then you can turn it into a flourishing business. You can start an online food stall for homemade products. This can be achieved with the help of social media marketing. You can quickly increase the number of customers and make profits. You might require a loan if bulk orders are taken up. Indeed, it is quite simple to obtain a loan for such a business.
Also Read: How To Manage The Shortage Of Credit During Lockdown?
Event planning
Social distancing has led to a reduced number of guests at weddings and other functions. This protocol has affected many event planning companies in a big way. However, an efficient event planner can see this as an opportunity for change. As an event planner, you can start using innovative ideas to plan optimally. Club these with new strategies and digital marketing techniques.
The key to a successful business lies in its uniqueness. A new idea has all the potential to change the world. You can explore new business ideas, and there are plenty of resources that provide loan for women. Make sure that you get maximum benefits while availing of the loan. Thus, you can begin your own business to become a financially independent woman.