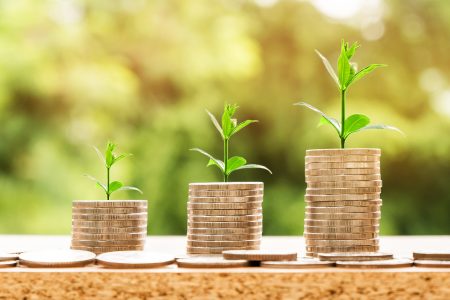 Let's accept the fact that NBFCs (Non-Banking Financial Companies) have been playing a pivotal role in channelizing limited financial resources in capital creation. NBFCs have been playing the alternative role of the organized banking sector by minimizing the credit gaps, thereby in fulfilling the rising financial requirements of the corporate sector, providing a business loan to small local borrowers and the unorganized sector.
Moreover, NBFCs have enjoyed a more convenient structure than traditional lenders in the organized sector. The contribution of these NBFCs in the economic development and in fulfilling the credit requirements of the economy should be appreciated and there is also a requirement of keeping an eye on their activities as not every NBFC can provide profitable deals as Indifi does.
In the last few years, the transformation of NBFCs in India has played a vital role in the development of the Indian financial system. These non-banking financial organizations have become successful in comparison with traditional lenders like banks because their tailor-made solutions help people in meeting their financial requirements. Every year, NBFCs develop at an average rate of 4% to 6%. Let's check out the prime factors which contributed to the development of Non-Banking Financial Companies in India.
Also Read: Discover The Immense Benefits Of Invoice Discounting For Your Business
Factors Behind The Growth Of NBFCs In India
1. Knowing Your Clients Properly
· Concentrate on under-served and unorganized sectors of the Indian economy.
· Personalisation of strict policies to fulfill client requirements.
2. Providing Tailor-Made Products
· Acceptance of non-standard pricing models for product ranges, the inherent risk of lending and in-line with the client profile.
· Focus on a restricted line for catering to the target client sector.
3. Ascending Technology
· Lessened time for marketing and improved client experience.
· Providing with tailor-made credit measurement models with optimized business procedures.
4. Dealing With Risks
· Enhanced governance with an active model of risk management.
· Non-Banking Financial Companies constantly develop with CRO (Chief Risk Officer) making sure the highest standard of risk handling.
5. Reaching Out To A Wide Range Of Audience
· Serving the requirements of Tier-2, Tier-3, and Tier-4 markets.
· Distribution of the business loan across numerous client touch-points with round-the-clock sales as well as service.
Also Read: 5 Pro Recommendations To Fix A Poor Cibil Score
The Bottom Lines
So, these are 5 important factors which have been influencing the development of Non-Banking Financial Companies in India. Moving forward, the inherent credit demand of a growing India is offering NBFCs an opportunity for minimizing the gap, especially in the segments where traditional lenders like banks were not ready to serve. In accordance with the estimates, more than 50% of MSMEs(Micro, Small, and Medium Enterprises) are unable to access a formalized credit. In addition to this, enhancing the macroeconomic conditions, improved consumption, higher credit entrance, and innovative digital trends are going to offer massive scopes for NBFCs credit to increase at an exclusive rate of 7 to 10% in the upcoming years.
In case you also want to involve your business in this digital trend and maximize your business with increased working capital, this is high time to take out a business loan from a reputable alternative lender like Indifi.