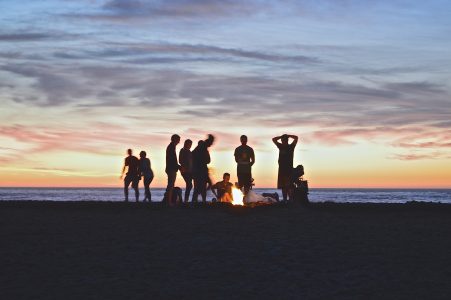 Many SMEs do as much as 20 to 40% of their yearly sales in the last 2 months of the calendar year, i.e. the global holiday season. Service businesses like travel agents, restaurants, caterers, etc are also reliant on doing active business every holiday season. So, we can accept this fact that for many small businesses, the global holiday season is a vital make-or-break span amid which they earn the profits which they should freeload for the first slow months of the next year.
For this reason, stormy weather, an economic recession, or fewer buying days amid the holidays can have a long effect on the SMEs. The following 5 points will detail how small businesses can take benefits of global holiday seasons by developing a sales plan and using their marketing tactics to improve holiday sales.
5 Ways Small Businesses Can Reap Benefits Of Global Holiday Seasons
1. Prepare The Fundamentals For Holiday Sales
You can begin by creating client loyalty. Don't make the mistake of waiting very long for creating your holiday sales tactic. Start plan in advance in case you wish to be a contender. Start planning for the next holiday season beforehand and make it a year-long attempt for winning customer loyalty so they can be regular in your business all over the year. Holiday sales, amid which clients like to invest more, will be a natural expansion of your plan.
Also Read: All That You Need To Know To Successfully Manage Your Cash Flow As A Small Business Owner
2. Make A Rock-Solid Holiday Sales Strategy
You must select merchandise assortment smartly. When it comes to deciding what products to stock and how you can market the merchandise amid the holidays, the best plan is to narrow and concentrate on product assortments, so that by the selling season's end, the remaining inventory's weight is on the proven best sellers. You need to stock the items which your consumers want. Amid the holidays, buyers' target evolves from pondering an extensive array of promising gift products to deciding specific items which they cannot ignore. In the season's last few days, they will possibly seek 1 or 2 products they know will be simply right for their loved ones or friends. Stocking inventories which fulfill client expectations will make sure that your sales and profits are increased.
Also Read: 5 Financial Practices That All Small Business Owners Should Do At The Beginning Of A New Fiscal
3. Take Necessitous Steps When The Holiday Season Is Ongoing
After developing a detailed holiday sales strategy, you simply cannot sit back and rest. A small business should remain adept and capable of responding fast for marketing events and drops or surges in demand. To stay on your laurels amid the holiday sales season, take the following steps:
· Consider timely delivery from your vendors as they can make or break your holiday sales.
· Recognize slow sellers to mark them down. This way, you can find the best sellers.
· Make a strategy for post-holiday gift card redemptions which have become highly important material of holiday gift-giving.
Also Read: 4 Reasons Why Unsecured Business Loans Have Emerged As The Lifeline Of Small Businesses In India
4. Do On-Time Marketing For Driving Holiday Sales
When it comes to holiday advertising, small businesses can be at a disadvantage. The large enterprises take out spring for inserts, full-page ads in newspapers across the nation. They do TV marketing and radio marketing also. These advertising markets are available for small and mid-sized businesses also, though they may be very expensive. However, the internet has offered many new ways for reaching clients for no or low expenses.
Here are a few digital marketing strategies to ponder when trying to improve holiday sales:
· Online advertising
· Email marketing
· Social media marketing
Also Read: 6 Smart Ways For Small Businesses To Use A Line Of Credit To Their Advantage
5. Spread The Holiday Happiness To The Whole Year
Holidays are beyond consumption; schedules, moving in priorities and activities also come in the list. As a result, customers will react differently to the messages of your brand than they possibly would at another point of the year. Consult your yearly data for assuring every noteworthy pattern in campaign or site traffic responsiveness. Boost your analytics by checking KPIs that will help you understand which outreach strategies and traditions work best for your small business. In fact, Google's data showcases the value of aiming your audiences at various times for making the maximum out of app campaigns and awareness.
Also Read: Factors That Affect The Eligibility For Small Business Loans
Final Say
Understanding the behavior and requirements of your audience is important all over the year – but provided the robust dynamics of prime holidays, it becomes more crucial amid these seasons to make necessitous changes in emotions, online behavior, and intentionality. If you prepare yourself properly before the holiday comes, you can apply more efficient campaigns to resonate with your targeted audience and provide amazing results. In case you find a lack of business finances while preparing for the holiday sales season, knock Indifi for applying for a small business loan and boost your sales strategy.
Also Read: The Era Of GST Spells Success For Small And Medium Businesses