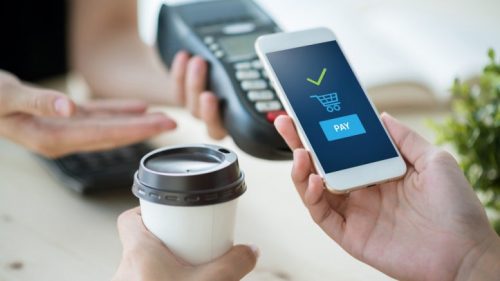 Technology and its application have given acceleration to phenomena, that seemed impossible a couple of decades back. Especially when new businesses are conceived, it has made implementation a literal cake walk. The earlier generations had to fret about everything from finances, capital investment, to actual implementation. But as we see technology has become the backbone of everything that we contemplate or plan to implement.
In restaurants too, a humongous thrust has been seen, with how to trade and payments are dealt with. Right from automated payments, to the online reservation, and placing orders through tablets, the experience of managing a restaurant has become seamless.
Also Read: Food Delivery Apps: The Game Changer For The Restaurant Industry
Mobile Apps To Manage Trade And Payments For Restaurants
In today's article, we have collated some of the best mobile apps that can help restaurants to manage trade and payments along with additional features. Let's take a look:

LightSpeed Restaurant
An iPad POS system, LightSpeed is the most complete restaurant management app available. Priced at 69$ per month, this app provides a host of functionalities like:.
Employee management
Raw ingredient tracker
Ordering
Floorplanning
Promotions and Offers
In-Depth reports
Lightspeed app is only supported on iPad, iPod and therefore that induces some restriction. But barring this one, the app is one package for restaurants irrespective of its size. It is easy to learn for the staff and provides 24×7 support which makes it very user-friendly. The report features that provides detailed information about sales and performance as well as tracks employee productivity makes it one of the best apps in this category.
Also Read: Many Benefits Of Online Food Delivery Flatforms For Restaurateurs

Toast
Toast is a complete Android-based restaurant POS and can be used in the management of restaurants of any size. With very high quality features both in front-end and back-end Toast integrates and manages payments, inventory, labour, sales and also produces high-quality reports.
Toast also provides a good link between ordering directly from the table to the kitchen, and process payments right from the table. There are also several other high-end features, that makes Toast a sought after and popular app. Priced at 79$ a month, here are its main features:
Customer data management
Menu creation
Labor management & time tracking
Inventory management
Online ordering
Gift cards & Loyalty program
ShopKeep
Useful in both retail and restaurants, ShopKeep is a cost-effective iPad POS-based app. Essentially suitable for small businesses, this app has a pleasant interface. Shopkeep has a hybrid data management system that stores the data locally in the iPad and then syncs to the server when there is a connection. This means, ShopKeep always keeps the show going on. Some of the useful features of ShopKeep are:
Integrated payments
Registrations
Back-Office support
Raw ingredient inventory management
Customer support 24×7
Staff management tools
TouchBistro
A bestselling iPad POS app, TouchBistro is a cost-effective alternative to 'Toast'. The best part is that it gives a great interface for users to manage their restaurant systems, especially those that are in the mid-range. It provides a multi-iPad setup that can be synced with the local Apple server. It has an efficient setup where the system can work without an internet connection, except for credit card payments. It can also successfully integrate with multiple payment processors. Priced at 69$ a month, here are some of its useful features:
Tableside ordering
Menu management
Loyalty program
Kiosk operation
Employee management
Breadcrumb POS by Upserve
Breadcrumb is the iPad POS system that is the equivalent answer to Toast app for Android. Extensive functionalities, with all major features centred around restaurant based features is what makes Breadcrumb an excellent choice for full-service, quick service or any size restaurant. Fully cloud-based, Breadcrumb requires no on-premise server. In-house payment processing is provided by Upserve – the parent company. Here are some of its key features:
Customizable interface
Offline
Server and Quick server mode
Integrated online ordering system
24×7 support
Detailed online reports.
Also Read: How To Manage Food Delivery Without Online Food Aggregators
Priced at 99$ a month, it's a solid all-in-one app that covers everything related to managing a restaurant. It provides a wide range of features that in comparison to Toast may seem less, but it more than makes up for it with the integration of third-party apps.
When it comes to selecting the right app for a restaurant, the sky's the limit. There is an exponential rate at which apps are being developed that bring in a seamless process. If you are confused and can't really decide on which app to choose for your restaurant then please visit the Indifi is your best bet to make the right choice.
Apply For Restaurant Business Online