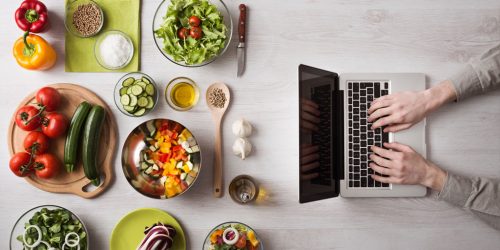 The smartphone revolution has been a game-changer in virtually every field. It has made all kinds of services available at our fingertips. With online food aggregators, the services of a number of restaurants are available on a single platform to us. The restaurant pays the aggregator a commission on each order to ensure safe and fast delivery of items to customers. While food aggregators are making new highs every day, a lot of food delivery businesses are not faring well.
Survival of Food Delivery Businesses
Back in the day, a lot of small businesses with hardly any capital and without even a restaurant benefitted from running delivery services. They would provide home-cooked meals and delicacies to a sizeable customer base. But food delivery businesses are in a lean phase right now. They could follow these steps to overcome them:
How to Manage Food Delivery without Online Food Aggregators
Also Read: Best Practices For An Online Food Business
Leveraging the Power of Mobile Apps and Websites
One way to beat giant food aggregators is to play the same game as them. Leverage the huge customer base because the Internet has the power of securing for you. You could start your own website, with an attractive catalog displaying the variety of food items you would provide to your customers. You could also have an app for your business, which would make your services more accessible to the tech-savvy. To start your business, you could acquire an unsecured short-term loan to accumulate enough capital.
Marketing
Whether you choose to go online or remain old-school by staying offline, the key to success is good marketing. There is nothing like word-of-mouth when it comes to an offline, low-scale business. But in today's day and age, you need to invest in good advertisements, too. Exploit the power of social media to grow your business. Don't you find the pop-ads on Facebook and Instagram engaging? You could also invest in billboards and flyers.
Also Read: Useful Tips To Overcome The Loss Due To Online Festive Sales
Transport
Any e-commerce business must put customer happiness above everything else. For the restaurant industry, it is crucial that food is delivered on time and in perfect condition. This is the area where food aggregators score with customers. Unlike food aggregators, you don't have the financial backing of big companies. Therefore, you need to invest in transportation smartly. You could opt for bicycles and bikes, which are convenient, fast, and friendlier to the environment.
Packaging
You need to be meticulous in the food delivery business. Not paying proper attention to even a single step could affect the fate of your business. Although packaging comes last in the preparation of a food item, this does not mean that it is unimportant. Not only must you deliver food items fast but also in good condition. No one likes messy packets with gravy leaking out of them.
Secure payment methods
You need to decide the mode of payment you will accept for your services. Will you offer only cash-on-delivery services or will you also accept online transactions? In order to protect your interests and those of your customers, it is of utmost importance that you include only secure payment methods.
Also Read: Food Delivery Apps: The Game Changer For The Restaurant Industry
Conclusion
If handled well, a food delivery business could turn out to be very profitable. It doesn't require as much capital as setting up a restaurant does; you could start a food delivery business from your kitchen. You could also tie-up with restaurants.
Your restaurant business has its own specific requirements. Be it marketing, hiring more staff, purchasing new equipment, setting up the restaurant, or just managing the daily expenses, without a steady flow of funds your business can severely suffer amid the growing competition. With the flexibility to choose your loan tenure and repayment schedule, your search for the best loan for the restaurant business in India is sure to end at Indifi. Apply online to know more about unsecured business loans for a restaurant business.