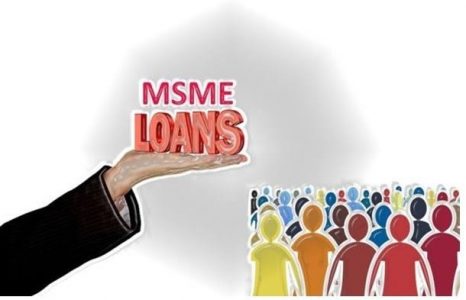 MSME sector is the most contributing sector to the development of this country. It has contributed to almost 30 percent to this year's GDP, and per the Government, it has been targeted to increase to 50 percent. Apart from this, it is contributing significantly to the generation of employment. It has turned out to be the stick for this faltering economy of India. But what has made the MSME sector to progress so rapidly? The reason is that people are attracted to the benefits provided by these types of enterprises. Those who can't arrange a huge amount of funds, MSME schemes have turned out to be a blessing for them and several others. The prime reason for the attraction is the cheap availability of the funds. The Indian Government has launched several schemes through which funds can be arranged easily at lower interest rates. Also, banks provide loans for the development of the MSME sector at cheaper rates, without collateral and increased flexibility in repayment of the loan.
However, opting for an MSME loan is not that easy as it seems because there are numerous conditions that are required by MSME to fulfill. Therefore, big industries fail to get such a loan, but small industry owners qualify the criteria for being less risky and profitable concerning the capital base required. Therefore, MSME loans turn out to be the best option for arranging funds for the small industrial base. Apart from MSME loans provide certain tax benefits, low-interest payments and can be used for any type of business.
Also Read: Best Government Business Loan Schemes For MSMEs In India
MSME Loans Eligibility criteria

The eligibility criteria to apply MSME loan are as follows:

Registration of the business
The foremost requirement to apply for the loan is the registration of the firm. If it is not registered under the MSMED Act, then it cannot apply for a loan at all.
Address and Identity proofs
The address and identity proofs are to be supplied along with the registration is to be submitted by the owner in case of an application for the loan.
Bank Statements
Bank statements are also to be shown to determine credibility. Credibility here means how much and when the lender receives his amount back.Bank Statements
ISO certifications & Others
Certificates from bodies such as GST regulatory authority, ISO certifications are also required to be presented with the application of loan.
These are the basic conditions that one needs to satisfy. More documents can be asked, such as Profit and Loss statements, tax returns, etc. as per the case of different enterprises.
In India, a small scale industry owner can arrange funds from broadly two sources. One is Government schemes, and another is the banks operating in the country. Let us have a look at both of them.
Also Read: Business Loans For MSMEs — Overview, Features & Benefits, Eligibility, Interest Rates & More
Government schemes
The Government has launched several schemes concerning the development of MSM enterprises. One can avail these schemes for a quick and cheap arrangement of funds. Some of them are as follows:

This is the first and foremost scheme launched by the Government of India to provide support to the small business owners. It is further categorized into three parts. One is Shishu where a loan of rupees 50000 is provided to start-up enterprise. Second, on the list is Kishore where loans of up to rupees 5 lakhs can be provided to enterprises that are running for a while. The last one is Tarun, where loans are provided for well-established companies looking for expansion. The loan amount is 10 lakh rupees. The repayment period for all the categories is 60 months.

This scheme is for such projects where the cost does not exceed 25 lakh and 10 lakh rupees for the manufacturing and service sector respectively. The amount of credit provided is based on the cost of the project. For the general category of beneficiaries, it is 90 percent of the project cost. For special categories and minorities, it is 95 percent of the same.

This scheme is launched for the welfare of the Micro and Small enterprises where the loan of up to 100 lakhs rupees is available for the MSE on the payment of a guarantee fee by the bank. Another advantage is that the loan provided is collateral-free.

Apart from these, several other schemes such as Micro & Small Enterprises Cluster Development (MSE-CDP), Marketing Assistance Scheme, Domestic Market Promotion (DMP), etc. are also available.
Also Read: Can Tech-Innovations Reshape MSME Lending In India?
Bank Loans
Another way of arrangement of loans is through banks. Several banks have launched several schemes for the initiation, promotion, and survival of MSM enterprises. For instance, Allahabad Bank offers seven schemes specifically for MSMEs such as Allahabad Bank Trade Finance Scheme, Allahabad Bank Artisan Credit Card Scheme, and others. Other banks such as Bank of India, Central Bank of India, Andhra Bank, Punjab and Sind Bank Oriental Bank of Commerce, etc.also offer similar schemes. The loan amount varies as per the bank. For example, SBI provides a loan of up to 500 crore rupees whereas other banks provide from 5 to 10 crore generally. Similarly, the interest rate also varies from about 9 percent to 16 percent approximately. More information in this regard can be seen on our website.

In today's robust times, the loans provided by these enterprises turn out to be a helping hand for those who seek to start their business and want to capitalize on their dreams. It is a delight that the Government is promoting such skills and activities to the best of its abilities by providing support only in financial terms but also in the relaxation of the procedures. Nowadays, it has become possible to start your enterprise and dream of converting it into a Multi-National Company. We may have a long way to go in this direction, but it can't be denied that we have taken the initial steps successfully and have laid a path of victory for ourselves.
Indifi is a market leader in this space. If there is any way in which we can help, we will be elated and delighted to do so. Please feel free to reach out to us.