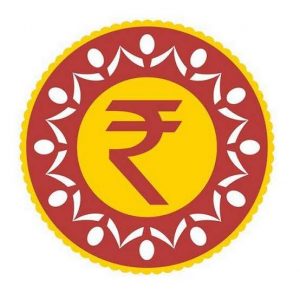 The agriculture sector needs access to finance for growth. And the transition from subsistence to commercial agricultural production needs an instant business fund. MUDRA (Micro-Units Development and Refinance Agency) loan is one such basic measure that the Indian Government has initiated for promoting MSMEs nationwide. Also known as Pradhan Mantri Mudra Yojana or Mudra Bank Scheme, this Government business loan has acquired more attention.
Under this scheme, from INR 50,000 to almost INR 10 lakhs are offered to small business entities and start-up companies. The credit item provided by MUDRA, popularly recognized as Mudra loan, helps small businesses or micro-units to develop and maximize their businesses or handle regular business operations through simple fund schemes.
Like other financial lenders, Indian Bank is a provider of Mudra loan to people nationwide. According to the Mudra loan subsidy offered by the Government of India, the accurate Mudra loan rate of interest could be lower than the present and also relies on the profile of the applicant.
Also Read: Mudra Loan – Everything You Must Know About
Mudra Loan Eligibility
· Start-up companies are eligible just for Shishu loan.
· Small and medium-scale business owners can avail of this loan.
·When an established entity that requires capital for the business extension is eligible for Tarun loan.
· A business that requires capital to build itself up is eligible for Kishor loan.
Mudra loan Indian Bank has many activities that can be covered under the scheme. MSMEs belong to the agriculture industry need to fulfill the Mudra loan eligibility criteria to apply for loans. Such activities include launching, establishment, or expansion of an agriculture business like a poultry farm, an apiary, a livestock farm, and a dairy farm.
Also Read: Why Choose NBFCs Over Banks For A Business Loan In India
Mudra Loan Rate of Interest
Indian bank Mudra loan rate of interest is provided at 14.20% onwards since they provide a standard rate of interest for all of their loans or lending items. However, Mudra loan subsidy provided by the Government of India may reduce it further.
Mudra Loan Documents
The application procedure for a Mudra loan is the same as any other business lending. The general documents required for acquiring a Mudra loan incorporate:
· Identify proof such as Passport, Driving License, Voter ID, and Aadhaar Card.
·Address proof such as PAN card, Aadhaar card, Electricity Bills, Telephone Bills, Tax bills, and Water bills.
· Statement of the Bank accounts for the last six months.
· Two passport-sized photos.
· ITR (Income Tax Return) Statement.
· Unaudited balance sheets.
· Documents of all business owners or partners.
· If an applicant belongs to SC, ST or OBC, then related documents should be presented.
· All papers which prove the validity of the address and name of the business entity.
Also Read: Everything You Wanted To Know About PMEGP Loan
Conclusion
Access to funds is necessitous for every developed agriculture segment and small entrepreneurs and drawing farmers in growing countries into the financial system is far from achieved. Now there are many financial institutions like Indifi which offer an online business loan for the agriculture sector.
Moreover, the government plays a proactive role by promoting laws and regulations by raising awareness and specialization in agricultural finance in the government and the financial segments is an essential driver for this development. Nevertheless, funding is not a charitable action but is a profit-driven activity.
Handling the challenges and understanding the financial opportunities of the agriculture industry is the key to every successful law or policy. Hence, to appeal for finance and investment in this industry, it is vital to strengthen both the financial and agriculture sectors.
The Government of India has put an effort by taking a holistic approach of offering an instant loan on PAN card and Aadhaar card which is certainly a win-win agricultural financing system.
Apply for Business Loan From NBFC