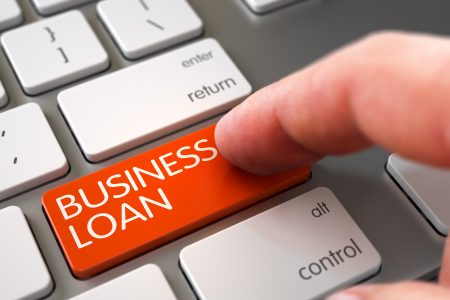 The process of applying for a small business loan is not difficult if done correctly, but small business owners make lots of mistakes when they start the business loan application procedure. And these mistakes can result in the refusal of the loan application. In this blog, we will discuss the top 6 practices to consider while applying for an SMB loan so you can avoid common mistakes while applying for a small business loan. Consider the following steps and save your time, money and effort.
6 Best Practices to Follow While Borrowing A SMB Loan
Understanding your business financing options
Now there are many business lending options are available for small business owners. But that doesn't mean that every option is suitable for your business. While seeking a business loan, you must research vigorously and plan how you will use that loan. Do you need funds for buying machinery? Will you use the money for increasing working capital? Do you want to expand your business? In short, analyze possible business loan options first. To help you know various available options, we have compiled a list of business loans for entrepreneurs:
Also Read: Factors That Affect The Eligibility For Small Business Loans
· The business line of credit
· Secured loan
· Unsecured business loan
· Term loan
· Invoice financing
· Equipment financing
Checking your credit profile
Lenders usually look at both business credit scores and personal credit scores. However, every lender has different credit needs. Many free services are available online to know your credit score. You must consistently check your credit score, so you can boost it for the future. A good personal credit score is crucial when you apply for a business loan. It's harder to check your business credit score, but the factors which affect your business credit are similar that affect your personal credit.
Also Read: A Brief Guide About Online Business Loan Lending: The E-Way
Preparing your financial documents
At the time of applying for business finances, the lender will ask you to give a list of financials to underwrite your business. The documents that are needed depend on the loan type you are applying for.
Here is a list of documents that can be asked by a lender:
· Business bank statements
· Debt schedule
· A/R aging reports
· A/P aging reports
· Balance sheets
· Profit and loss statements
· Personal tax returns
· Business tax returns
Also Read: Why Choose NBFc Over Banks For A Business Loan In India
Knowing the lender you are working with
When you are looking for online business financing, you must know who you are working with. Since you will provide both business and personal details in a business loan application, you should share them with a reputable organization like Indifi. Several steps are there to make sure that you are working with the best agency. Consider these tips to make sure that you are working with a prospective lending institution:
· Check whether the organization has online reviews.
· Check whether they have a LinkedIn profile.
· Ask for client references.
Also Read: Business Loans For MSMEs — Overview, Features & Benefits, Eligibility, Interest Rates & More
Being proactive, not reactive
Small business owners commit a mistake, i.e. they wait until they require money instead of planning. Being reactive versus proactive will put a bad effect on your business loan application and can be the difference between having your application approved and rejected. Two things that occur frequently if you don't pre-plan are:
· Time constraints
· Poor business cash flow
Also Read: 4 Best Types Of Quick, Short-Term Business Loans That Every Business Owner Should Know
Taking your time, instead of rushing
We know that nobody prefers paperwork as its boring enough! This is why we have made the process digital just for your convenience. Nevertheless, you should take ample time in filling out our online business loan application correctly to avoid lots of headaches. Don't rush through the application as it can result in doing double work. Fill out the form correctly, provide all required details, and submit necessitous financials. This will accelerate the process of getting your business loan approved.
Apply For Online Financing In India
Bottom lines
A small business loan can increase your working capital and take your organization to the next level by maximizing your business. Indifi -a reputable small business lender offers amazing solutions. You just need to decide the right loan option for you and we will be happy to lend you!