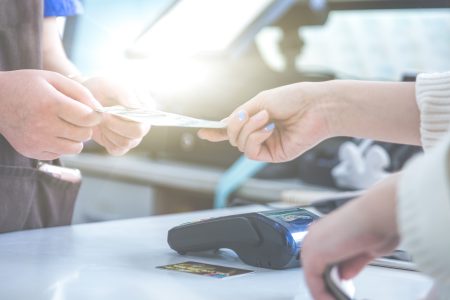 MSMEs – micro, small, and medium enterprises – make up the backbone of the Indian economy. Despite the global economy being sluggish over the last few years, the Indian economy has managed to remain afloat and even make progress.
The millions of MSMEs in the country are one of the major drivers of the dynamic and steady growth of our economy. Self-funded proprietary, partnership, private self-help groups, MSMEs in India serve a wide range of sectors including food processing, chemicals, retail, packaging, service industry, infrastructure, manufacturing, and more.
It's estimated that there are around 42.5 million MSMEs in India offering employment to nearly 106 million – equal to nearly 40% of the agricultural sector*.
Challenges And Problems With Traditional Business Loans
Technically speaking a merchant cash advance is not a regular business loan. Rather, it's an advance sum that a lender offers you. When you avail a merchant cash advance, the lender gives you a one-time fixed sum, which you can use for any business needs. The sum you have borrowed is repaid as small daily amounts, deducted from the credit/debit card transactions carried out in your store.
Despite these promising stories, MSMEs still struggle to secure short-term and long-term business capital, especially from traditional lenders like banks. One of the main reasons for small business failure is lack of funding.
Bureaucratic red tapes, risk-averse mentality, and strict eligibility requirements of traditional lenders make it difficult for small and upcoming businesses to avail funds from banks. Earlier business owners had no option but to lose out on the business opportunity or resort to selling their personal assets to fund business growth.
This is where the role of merchant capital offered by digital lenders is highly crucial.
Merchant Capital – The Saviour Of Thousands Of Small Businesses
Unlike large corporations, small businesses do not have a steady cash flow or large working capital. The only way they can survive, and progress is by seeking quick cash. Small businesses require quick infusions of cash for several reasons – stocking inventory, payroll, expansion, fulfilling a major customer order, etc.
What Is Merchant Capital, And How Does It Work?
Also known as merchant capital advance, merchant cash advance, merchant financing, or just merchant capital this is a new form of funding available to small business owners.
Unlike traditional business loans, that require applicants to have high credit scores, submit collateral, the eligibility requirements of merchant capital is simple and minimal. This isn't a loan. Rather, here a lender offers you an advance sum that you can use to meet your immediate cash requirements. You then repay the lender as daily payments deducted from your credit/debit card revenues.
Also Read: Top 5 Reasons Why Your Business Benefits From A Merchant Cash Advance
Why Is Merchant Capital Better Than Traditional Loans?
Immediate availability of funds
Unlike traditional loans that take weeks or even months for processing, merchant capital disburses the required funds within a few working days.
Simple processing and minimal documentation –
If you have gone through the process of applying for a business loan at a bank, then you probably know that it's a tedious and time-consuming process. A merchant capital, on the other hand, requires minimal documentation and the entire process can be handled online, with just a few clicks and within a few minutes.
No need for high credit scores
A traditional business loan requires you to have high credit scores. Your credit doesn't matter when you apply for merchant capital. All you have to do is show proof of your credit/debit card sales, and you get qualified.
No need for Collateral
This is another huge benefit, especially for new business owners. Entrepreneurs and small business owners, especially those who are just getting started, are not likely to have sufficient business collateral. A merchant cash advance lets you borrow without submitting any collateral.
Flexible and Automatic Repayments
You don't have to remember complex repayment schedules. In a merchant cash advance, the amount you owe is automatically debited from your daily credit/debit card sales.
Now, that you're aware of the benefits of merchant capital, here's how you can find the right lenders to avail merchant capital advances.
Also Read: Top 7 Mistakes Retailers Make When Choosing A Pos (And, Ways To Avoid Them)
How To Locate The Right Lenders?
Instead of approaching conventional lenders like banks and other NBFCs, you can choose digital lending platforms like Indifi. Online processing, quick disbursal of funds, and competitive interest rates make digital lending platforms a great choice for small and medium businesses and entrepreneurs.
Don't let lack of capital hold you back. Instead, make use of innovative loan products like merchant capital and take your business to the next level.
Don't let lack of capital hold you back. Instead, make use of innovative loan products like merchant capital and take your business to the next level.