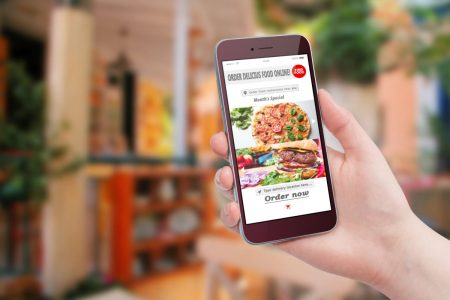 From calling up your local restaurant's landline number and dictating orders to ordering a complete meal with just a few taps without talking to anyone — food delivery has indeed undergone a significant transformation in India. And, today from mom-and-pop run diners to posh fine-dining restaurants, eateries of all sizes and cuisines are embracing this new trend to stay relevant.
Let's take a closer look at the food delivery scene in India and the challenges faced by restaurateurs.
Why The Soaring Rise In Popularity Of Food Delivery Apps
For years, if you craved restaurant meals or if you were too lazy to patch up a meal over the weekend, you had only one option — gather your clan and visit your favourite neighbourhood restaurant. All that looks like options from a bygone era, today.
Thanks to the emergence of Smartphones, the availability of super, fast internet connectivity, and a thriving startup scenario — today, you can order meals from your favourite restaurants in any corner of the city, without leaving your couch.
Zomato, Swiggy, UberEats, FreshMenu, FoodPanda, Box8, and HolaChef, are some of the immensely popular food delivery apps in India. With increasing workloads, and the increase in the price of dining out — more and more people prefer ordering food via these apps, instead of dining out at restaurants.
Also Read: 5 Ways In Which Technology Can Help You Transform Your Restaurant Business
What Does This Trend Mean For Restaurants?
With skyrocketing real-estate prices, it's becoming more and more difficult for restaurants to operate a business in the prime area. To add to this is the increasing shortage of labour availability. Today, it's increasingly difficult and expensive to hire and train staff. This is why restaurants are welcoming food delivery apps and other services.
Additionally, a delivery-only style of business makes it easy for restaurants to experiment with new cuisines. When you run a traditional restaurant, you have to provide your customers with an elaborate menu. Right from appetizers, starters, entrees, to desserts — you need to have a wide variety of cuisines to cater to all your customers.
This led to the growth of the infamous "multi-cuisine" restaurants in India. This means restaurants were unable to focus on their specialties. With a delivery-only business, restaurants can provide their customers with a small menu that emphasizes on their core food offering.
For instance, today you can come across several specialized food-delivery restaurants like — ones that offer just rice and curry bowls, tiffin service for diabetics, office lunches, just desserts, etc.
Also Read: 5 Ways To Grow Your Restaurant Business And Scale New Heights
Factors To Consider When You Offer A Delivery-Only Restaurant Model
1. Understand Your Market
The first step is to do a comprehensive study to understand your market. Start by conducting background research on your potential clientele, their specific needs, and locations. This helps you to customize your offerings to target and attract your potential audience.
2. Focus on the Metrics
Will you be offering deliveries on your own, using employees you hire? Or will you be partnering with food delivery apps? Or both? All these scenarios have various pros and cons. Take a look at each one of these options to figure out what works the best for you.
3. Marketing and Branding
When you run a delivery-only restaurant, you cannot wow your patrons with ambience. Instead, you have to focus on your packaging, plating style, and other options. These become the face of your business. Think of unique packing ways to attract your audience.
Also, invest in sustainable packaging (cartons, paper-based boxes, bamboo straws and cutlery) to avoid burdening Mother Earth and to avoid being penalized (if plastics are banned from your area). If capital is tight, consider getting a business loan from popular digital lenders like Indifi to help you scale and grow your business.
Food For Thought
Experts from across industries agree that Food Delivery Services are here to Stay and are bound to grow much bigger in the coming years. The trend is gathering fast in Tier-II and Tier-III cities as well.
And, as a restaurateur, you have to step up your food delivery game. And, make the most of customized business loans from Indifi to help you race ahead of your competitors.