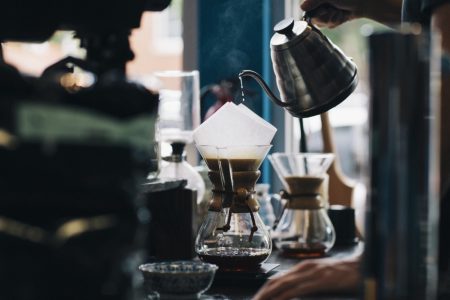 For decades, restaurants have been following the same business model — cook food, serve it to customers and meet ends. While this business model has served restaurateurs for several years, it's no longer sufficient.
The restaurant scene has undergone rapid evolution in the last few years. Needs of the customer of today have also improved. It's no longer just about the food. You have to provide your valuable customers with an enhanced dining experience to get them to revisit and remain loyal to your brand.
And, just like in all other industries, technology plays a crucial role in making this happen. Here, in this post, we share with you the top ways modern technology is changing the restaurant business for the better.
5 Ways In Which Technology Can Help You Transform Your Restaurant Business
1. Generate New Income Streams
With the right technology, you can now reach out to new customers, who were previously inaccessible. For instance, by partnering with food delivery services, you can reach out to customers who don't prefer dining out on weekends. Instead of relying on getting customers inside your place, you can take your food to the customer.
This helps to boost volumes, thereby increasing your overall revenues.
2. Provide Customers With An Enhanced Dining Experience
It's all about customer experiences. Apart from the food you serve, you have to focus on several other elements like the interiors, ambiance, ease of customer payments, table booking, menu customizations and more to provide customers with a unique one-of-a-kind dining experience.
By using technologies like CRM, you can track customer names, birthdays and anniversaries and surprise them with exclusive offers on special occasions. Small touches like this go a long way in improving customer loyalty.
Also Read: The Explosion Of Food Delivery — And, How It Is Changing Everything About The Restaurant Business
3. Automate Employee Scheduling And Other Time-Consuming Tasks
Some of the daily operations like employee scheduling are time-consuming and repetitive. Instead, of allocating a chunk of your manager's working hours for these laborious tasks, you can automate it with the help of technology.
The benefits of automating time-consuming and repetitive tasks with scheduling software are many. One, it helps employees follow a seamless check-in, check-out process. They receive alerts on their mobile, when their schedule is about to begin or when it has been changed. It also avoids overbooking, conflicting schedules, overtime and so on. Two you free up your managers from these time-consuming tasks, helping them focus on core business issues like boosting customer experience and improving revenues.
Also Read: Getting Business Loans For Restaurants
4. Track Inventory
One of the biggest challenges facing restaurateurs is inventory management. Miscommunication between the front-line staff and kitchen staff can lead to overstocking of perishables or understocking of crucial ingredients. Overstocking causes loss of profits, while understocking can damage your brand image, when customers order something off the menu, to find it's not available.
Inventory management software can help you overcome all these issues, avoiding overstocking and understocking.
5. Make Better Business Decisions
Most restaurateurs today lack the data to empower their business decisions. They go by their gut, which makes crucial business decisions a hit or miss. There's plenty of room for error. You can take out the guesswork with the right technology.
By using a robust CRM, you can harness the data available to you. This gives you a clear picture of all that's happening in your restaurant. You can find out which menu items do well, which ones are a fail, items that customers are likely to receive well and so on. Thus, by harnessing the power of data analysis and technology, you can make smart business decisions, which in turn, boost overall volumes and increase revenues.
Apply Loan For Restaurant Businesses
Technology — The Cornerstone Of Success For Restaurateurs
By adopting the right technology, you can enhance daily operations, improve customer experience, increase sales volumes and boost revenues. Though most restaurateurs realize the benefits of technology for their business, they are unable to implement it due to lack of working capital. If lack of funds is what's holding you back from embracing technology, worry not.
Avail quick andeasy unsecured business loans for restaurants from Indifi, India's leading digital lender, and take your restaurant business to the next level.