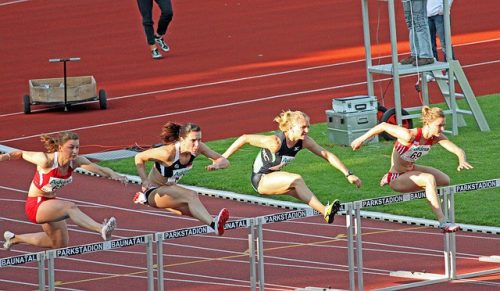 The restaurant Industry in India has come a long way since the "military-style cafeteria" outlets of the early 90s. Thanks, to rapid urbanization and the increase in the number of families and people who dine out, restaurants are booming in every corner of India- be it in urban pockets or rural outposts.
This lures more and more young and dynamic entrepreneurs to try their hands in the business. That said, with the daunting policies, taxes, bureaucratic hurdles, high initial costs, operational difficulties and a whole range of unique challenges, it takes more than hard work to make your restaurant a success.
In this article, let's take a look at the various issues plaguing the Indian Restaurant businesses and some smart ways to overcome them.
Ways To Overcome Challenges Faced By Indian Restaurateurs
A Unique Selling Point
Are you running a café or a fine-dining restaurant? Are you aiming to provide a romantic experience, perfect for date-nights or a low-key vibe that appeals to families? You may have an excellent menu, skilled staff and a talented chef on board. But that alone isn't enough. You need to provide your customers with a novel experience to hook them in.
You need to define your unique selling point — the one factor that separates your restaurant from others. Know what your brand stands for. Is it something relatable or something aspirational? Spin your brand story accordingly. Ensure the story reflects in your brand communication and overall product offering.
Also Read: 5 Smart Strategies To Upsell In Your Restaurant & Boost Revenues
Building Customer Loyalty
For any business to have a successful run, you need to create the right customer experience to build customer loyalty. This is very true for restaurant business as well. Poor customer service is often a deal breaker. You may have an impeccable ambience, the best food on the table, but if your customers aren't served properly, you can be sure that they'll never return.
Start by focusing on the simple things. Train your staff and teach them to serve customers with a smile, always. Every time a customer contacts any one of your staff members — be it the waiters, busboys, cashiers, etc. the experience must be pleasing, accommodating and welcoming. Apart from human contact, you also need to detail the various online customer experience touchpoints, like placing the order online, calling at customer care, reading the menu online, etc. Make sure these experiences are also positively consistent with what your brand stands for.
Next, try to provide customers with an incentive to stay loyal to your brand. Something like earning loyalty points with every bill or a free tenth cup of coffee goes a long way in promoting customer loyalty.
Also Read: 5 Techniques To Cut Down Costs At Your Restaurant Without Compromising On Quality
Operational Costs
Unlike other businesses, where you need not stock inventory every single day, restaurants need adequate cash flow to manage daily operational costs — including food and labour. Initially, it may be challenging to generate cash flow to meet your expenditures.
Instead, of running on a partial overhead and failing to meet expectations, get a specialized business loan to meet your specific needs. Indifi offers a wide array of loans for entrepreneurs in the hospitality industry — line of credit, invoice discounting, and merchant cash advance are a few handy ways to meet your restaurant's day-to-day running expenses.
Also Read: 5 Ways In Which Technology Can Help You Transform Your Restaurant Business
Policy Bottlenecks
This is one of the pet peeves of all restaurateurs. Starting a restaurant business is not as simple as it may look. Before you can set up shop, you have to deal with several policies and other bureaucratic principles. For instance, some states in India don't allow you to sell liquor, whereas, in others, you need to have an FSSAI license before you can set up your kitchen.
Look up all the policies of your specific state or city, or hire a consultant to help you deal with the red tape. Spending time on getting the right certifications will help you avoid problems faced by restaurants down the line.
Also Read: Getting Business Loans For Restaurants
Initial and Working Capital
This is one area where even experienced restaurant entrepreneurs run into significant problems — capital or rather the lack of it. Restaurant owners require sufficient capital during the initial phases as well as to deal with daily expenditures.
Very often, experts recommend that restaurateurs should have enough money to cover one year's expenses before the business turns profitable. Additionally, they should have sufficient resources to meet unexpected costs and expenditures.
It may not be possible to pay for all these expenses out of your pocket. Instead of draining your life's savings, be smart and take a business term loan from digital lenders like Indifi and focus on expanding your business.
Take it to the Next Level
The restaurant business looks very exciting. But there are multiple aspects that need to be taken care of it to get the right business mix. These five hurdles are the most common ones faced by restaurateurs in India. Take care of it to boost your revenue and gain a foothold in the industry.