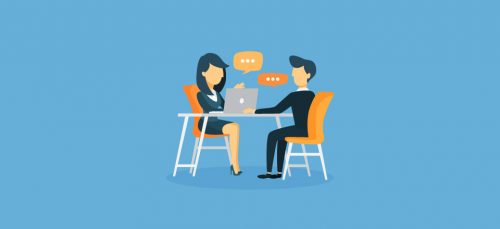 Business loan seems like a dream come true. Finally, a way to fill cash shortfalls and open the gates for the new workforce, repair that equipment, or purchase new equipment to give a boost to your business, income, and growth.

But at what cost?

Taking loans for business in India creates as many problems as they solve it. Of course, if you think of taking a loan, you have to pay it with interest. But in India, getting the loan in itself is the biggest challenge followed by a series of problems businesses face before the amount finally credits to their account.

Today, we are going to have a brief look at seven challenges entrepreneurs face when they apply for a business loan in India.
Also Read: A Brief Guide About Online Business Loan Lending: The E-Way
Challenging Experiences Faced During Taking A Business Loan
1. Lengthy Procedure
Your business is in dire need of upgrading, and you need immediate cash to fill the void. But Indian business loans are known for long processing time even if you have all sorts of proofs. It's a pain point of taking a loan in India.

First, you apply for business loan, and then you submit the proofs. The real challenging journey begins after that. Lenders check your details again and again until they are 100% satisfied. They get hundreds of signs on various kinds of documents to get a repayment guarantee from your side. Also, they call you a hundred times to confirm each and everything, including your business, the time when you started it, and how much you are earning from it.

It takes ages before you receive final approval or decline from the business loan department. Till then, you have to keep your business expanding plans on hold, which may affect your revenue goals.
Also Read: Why to Choose NBFC Over Banks For A Business Loan In India
2. Lack of Technology
Part of the reason why Indian business loans take more time than required is due to lack of technology. You might have noticed that many online lending platforms grant a loan based on your credit history and score, which is easily accessible through the web. Technology is the key reason why online lending platforms are quick to offer a business loan. And lack of technology is the key reason why banks are too slow in accessing your credit information.

Indian banks adopt the traditional way to check out your credit history. Calling you to confirm details, visiting your office personally to see your business operations, clicking photographs of office, tons of paperwork, etc.are all age-old methods. They still exist in India to delay the processes.

3. Emphasis on Credit History
That one bounced check a year ago, a delayed payment on your credit card, an ongoing loan of your vehicle, etc.all affect your credit score and in turn, your credit history. For loans, Indian banks generally put too much emphasis on the credit history of businesses which takes them to check each and every minor detail in depth.

A single glitch in your bank accounts may lead you to loan rejection after months of waiting. Not only that, having low income than eligibility also puts you in a loan rejection dilemma. Instead of decreasing your loan amount because of flawed credit history, banks directly reject your loan.
Also Read: Business Loan Denied? Here's What You Should Do Before Reapplying.
4. Collateral Requirements
Despite the efforts of RBI and SIDBI to push enterprise finance further for loan matters, businesses face collateral challenges when seeking business loans in India. Banks still ask business owners to provide traditional security (collateral) in exchange for getting a loan. Because entrepreneurs have just started their business journey. They are unable to meet collateral requirements, and thus, they fail to gain credit required to expand their business.

5. Different Criteria for Various Businesses
In India, banks access cost and risk of offering money based on various factors for different businesses. For example, companies with a turnover of more than Rs. 40 lakh are eligible for a loan while lower than this is not acceptable at all.

It means banks set different criteria based on your business type, income, working capital, etc. They don't have a set of predefined rules or standards to accept or reject the business loan. That's why business owners waste time trying their luck with different banks. If banks have a fixed set of standards while providing a business loan, owners would have applied in those banks only that matches well with their loan eligibility.
Also Read: The Best Ways Woman Entrepreneurs In India Can Avail Business Loans
6. Less Fund Access than Required
Loans for business in India starts with a lesser amount. Generally, financial institutions like banks can't easily trust when it comes to offering business loans to aspiring entrepreneurs. The risk of business closing down always lingers in the air. So, banks prefer to start small to avoid risk. They offer a much lower amount than required to see the loan payment performance of business owners. They wait at least six months before they decide to provide a slightly more significant amount than the previous one. And the journey of loan continues based on the payment history of the borrower.

It may put banks in secure zones, but businesses have to adjust their plans based on the money they get. Often, owners either cancel their business loan as it fails to meet their expectations or they jump from one bank to another. They do it till they find the one who gives them the exact needed loan amount.
7. Additional Stress
Now you are waiting for the day to come when you receive a message of the amount credited to your accounts. You waited at least a month to receive the final approval. But instead of getting an approval, you got a message of business loan declined because your credit history displayed another glitch. Getting loans rejected is a common thing in India. Entrepreneurs often face such situations. The real deal behind this is banks take too much time to announce the final results.
Also Read:4 Reasons Why Unsecured Business Loans Have Emerged As The Lifeline Of Small Businesses In India
Due to lack of technology, too much emphasis on credit history, and a couple of loan departments involved, it takes months to decide whether banks should approve the business loan or not. Till then, business owners wait with high expectations to get approval. Only if the process would be faster and shorter, businesses get an immediate reply so they could approach another bank for loan sanction.
To conclude
On the whole, taking loans for business in India is a lengthy process due to lack of technology. But informal financial institutions like online lending platforms are trying to bridge the gap. They have predefined criteria for all businesses, and they support trendy technologies to fasten the process. Nearly 40% of MSMEs are lending money from online platforms. Online business loan platforms are still growing. Time is near when every Indian entrepreneur will prefer online lending platforms over banks due to a fast and shorter approval process.

About Indifi: Where banks are taking ages to approve or decline your business loan, Indifi offers you a smooth way out and fulfills your dreams with its online lending platform. Due to the support of technology, Indifi follows quick loan application and approval process.