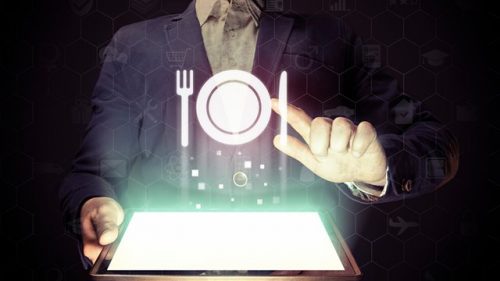 Technology has become an integral part of the restaurant business. From an ordinary cash register to the prime point of control for every operation, technology has developed leaps and bounds. In a restaurant business, from acquiring restaurants business loan online to handle all operations, there are many areas where technology plays a vital role, one of the most crucial ones being restaurant operations.
Let's accept the fact that there are many things that a restaurant owner should look into. The kinds of restaurant operations start from choosing the right ingredient from the right supplier, making sure that the stock never goes out of stock, checking whether every employee is performing their tasks earnestly are only a few, to begin with.
It might appear to be a tough job and possibly difficult for a restaurant owner to handle it easily. This is where technology plays the role of a savior. It helps in streamlining your whole restaurant operations, making sure that you get a tight hold on your restaurant activities.
Also Read: Top 5 Ingredients To Cook Up A Successful Restaurant Business
Leveraging Technology for Streamlining Restaurant Operations
By streamlining end-to-end restaurant operations, technology makes your restaurant business successful and helps you offer stable client service. Nevertheless, many restaurants are still not aware of the ways technology can run the restaurant smoothly. Read on to learn how the effective use of technology can run a restaurant successfully:
1. Smooth order taking
You should capitalize on the development of cloud technology to improve your restaurant operations. Browser-based POS software which can work seamlessly on any hardware like smartphone, tablet or laptop, enables smooth order taking, table booking, mobile ordering, accepting orders, automatic loyalty rewards from outdoor diners. Different food booking apps are making the table booking job easy for both the restaurants and the consumers.
Also Read: How Online Delivery Services Boost Restaurant Business
2. Enhanced front-end activities
Many regular tasks should be done on the front end to make sure that you have smooth activities in the day ahead. The different ways by which technology can run your front-end restaurant activities are as follows:
· The online menu is an appealing approach to showcase menu products fast.
· Self-ordering kiosks are trendy these days as they help consumers order food on their own with no requirement for a waiter for taking their orders.
· Technology enables your restaurant employees to offer grand guest service. Depending on the customer's order history, the staff can recommend and upsell products.
Also Read: Incredible Guide On How To Budget For Restaurant
3. Better efficiency in kitchen functionalities
The heart of your eatery, i.e. food is made ready in the backend. This grows the necessity of having better backend operations. The time invested in preparing a dish, the menu, the inventory, cleaning and hygiene, and the production of kitchen waste, everything should be checked daily and technology now makes this more comfortable.
· Checking your inventory becomes easier with a restaurant management POS. You receive real-time alerts from the software when a product reaches its reorder level. This makes sure that you won't order a product which is already available or your kitchen runs out of an important product in a day's busy hour.
· Kitchen managers or executive chefs can simply organize menus and product food prices for special-order or standard items.
· A Kitchen Display System is an important part of the restaurant kitchen activities. Perfect communication boosts the client experience and lowers the chances of mistakes on the kitchen staff's part.
Also Read: Top Tips To Optimize Your Restaurant's Menu For Delivery Success
4. Enhanced marketing and client involvement
You cannot sell if you are invisible to your clients. So, you must promote your restaurant and its offers and communicate with your clients properly. Offline promotions can help but they can be costlier than online media. Online channels have maximized reach and they are cost-effective also.
· Different marketing tools can help you schedule marketing campaigns.
· You can introduce SMS and email marketing from the data you collect from your client database.
· Clients also post reviews on food delivery platforms. This helps you know their opinion regarding your restaurant and communicate a better way.
· You can integrate your restaurant with different food delivery apps to provide doorstep food delivery to your hungry consumers.
· You can develop a site and social media pages to help your clients be updated regarding different new happenings in your eatery.
· You can list the eatery on Google to make it simpler for all promising clients for locating you.
Apply Bank Loan For Restaurant
Closure
The discussion shows that technology can effectively run all restaurant operations. Hence, if you are still not using technology to improve your restaurant services, consider taking up a Merchant Cash Advance from Indifi to buy a POS machine and offer more enhanced food delivery services to your customers.