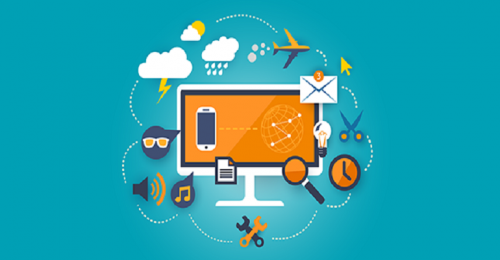 A Brief Guide About Online Business Loan Lending: The E-way

But wait!

You don't have enough cash to fulfill your dreams. Taking a bank loan in India seems to be a good option, but the clock is running, and banks take forever to grant the credit. You can't wait for years to see your business growing. Another solution is an immediate cash flow from online loan platforms to move the needle.
Businesses, especially small and medium-sized businesses (SMBs) who are looking to add more to their company, are turning to online lending platforms to access capital. According to a study by NDP Analytics, Indian online loan platforms have become the prior choice of SMBs to gain fast cash. Another study named "Credit Disrupted: Digital MSME Lending in India" estimates that online loans to MSMEs (Micro, Small and Medium Enterprises) will increase up to 6 to 7 Lakh Crore in annual disbursements by 2023.
Also Read: Why Choose NBFCs Over Banks For A Business Loan In India
MSMEs are the pride of India. 60 Million Indian MSMEs, with annual revenue accounting to Rs. 250 crore, majorly contribute to India's employment and gross domestic product (GDP). They lag behind the US and China by 10 and 23 percentage points in GDP contribution respectively. The key reason behind such a gap is MSMEs lack of access to credit sources. Online loan platforms in India are bridging the gap by availing credit to as maximum MSMEs as possible.

So what role has an online loan in India are playing in transforming the way businesses in India get access to credit? Why and how digital lending platforms are replacing the traditional way of obtaining loans from banks?

Let's find out:

1. Smooth and Swift Application Process
Online loan platforms in India are offering access to funds easier than ever.

Previously, businesses, in dire need of financial help, had to contact a few banks or other finance providers for loan requirements. They had to wait and rely on word-of-mouth to get access to credit. Even after that, they have to go through a cumbersome process of submitting documents, signing hundreds of papers, and still no guarantees whether the loan will pass or not. A few loan applications pass the test while more got rejected because of a few credit history glitches.
Also Read: Business Loan Denied? Here's What You Should Do Before Reapplying
Indian online loan platforms cut out the entire traditional process of loan application and approval. Here's the short and sweet process of digital lending platforms:
Online Business Loan Application Process
Download the app or open the website of online lender
Enter your mobile number
Get verified with an OTP
Choose the business loan option
Enter the required amount
Enter your proof details like PAN Card, GST, Address Proof, etc.
Upload documents
Just seven steps and you are done applying for an online loan in India. No need to call anyone. No need to rely on words by banks or finance providers. There are more chances of getting an immediate call.

What about approval?
Also Read: 4 Best Quick Short Term Business Loan
2. Online Loan Offer Lightning Fast Approval
After applying for an online business loan in India, you are four steps away for the approval process. Add the below four steps to the list of the application process.

Documents review process
Receive approval
Enter bank account details
Get the amount credited to your bank
It takes only a few days to complete the process. That's because online loan platforms work based on humans + technology. The technology matches your documents with the fixed criteria, which is small and barely takes a few minutes to complete the process. Credit history checking also takes place online in a matter of moments. Thanks to CIBIL reports. Once done, online loan reviewers recheck the application and offer final approval.

Even if you don't get approval, they will inform you as soon as possible. You can turn to other digital lending platforms to try your luck. This way, you are not wasting time in waiting for days only to hear the application got declined.
Also Read: Business Loan Vs. The Line Of Credit
3. Online Loan Provide Freedom to Flexibility
Businesses face changes regularly, which also change their finance requirements. For example, changes in finance agreements, pre-closure of loans, more cash requirements after a certain period of taking a loan, etc.are frequent in the business world.

Banks involve tons of manual processes and hoards of paperwork. It means, for a slight change in business finance, you have to wait and go through an entire procedure starting from submitting an application to requesting different people to get the acceptance. That's also not sure.

Indian online loan platforms are furnished with technology, digitized data organization, and secure data storage. It makes communication more comfortable and faster to implement. For example, you have to submit an online request for changes required, and the technology will play its role to deliver your application to the concerned person. The lender will update your details in data; everything else will happen automatically. And your application will be accepted. No paperwork. No waste of time waste.

Long story short, there is more room for flexible demands with online loan platforms in India.

4. Build Long-term Relationship with Indian Online Loan Lenders
The most recognizable thing about online loan lenders is businesses can build long term relationships with them and get access to credit anytime once the gate opens. For example, if you get the loan approval, even if it's a small business loan, you get access to the lender. If you pay regularly, the online lending platform technology recognizes your past performance and gives you access to a bigger loan than the previous one. The lending-borrowing cycle keeps going, and the loan amount keeps increasing as far as you are regularly paying.

You will build long term relationships with the lender, and you get access to credits for a lifetime. Then you won't require banks at all for loan requirements. Relationships with Indian online loan lenders will suffice to fill the finance voids.
Apply For Quick Business Loan In India
Wrapping Up
Online loan platforms in India are still growing, but they are trying to keep pace with banks and other financial institutions. 40% of MSMEs have already turned to online lending platforms of India for loan requirements. Whether to rely on technology for gathering credit history of borrowers or not is still a significant dilemma for the Indian economy. With the invention of technology, the gap is closing. As the technology rises towards collecting accurate information, businesses will turn to online lending platforms while leaving time-consuming options of banks behind.

About Indifi: Indifi is one of the leading online lending platforms of India, offering loans to a wide range of small businesses including travel, restaurants, and retails. It combines technology and humans to fasten the loan process and offer approval as soon as possible without bothering borrowers much on credit history.