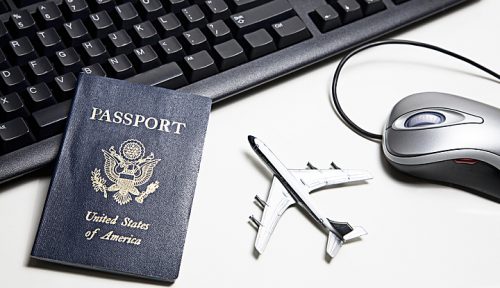 It is not easy to select a place to wander and it is certainly not easy to be a source of all the relevant information. Yes, we are talking about the travel agencies which we always look up to when planning a visit to a new city or a new place. Travel agencies are indeed helpful but a lot is going on to manage the data for our convenience at their end and as a company to manage their accounts.

So how do they keep all the relevant information up to date and handle the bookings and queries all at once? To keep up with the requirements of the customers and beat the competition in the market, even the travel agencies have looked up to the digital way and have never been disappointed.

So, to manage the database and all the information, travel agencies are seeking benefits from content database mapping and here's what they are managing with it:
Also Read: Best Ways For Hiring People For Travel Agencies
1. Make use of the naming convention: There are certain places that confuse people due to their spelling and hence, it becomes tough to map them in a database. For example, Mississippi, this place is often spelt wrong and hence may not appear in the search results of a basic content mapped for a travel agency. So, the agency has to look up for all possible variations to manage their data, can give a hint to the customer if wrong city name is provided, and manage their traffic as well with a naming convention.

2. Manage the duplicity of locations: This highlights the problem of the same city being present at different locations. This creates confusion among travellers and can hamper the business of travel agencies. They may not have a mechanism to tell their customer if they are looking for the right place. Thus, to manage that, travel agencies can map the cities and their places to visit using the content mapping to bring accurate results every single time.
Also Read: 5 Ways To Ensure That You Secure The Best Business Loan For Your Travel Agency
3. The rating system: In this digital world, rating and reviews hold a lot of power over one's decision making for any visit. Hence, it is important to make sure the ratings, reviews, and descriptions are correctly mapped. If this point is taken care of, the customer knows they are associated with a trustworthy travel agency. Though it might be time-consuming at first the ease it will bring along can help the travel agency to manage their data in the best possible ways.

Well, now that data has been handled well the next hurdle is to keep a tab on the accounts and the related numbers. So, some of the most effective ways to manage accounts are:

Also Read: 3 Reasons Why Travel Agencies Must Focus On Winning Corporate Clients

1. Automate the invoicing: There are different parameters available to manage one of the most important transactions of a travel agency through an invoice. The convenience fees, the tickets bookings, and even hotel bookings, everything is to be included in an invoice with a dedicated invoice or booking number to put all the associated details in one place. But this is not easy as it seems and can be handled best with the software available in this digital era. This will reduce the chances of error since the invoices are generated through a system that has all the fees calculations method fed in.

2. Make batch payments: The above point was to manage the incoming business but there are outsourced services for which a travel agency has to make payments. Being one of the most critical aspects of accounts, it is best advised to do this job in batches. The travel agency can categorize their hired services and fix the date for each month's payment. This will help in maintaining a clean payment cycle with the entire focus on engaging the customers and updating the records of all kinds. In the end, these records will help in generating the correct bill and thereafter paying them at once.

Also Read: How Indifi Is Helping Defy The Challenges Faced By Growth-Hungry Travel Agencies?

Now that the best ways to manage accounts and data are out, you can also implement them to make sure they are managed well. Making use of the software will reduce the workload on accounting and anyone who gets associated with such an organized travel agency would not just be satisfied but also bring more business.

Also Read: Best Ways To Legalize Terms For Your Travel Agencies

At Indifi, we understand that the needs of every business are different. As a result, we offer custom loan solutions for all types of businesses we serve. As a travel agency owner, you might need funds to offer online booking facility, pay your employees, manage bulk bookings, offer credit to your corporate clients, or just working capital – we can help you get the best loan with the most flexible loan terms and repayment schedule. This lets you grow your business just the way you want it to.