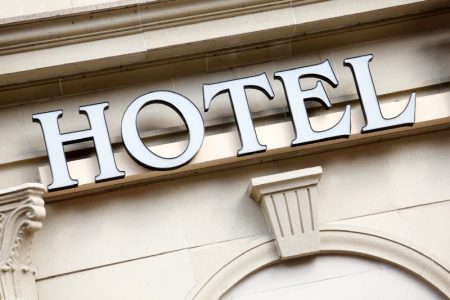 Wondering how your hotel business can survive the ebbs and downs of fluctuating customer demand? How do you ensure that you stay ahead of the profit curve?
The answers to these questions lie with — revenue management.
What Exactly Is Revenue Management In The Hospitality Industry?
Revenue management for hotels involves predicting customer demand and then streamlining prices to increase profit margins while boosting sales. It's all about selling at the correct price, at the correct time to the correct customer. When handled rightly, revenue management is an excellent strategy to help hotels boos their profit margins.
Here, we list 9 Revenue Management Strategies that you can use to increase your revenue.
1. Provide Incentives For Direct Bookings
While it's essential to optimize your listings on all distribution channels, you need to ensure that the majority of customers' book directly on your website. When a customer books directly on your site, you don't have to pay commission to third-party OTAs, thereby increasing revenue.
A way to boost direct bookings is to offer exclusive incentives to customers who book directly with you like freebies, room upgrades, loyalty points and more.
Also Read: 9 Smart Revenue Management Strategies To Maximize Your Hotel Profits & Boost The Bottom Line
2. Modernize F&B Offerings — Go Local And Sustainable
Are your in-house restaurants serving the same ol' fare, available elsewhere? Food tastes are changing fast, and travelers are seeking out local delicacies, exotic flavors, healthy eats, and sustainably sourced foods.
You can maximize in-hotel spends by providing customers with unique F&B offerings. Make use of seasonal and local ingredients to provide customers with a culinary treat that is unavailable elsewhere.
3. Form Profitable Partnerships With Unique Local Businesses
Don't have an in-house laundry but customers expect laundry services? Instead of setting up an expensive laundry unit in your property, you can partner with local dry cleaners and laundry services at an affordable price.
Similarly, try to partner with local businesses to increase your revenues, with the help of lucrative partnerships.
Also Read: 5 Smart Strategies To Increase Your Hotel Bookings & Boost Revenue
4. Invest In The Right Property Management Software
Modern property management systems have plenty of features like automating room availability, optimizing room rates, offering discounts for large group bookings, event bookings and more. Look for cloud-based property management software, so you don't have to spend on additional IT infrastructure.
5. Segment Your Customer Base
To sell the right room to the right customer at the right price requires a clear understanding of your customer base. To do this, you have to identify the different types of customers — business, leisure, budget, vacationers and understand how they book rooms and how much they are willing to pay.
Once you have segmented your customer base, you can then optimize the right prices for different segments.
6. Optimize Rates For Different Categories Of Rooms
Rooms make up the major chunk of your profits. If you are a boutique hotel, then try to maximize the revenues from specialty rooms. For instance, you could try to upsell a corner room with extra space to families.
To optimize room rates, you need to have a clear understanding of your customer needs as well as your room inventory and match it for the best benefits.
Also Read: Struggling With The Mounting Expenses Of Your Hotel? Use Business Loans To Your Rescue
7. Embrace SEO And Social Media Marketing
Being ranked high on popular search engines is one of the biggest opportunities to boost occupancy rates and increase revenues. You need to build a robust SEO strategy for your hotel. Start by optimizing your website design, make it mobile-friendly and then implement on-page and off-SEO techniques. Hire an SEO team with experience in the hospitality industry to boost your SEO rankings.
8. Provide Customers With Unique Experiences
There's no doubt that the hotel market today is saturated with players in all price ranges. How do you ensure that you stand out from the rest? The answer lies in offering unique experiences to customers that are unavailable elsewhere.
This can be something as simple as conducting weekend handicraft sessions in the lobby with a local artist and so on.
9. Up Your Technology Game
Technology is the biggest differentiator for travelers today. Try to incorporate technology in all aspects of your hotel, so that customers have a highly convenient and comfortable stay. Smart TVs that allow hotel guests to stream content from their devices, waterproof Bluetooth speakers in the shower, and keyless digital entry to rooms — are some ways you can improve your technology game.
Simply put, revenue management for hotels is all about selling the right hotel room to the right customer at the right time for the right price via the right channel. Use the nine strategies listed above to maximize revenue and boost growth. If you in short of cash flow to implement these strategies, worry not. You can quickly avail of exclusive business loans for hotels in India from India's most preferred digital lender, Indifi.
Important techniques for hotel management
The hotel, in general, requires a large number of human resources, most notably a management staff composed of competent and experienced managers and trainees to help.
The most effective method of developing any hotel plan is to visit several prominent hotels located around the region and analyze their planning and infrastructure.
Meeting and receiving knowledge from other hotel owners is a critical stage in establishing any specific hospitality asset, as the ideas gained from them may prove to be extremely valuable and beneficial in the long run.
The second step of planning entails the establishment of a financial structure that meets the needs.
All feasible choices, as well as other cooperation opportunities, can be explored.
Numerous financial organizations, including banks and non-bank financial companies (NBFCs), give financial help to entrepreneurs through favorable interest rates and flexible repayment alternatives.
Calculating all financial charts and data, such as balance sheets, cost charts, and revenue tables, is critical since it offers an accurate picture of the hotel business's profitability and break-even points.
Research and analysis of the market
The meeting with investment professionals will provide you with an accurate estimate of the amount of investment necessary in several areas, such as infrastructure, employment, marketing expenditures, and total business spending.
It is critical to maintain communication with reputable specialists throughout the planning and execution phases who can give appropriate and relevant assistance.
The hotel industry entails a variety of risks and vulnerabilities that must be properly examined to ensure safety and security at all stages of execution.
All hotel owners' first concerns and obligations are for the security and safety of their guests.
In the overall planning phase, there should be an appropriate investment scope for sustaining security.
Everyone has unique requirements. Hotel operators must have a thorough awareness of their visitors' expectations.
The aspect of distinct services and goods distinguishes them from the competition.
The first concern of a hotel owner is client happiness, which is why efforts must be made to personally recruit all workers based on their qualifications and expertise.
Factors to consider when starting a Hotel Business
The hotel industry is one of the most fascinating industries since it has the potential to make anyone wealthy enough to fulfill the majority of their ambitions, but it demands a great deal of hard work and patience.
The planning phase of any live project is critical and must be undertaken with the use of advanced technologies such as artificial intelligence and machine learning to examine the behavior of various client groups.
The planning process must incorporate minute specifics of the implementation phases, including the advertising approach.
A solid hotel strategy will be extremely targeted and precise to the particular objectives and requirements and will avoid squandering valuable resources on unnecessary investments.
Final Words
There are methods to obtain a hotel loan even if your credit rating is less than ideal. Maintaining a high credit score, on the other hand, will work in your favor. It will assist you in obtaining loan approval quickly. Lenders will be prepared to negotiate a reduced interest rate in response to a request. Additionally, there are government programs meant to assist aspiring entrepreneurs. 
Conduct due diligence and maximize the return on your investment in the plan of your choosing. If you qualify, the most viable choice is to apply for a hotel business loan from NBFC. It ensures reduced interest rates and flexible repayment terms.
Apply For Hotel Business Loans Onlin