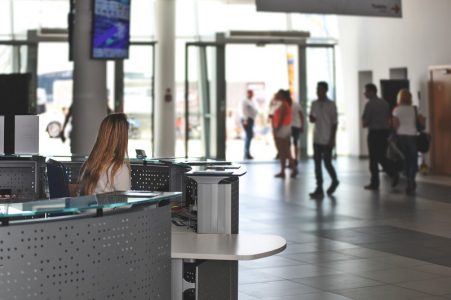 "How can I increase my hotel bookings and generate more revenue?"
This is one question that is constantly running on the minds of hoteliers. Finding the right answer to this question is a big challenge because the hotel industry is changing at a far more rapid pace, compared to other businesses. A trend that works today may become obsolete just a few months down the line.
Focusing on boosting revenues becomes all the more challenging, especially when you are busy managing the day-to-day operations of your hotel. It's hard to see the battlefield when you are in the trenches.
Here, in today's post, we share the top 5 ways to increase hotel revenues.
Let's go.
5 Ways To Grow Your Hotel Business
Strengthen Your Presence On OTAs, While Also Focusing On Increasing Direct Bookings
OTAs (Online Travel Agencies) are the bread and butter of your hotel business. To boost your hotel occupancy rate, try registering your hotel rooms on all the popular OTAs if you haven't already done so. If you have already listed your hotel on OTAs, the next step is to ensure that the listing is right. Provide a catchy and appropriate description for your hotel, list out all your amenities clearly and include clear images of the rooms, bathrooms, and common areas.
Additionally, improve your website features and functionalities, so that you pull in more direct bookings this year. The benefit of increasing direct bookings are that you don't have to pay the OTA commission. It also helps in building customer loyalty.
Optimize Your Online Presence On Meta-Search Sites Like Google Hotel Ads
To do this, start by creating a Google My Business page for your hotel. It's easy to do, and all you have to do is provide accurate information about your hotel like address, contact number, working days, check-in, check-out times along with clear images.
Once, you've finished the Google My Business page for your hotel, enrol in meta-search engines like Google Hotel Ads, Trivago and TripAdvisor. When you register on these sites, these search engines redirect customer searches direct to your website, thereby boosting direct bookings and increasing revenue.
Also Read: 5 Ways To Attract Business Travelers To Your Hotel & Boost Revenues In 2019
Offer Seasonal Promotions To Increase Restaurant Revenues
Irrespective of whether you are a city hotel or a resort, you are sure to have a low season. Instead, of keeping your rooms and restaurants empty during the off-season, offer seasonal promotions to attract travelers. Winter retreats, summer getaways, monsoon magic — are some examples of seasonal promotions to entice travelers to visit your hotel during the off-season and enjoy the place at low crowds.
Partner With Local Businesses To Offer Customers A Unique Experience
Travelers are increasingly getting bored with big chain hotels. They are looking for unique experiences that reflect the best of the destination. Partner with local businesses — like a gelato shop, a handicraft mart and so on — to provide your customers with a unique experience that is only available at your hotel.
This helps your place stay apart from the numerous other hotels in your city, thereby pulling in more guests.
Also Read: 3 Top Strategies To Position Your Hotel As A Full-Blown Hospitality Brand
Multipurpose Unused Spaces In Your Property
Let's say, you've got a portion of the lobby that remains unused. Instead, of letting it remain empty, you could redesign it to be a co-working space. You can then rent out the co-working space to businesses and offices in your city. This not only generates an additional source of revenue but also increases the footfall in your property.
With more people coming in, your restaurants and cafes are likely to make more sales. Additionally, the businesses that are using your co-working space are likely to consider choosing your hotel rooms for out-of-town business executives.
Make The Most Out Of Available Opportunities
In a nutshell, if you want to grow your hotel business this year, you need to constantly think outside the box and be the forerunner for implementing new changes and providing new offerings. And, don't let your lack of working capital hold you back for implementing these revenue-boosting strategies. Check out digital lending platforms like Indifi, which offer special business loans for hotels in India, at nominal rates. Get the funding you need, and work on emerging as a winner!