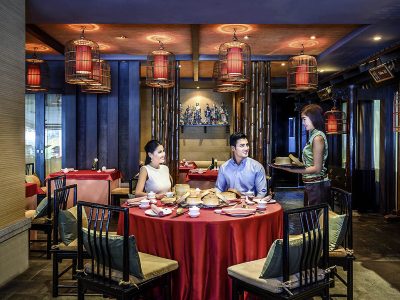 IIt doesn't matter how many Chinese outlets a city has, there will always be a huge dearth of places offering authentic Chinese cuisine to satiate your taste buds. It is also pertinent to highlight here that despite having several fast food options out there, only select market players in the food industry offer a genuine and true taste of Chinese delicacies to their customers.

Having said this, let's look at the market demand for Chinese food. Statistics reveal that demand for Chinese food in India is expected to grow by 21.5% over the next year, which makes this year quite lucrative for new entrants and prospective restaurants. Not only this, but the figure also assures that this may be the most opportune time for existing and upcoming players to grow and flourish under the ambit of Chinese cuisine.

Consider the strategies mentioned below to soar well and above all:
Get your neighborhood right:
Make sure to have an outlet or a restaurant where you can get enough footfall. Initially, you may feel a bit skeptical in settling to a place that already has established market players, however, we assure you that the strategy would help you in the long run and very soon you would become the talk of the town in offering people what they really crave for. This strategy will help you understand your customer base better and learn other things for good, only if you are looking at becoming an established player in the industry.
Also Read: Consider 5 Easy Tips To Maintain Your Restaurant Business
What other neighborhood choices should you make? Make sure your restaurant or outlet is strategically placed. An establishment near places that open till late like discos will make you attend to more customers till late, thereby helping you churn more revenue and earning you evangelists eventually. The second most crucial detail that you should remember is to give your customers a stress-free zone and this can be done by ensuring things like enough parking space next to your establishment.
Also Read: Quintessential Role Of Technology In Running A Restaurant Successfully
5 Tips For Running A Good Chinese Restaurant
Invest in hiring a good chef:
Always remember, your restaurant will be known for its food and the soul to a great dish is its chef. Do not go frugal in hiring, selecting cheap human resource over talented, but expensive, can cost you a fortune later. A well-paid chef is a happy chef and a happy chef is a key to making your customers happier.

After you are done with hiring, invest your time in innovating and presenting the best to the customers that your chef has to offer. Also, make sure to train the rest of your staff under the able guidance of your newly hired asset.
Also Read: Top 5 Ingredients To Cook Up A Successful Restaurant Business
Introduce technology in your business:
We suggest you embrace technology and make work easier for your entire staff, including yourself. The latest kitchen equipment helps in saving time and cater to more customers more efficiently. Invest in buying inventory management tools to manage resources, deliveries, salaries, and revenues. Although it sounds like a lot of work, we assure that you will thank us later.

By now you must be thinking that engaging with technology can be a costly affair. Do not worry because with time the results will speak for themselves. If your initial budgeted investment is not allowing you to be one with technology then you can also apply for a loan, charged at reasonable interest, to build a tech-savvy restaurant.
Also Read: Incredible Guide On How To Budget For Restaurant
Online presence and social media marketing:
Just like any other business, having an online presence is very crucial to make your place the best Chinese Restaurant in town. Make sure you have a website so that people could drop their request for booking tables or even leave a note of praise that you can flaunt later. You can also get your restaurants ranked on the top of the Google page to increase your online presence. Apart from that, make sure you are managing your social media marketing well. With social media paid ads and promotions, the customers will definitely get attracted to your restaurant. Initially, it may seem unnecessary but marketing in the virtual world is as significant as it is in the real world.
Also Read: Top Tips To Optimize Your Restaurant's Menu For Delivery Success
Work on the face value:
Invest in the face value of the restaurant. Consider it as a corporate body. The more you invest, the more it will return. Make sure you work on the Chinese ambiance, authentic cutlery, and well-mannered staff. These factors are equally important for a restaurant to make a profit and establish its name in the market.
Don't let funds decide the course of your business   
Making the business profitable and attract new customers, needs strategy and funds. It shouldn't matter if your business is small or you own a startup restaurant. Funds don't have to be an issue as long as you know the right place to apply for a loan.
Choose the best financial assistance for micro, small and medium enterprises business in India and turn your dream into reality. Avail the right funding and grow your business with Indifi today.