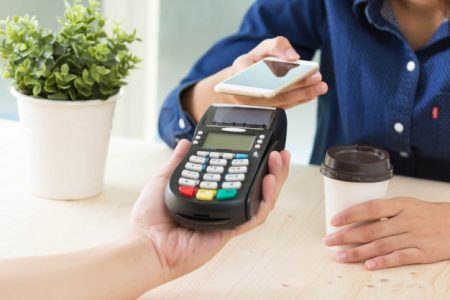 Having adequate working capital and positive cash flow is crucial to the success of all businesses, especially for small and medium-sized businesses. Very often, SME owners find that their cash reserves are low, due to a variety of reasons like — delayed payments from customers, increased seasonal demands, new opportunities and more.
Very often, getting a business loan from banks is an excruciatingly long process, and loans on credit cards are outrageously expensive. This is where — a merchant cash advance comes in as an effective solution.
What Is A Merchant Cash Advance?
As the term implies, it's an advance SME owners can avail for lenders against their future credit card and debit card swipes. It's a relatively new method of funding for business owners. Though merchant cash advance has been available in the US, Canada, and other developed nations for a long time now, it's recently becoming popular in India as a convenient and hassle-free method of raising funds.
How Does It Work?
Thanks to the Digital India drive, a large number of businesses in India, even small companies are accepting payments via credit card and debit cards. A merchant cash advance is not a loan technically, but rather it's an advance payment from lenders.
As a borrower, you approach a lender for a merchant cash advance. The lender considers the average income your business earns every month via credit and debit cards, and then advances you a sum, accordingly. You can then repay the amount borrowed, once you earn the amount from credit and debit card swipes by customers.
Here are 6 Noteworthy Advantages Merchant Cash Advances offer to SMEs:
1. Easy, Hassle-Free Application
Merchant cash advances are quite easy to apply for, unlike traditional business loans from banks. With less paperwork and easy eligibility, you can access your funds within a week. Digital lenders like Indifi even offer you same-day approval.
2. Poor Credit Scores Don't Matter
This was one of the biggest hurdles for small businesses. To be eligible for bank loans, you had to have a stellar credit score. The eligibility criteria for merchant cash advances at popular online lending platforms like Indifi are simple.
Here are the general eligibility requirements:
● 2 years of operational history
● Minimum monthly transactions of 50,000 INR
● Minimum 6 months of credit card/debit card swipes at your business
● Applicant age higher than 24 years
Also Read: 3 Smart Financial Tips For SMEs To Get A Head-Start In 2020
3. Zero Collateral
Unlike conventional business loans, you don't have to submit any collateral like a property or other assets to be eligible for merchant cash advances.
4. No Impact On Your Credit Score
Since merchant cash advance is not technically a loan, it doesn't reflect on your business history nor does it impact your credit score.
5. Flexible Repayment Terms
When it comes to merchant cash advances, there are no penalties for early closure of the loan. You repay the funds borrowed as daily deductions that are a part of your businesses' daily credit/debit card receipts. You continue making daily manageable payments until the advance is paid back in full.
6. Quick Access To Funds
The best part of merchant cash advances is that you can receive the funds quickly, without having to wait for a long approval period. Also, you can use the money you receive from merchant cash advances in any way you choose — there are zero restrictions on what you can or cannot do.
Merchant Cash Advance — The Smarter, Hassle-Free Alternative To Traditional Business Loans
With simple eligibility, high approval rates, flexible repayment terms, and competitive interest rates, merchant cash advance from Indifi is a great way to help you reach your business objectives.
Apply For Merchant Cash Advance