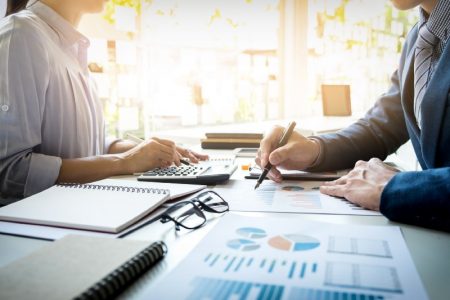 When it comes to the financial health of small businesses, "Cash is King." Irrespective of whether your business is growing or struggling to make ends meet, the cash flow plays a critical role in helping your business survive and thrive.
If you've used up a majority of your working capital, then you could face a cash crunch. This, in turn, delays your payment to suppliers, stocking inventory and at times, even paying employees. The time delay between your payments and when your customers pay you is what causes a problem with cash flow. This is why, it's essential that you maintain adequate working capital to ensure that your business continues to operate efficiently, at all times.
Before we delve into strategies and tips to boost cash flow, let's first take a look at the basics of cash flow.
Important Terms To Know
● Cash Flow — The movement of funds into and out of your business.
● Positive Cash Flow — This happens when the funds entering your business (customer payments, receivable, etc.) is more than outgoing funds (employee salaries, monthly payables, monthly expenses, supplier payments, etc.)
● Negative Cash Flow — This happens when your outgoing funds are higher than the incoming funds.
Negative cash flow generally spells trouble for your business. While cutting down expenses is a quick fix, it can do more harm than good. When you reduce essential expenses, you are limiting your business, thereby preventing further growth.
Also Read: 6 Reasons Why Merchant Cash Advances Are An Ideal Finance Option For SMEs In India
Here, we share with you some strategies to boost cash flow without hampering your business growth.
1. You Can't Control What You Cannot Measure
To find out whether your cash flow is positive or negative, you need to have the require metrics at hand. Find out answers to the following questions:
● How much inventory should my business hold?
● What's the number of overdue invoices and how much cash is being held up?
● How long does it take between paying suppliers and getting the cash from customers?
Use efficient accounting software to help you figure out the accurate inflows and outflows in your business, over a period of time.
2. Avail A Line Of Credit Before You Face Cash Flow Problems
Short term business financing like a line of credit is a great way to bridge the gap between your payables and receivables. Try to get a business line of credit from digital lending platforms like Indifi as a protection against your cash flow problems. When you avail a line of credit before your cash flow turns negative, you may even be able to avail discounts on the interest.
Also Read: Top 5 Reasons Why Your Business Benefits From A Merchant Cash Advance
3. Consider Business Loans for Long-term Financing
If you have a big-ticket expense coming up, like purchasing new equipment, relocating to a new office, instead of dipping into your working capital, consider availing long-term financing like a business loan. This way, your working capital doesn't get strapped, and you can carry out regular operations without facing a cash crunch.
4. Speed Up Receivables By Offering Incentives
One of the main reasons why most businesses face a cash flow problem is because customers wait until the end of the payment cycle (or even beyond that) to make payments. To speed up payments for your receivables, you can offer incentives to customers like a cash discount on bill payments made within 7 days of the invoice date and so on.
This way, your customers are likely to settle their bills quickly, which in turn increases your incoming cash flow.
Also Read: Top 5 Ways Small Businesses Can Reap Benefits Of Global Holiday Seasons
5. Liquidate Assets that You No Longer Use
Do you have equipment that you no longer use? Or do you have inventory lying around that is in danger of becoming obsolete? You can try selling your idle, non-working or obsolete equipment and inventory for some quick cash.
Remember that selling unused equipment will impact your taxation. Selling at the book value gets you a tax gain while selling lower than the book value will cause a tax loss.
Focus On The Cash Flow And Not The Profits
As a small business owner, remember that if your cash flow is in order, your profits automatically fall into place. Hence, it's critical that you stay on top of your cash flow to boost your success. Don't let a few small cash flow mistakes; pull down all your efforts. Use these smart moves listed here, to bring back your business on track.
Apply For Merchant Cash Advance