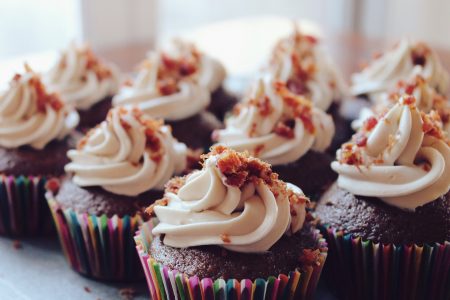 Most restaurant owners are hugely concerned about the number of ways they are losing money – especially in the kitchens. Food wastage, ingredient spoilage, overstocking – are a few of the woes plaguing restaurant managers and owners.
Here, in today's post, we share with you some of the proven ways that you can adopt to reduce wastes, minimize losses, cut costs, and improve efficiency and profitability, without compromising on food quality. While some of these methods listed here may not offer you significant savings overnight, what matters is the potential cumulative effect.
Just by adopting a few of these practices, in a few months, you can see significant savings, which in turn, boosts the overall profitability of the restaurant.
5 Techniques To Cut Down Costs At Your Restaurant Without Compromising On Quality
1. Rethink Ingredients –Use Out-Of-The-Box Alternatives
Today's consumers are more health-conscious than ever. Work this to your advantage. Instead, of sourcing expensive ingredients from overseas, opt for local, seasonal ingredients that are not only cheaper but are highly flavourful.
Work with your head chefs to rethink expensive ingredients on your menu. For instance, instead of offering processed strawberry and kiwi desserts during summer, opt for local refreshing fruits like mangoes and jackfruits. Not only are these ingredients cheaper but by including local produce in your menu, you are likely to stand out from the crowd.
2. Negotiate Partnerships With Ingredient Vendors
Also Read: The Explosion Of Food Delivery — And, How It Is Changing Everything About The Restaurant Business
Instead of making random supermarket runs or purchasing different products from different vendors, try to negotiate partnerships with a few select ingredient vendors. This way, your ingredient supplier is likely to offer you higher discounts and other perks like free door-step delivery, batch delivery of bulk orders, etc. This reduces the overall cost of your inventory, which in turn, increase profit margins.
3. Watch What's Getting Dumped In The Garbage
Trash cans in the kitchens are profit-draining holes. Most restaurants lose a major chunk of their revenue to kitchen trash cans as good, usable produce gets dumped into it. Here's an expert tip from an experienced restaurant manager – remove all trash cans from the kitchen and provide each kitchen staff with a clear plastic box, with their name on it. All kitchen staff should place trimmings, scraps and other waste into their box.
At the end of the shift inspect the box of each employee. And if you notice any usable food product, bring it to the employee's attention and provide them with on-the-spot training on how to better use it. This technique helps you to significantly cut down on food wastes generated in your kitchen, thereby reducing overall costs.
4. Provide Kitchen Help Staff With The Right Training
One of the main reasons why most restaurants deal with massive food wastage is inadequate staff training. When kitchen staffs don't know the right way to cut, chop and dice, he/she is less likely to make the optimum use of an ingredient.
Start by providing all your kitchen staff including part-timers with professional training. You can even take a small business loan to fund the costs of training employees. Check out digital lenders like Indifi who offer customized business loans to all restaurants, big or small.
Also Read: Getting Business Loans For Restaurants
5. Reduce Inventory
Lowering inventory levels is one of the most basic, yet effective ways to cut costs. Most restaurants stock extra food on pantry shelves than what's needed. Start by evaluating your inventory levels for each product and then adjust reorder levels accordingly, leaving only a small margin for safety sake.
By reducing extra food inventory in your pantry, you reduce the chances of spoilage and wastage. Additionally, when kitchen staff notices that stock is limited, there are likely to be careful when portioning and handling expensive products.
Finally, Remember That It's Not Just About Cost-Cutting, But Growing
While cost-cutting may seem like a great way to reduce overall costs, it's easy to go overboard. When you go overboard with cost-cutting, food quality takes a massive hit, which in turn, brings down overall revenues. So, balance it out, and also focus your efforts on growing your business. If lack of capital is what's holding you back, make sure to check out tailored business loans for restaurant owners available at Indifi.