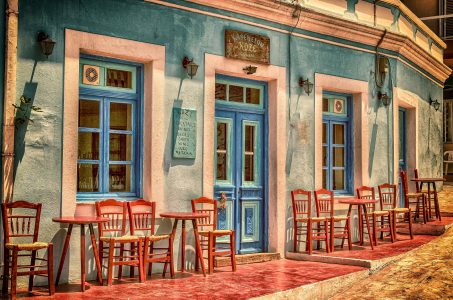 As a restaurant owner, manager or waiter, you would rather let your food speak for itself, than upselling to customers. However, upselling need not have negative connotations. Upselling today has evolved into a more organic practice, than just making aggressive sales pitches to customers.
Upselling is the technique of suggesting tasty menu combinations to customers based on their individual preferences. When you upsell at a restaurant, it's a win-win for both the restaurant and the customer. The customer enjoys It's a highly refined art. Today, in this post, we show you, how to upsell to customers without making them feel put off.
5 Smart Strategies To Upsell In Your Restaurant & Boost Revenues
1. Start By Training Your Wait Staff
Upselling is not possible without your frontline, customer-facing wait staff. After all, it's servers who will be interacting with customers and try to upsell to them. You want your servers to transform from salespersons to menu connoisseurs.
So, the first step in upselling is to train your wait staff. Training doesn't happen overnight, and it's highly recommended that you hire the services of professional restaurant consultants to help you with the training.
If availing the funds for training from your working capital is not possible, you can consider small business loans from digital lending platforms like Indifi. With a wide variety of customized loans tailored for restaurants, you can find the right loan product that meets your specific requirements.
2. Identify Items On The Menu That Have High Profit-Margins
The basic strategy of upselling in a restaurant is to identify menu items that have higher profit margins, as a way to increase overall profits. Train your wait staff to suggest menu items with high-profit margins.
For instance, if a customer is having a tough time choosing a starter, then a waiter can suggest a couple of starters that have high-profit margins, and explain why this dish makes for a tasty starter.
Also Read: 5 Ways In Which Technology Can Help You Transform Your Restaurant Business
3. Learn The Art Of Making Recommendations Without Being Intrusive
The line between upselling and annoying the customer is thin. It's important that you train your staff the difference between being intrusive and genuine. If you go overboard with your upselling techniques, customers are likely to get annoyed and stop visiting your restaurant. That's a major loss in revenue for you.
Remember that customers don't like to feel that they are being pressurized into trying certain items on the menu. Make sure that you train your servers about right etiquettes. The best upselling happens when wait staff are genuinely pleased with their recommendations and have natural flowing conversations with customers.
4. Suggest Extras To Complement Customer Orders
When a customer orders an item of the menu, train your waiters to suggest a variety of extras that go well along with what the customer ordered. For instance, if a customer orders French Fries, then a waiter can suggest chicken loaded cheesy fries. This is a good strategy to increase the overall cost of the menu. And, is a great upselling technique that works well without annoying the customer in India.
Also Read: The Explosion Of Food Delivery — And, How It Is Changing Everything About The Restaurant Business
5. Know The Right Item To Upsell At The Right Time
This is a key strategy. Waiters have to learn the art of suggesting the right menu items at the right time to make upselling a success. For instance, suggesting hot soups to a customer during peak summer may not go well. Instead, a waiter can suggest a refreshing cold sorbet to kick start the meal during summers.
When you train waiters about the right time to upsell items on the menu, you are increasing the potential for generating extra profits.
With these five basic tips, you can boost upselling at your restaurant and generate additional revenues, without compromising on the customer experience.