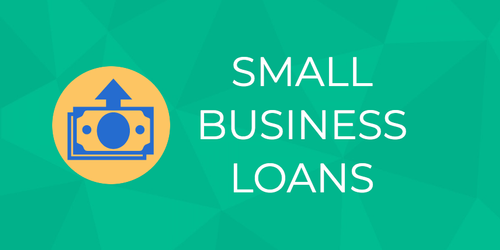 Are you planning to start your venture, or do you want to grow your business? Don't know how to get the funds? The best way to fund your business is to take a loan. But not every small-business loan is easily acquired. Some of the loans have severe credit history and documentation prerequisites, and others have high-interest rates. Some are government-ensured, long-term loans that take into account lower rates. There are various channels for entrepreneurs to borrow from, and the decisions can get confounding. 
If you are looking to take a small business loan to start or improve your business, then here is a list of the best and fast small-business loans for you to choose from.
Also Read: Best Government Business Loan Schemes For MSMEs In India
MSME Loan
Presently the most discussed business loan scheme is the 'MSME Business Loan within 59 Minutes'. The government launched this scheme for the first time in 2018 September. This scheme offers loans for monetary help and to encourage MSME development in the nation. Under this scheme, both new and existing ventures can get financial assistance of up to rupees 1 crore (one crore).
The whole process takes at least 8-12 days, but the approval or rejection is conceded within the initial 59 minutes after applying. MSME Loan is a refinancing scheme wherein five approved public sector banks will give the funds. In this scheme, the interest rate relies upon the nature of the enterprise and your credit rating.
Documents required to apply in MSME for small-business-loan are:
Business Registration Proof
KYC documents of the applicant and the business entity
Bank statement for the last 9 months
Also Read: The Best Ways Women Entrepreneurs In India Can Avail Business Loans
MUDRA Loan
An organization established by India's government, Micro-Units Development and Refinance Agency (MUDRA), provides loans to small-business units. This scheme offers loans on the pretext of 'funding the unfunded.' Since small ventures and new businesses are frequently left on their own to finance their endeavor, the public authority proposed low-cost credit for such endeavors. The MUDRA loan is largely given to micro or small businesses working in the services area, trading, and manufacturing area.
The following structures of the loans are:
Sishu Loans, which is up to Rs. 50,000/-
Kishor Loans, which is up to Rs. 5,00,000/-
Tarun Loans, which is up to Rs. 10,00,000/-

National Small Industries Corporation Subsidy
The National Small Industries Corporation Subsidy for small ventures offers two monetary advantages – Marketing Assistance and Raw Material Assistance. This raw material help plan of NSIC covers both imported and indigenous raw materials. SMEs get the funds for marketing support. SMEs use these funds to upgrade the market value and competitiveness of their services and products. This subsidy extends support to those small and medium ventures by way of finance who wish to develop/improve their quantity and quality in terms of manufacturing.
Also Read: 4 Best Types of Quick, Short-Term Business Loans That Every Business Owner Should Know
Credit Guarantee Fund Scheme for Micro and Small Enterprises
First launched in the year 2000, the Credit Guarantee Fund Scheme for Micro and Small Enterprises is a financial aid scheme for micro and small businesses. Both new and existing ventures that fulfill their qualification standards are eligible for collateral-free credit. CGTMSE offers a working capital loan of up to 10 lakh rupees with no collateral. In any case, for loans above 10 lakh rupees and up to 1 crore rupees, just essential security or mortgage of land and building related to the structure is acquired, and qualified records are covered under CGTMSE. When the loan amount exceeds 10 lakh rupees, the credit facility's resources related to the business unit are likewise considered a security.
Different public and private area banks covered under the plan finances the small-business loans under this scheme.
Also Read: Need Money Fast? 4 Options For Small Business Owners
Credit Link Capital Subsidy Scheme for Technology Upgradation
This scheme enables small ventures to enhance their process by financing innovative up-gradation. This technological up-gradation links to numerous processes inside the association, such as producing, advertising, supply network, etc. Through the Credit Link Capital Subsidy Scheme, the public authority intends to decrease the expense of production of goods and services for small and medium ventures in this manner, permitting them to remain price competitive in national and international markets.
The Ministry of Small-Scale Industries controls the plan. The CLCSS offers a direct front capital endowment of 15% for qualified businesses. Notwithstanding, the maximum amount available as a subsidy under this scheme is 15 lakh rupees. Sole proprietorship, partnership firms, public, and private limited, and cooperative organizations come under this business loan scheme's ambit.
Final Word
India is the only genuinely emerging market in the world at the moment. Small and medium businesses of the nation contribute to a significant part of this development. That is why the government encourages people to start their ventures and participate in the 'Make in India' project by providing them with small-business loans. These loans are easy and fast to avail of without any hassle. If you are a small business owner or plan to start your venture, then these are the financial schemes that can be useful for you.
Ensure you have a solid business plan before applying for a loan. It will show moneylenders how beneficial your endeavor is and where you intend to spend the loan.