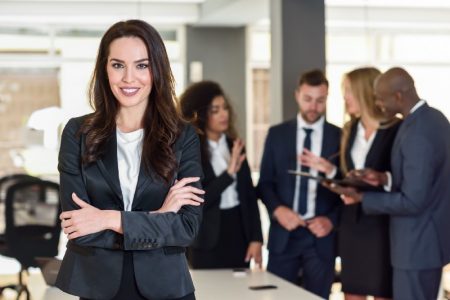 According to data released by the Ministry of Statistics and Programme Implementation compiled in the Sixth Economic Census, 14% of Indian entrepreneurs are women. This means there are around 8.05 million women business owners in the nation.
Unfortunately, these numbers don't match with women's access to funding for their businesses. Traditionally, lenders have been hesitant and reluctant to give out business loans to women compared to men. The reasons for this are many — not enough collateral, lack of business experience and more.
The good news is that — today digital lending platforms like Indifi.com make it easy for women entrepreneurs to access the required funds to grow and develop their business.
Let's take a closer look at the best business Loan options available to women entrepreneurs.
Business Loan Options Available For Women Entrepreneurs.
1. Mudra Yojana Scheme For Women
This scheme was launched by the Government of India to support budding women entrepreneurs who are looking to start their own business. There are no collateral, and you can avail this loan under any of the following three schemes- Shishu (50000 INR), Kishor ( 50,000 INR to 5 lakhs), Tarun (10 lakhs).
2. Cent Kalyani Scheme
This scheme is offered by the Central Bank of India and is available to women who are involved in cottage and village industries, micro, small and medium enterprises, agriculture and related activities, trade, and other self-employed enterprises.
3. Annapurna Scheme
This is a special loan scheme offered by the State Bank of Mysore for women entrepreneurs in the food business. The maximum loan amount sanctioned is 50,000 INR which is to be repaid over a term of 36 months.
4. Stree Shakti Package For Women Entrepreneurs
This loan is available to women who hold 50% ownership of a business. The maximum loan amount you can avail under this scheme is 25 lakhs. If the loan amount is lesser than 10 lakhs, then there is no need for collateral.
5. Digital Loans Offered By Indifi
While there are several schemes available for women entrepreneurs, they are often restrictive and come with plenty of conditions and limitations. Traditionally, availing business loans for women from traditional lending channels is a time-consuming and complicated process. The process becomes extra complicated when the loan applicant is a woman entrepreneur. Additionally, small business loans require you to submit collateral.
Also Read: Mudra Loan – Everything You Must Know About
You can avoid all this and simplify the loan application process by using digital lending platforms like Indifi. With a large number of lenders, minimal paperwork, flexible repayment terms, competitive interest rates, and easy eligibility — Indifi makes it easy for women entrepreneurs to make their dreams come true.
The entire loan process — from application to disbursal of funds is carried out online, thereby saving you precious time and energy.
Don't Let Lack Of Funding Put An End To Your Entrepreneurial Dreams
With the rise in digital lending, women entrepreneurs today are better poised to make their entrepreneurial dreams come true. Kick start your small business loan application today and expand your business.
Apply For Business Loans For Women