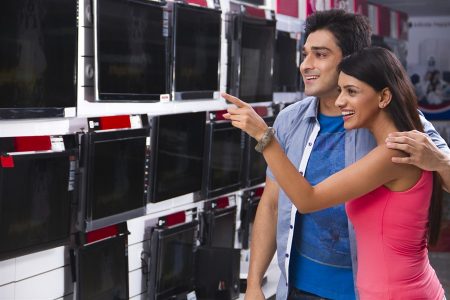 The retail industry in India is one of the fastest growing industries in the whole world. In fact, retail accounts for nearly 10% of the nation's GDP and employs over 8% of the workforce. India has witnessed a dramatic shopping revolution, ever since the country was opened to globalization.
The Boom Of Retail In India
The retail mix in India roday ranges from the conventional neighbourhood Kirana stores to supermarkets, and multi-storeyed luxurious shopping malls.
This retail revolution isn't limited to the metros but has progressed into the hinterlands of the country, and even Tier-II and Tier-III cities have embraced it. Rapid urbanisations, expanding disposable incomes, and the millennial earning potential are just a few factors that have propelled dynamic growth in the Indian retail sector.
The Flipside — The Myriad Challenges
With that said, the retail industry in India is mainly unorganised with a vast majority of retailers operating in small areas lesser than 500 sq.ft. For the rest of today's article, let's shed light on the challenges faced by Indian retailers and smart ways to overcome them.
Also Read: Role Of Technology In Making Retail Stores More Meaningful In The eCommerce Age
Here's a look at the Latest Trends in Retail and ways in which Brick and Mortar Stores can Keep up
1. Experiential Retailing — Customers are looking for a Unique, Fulfilling Shopping Experience
Shopping is indeed fun, and that's why it's called Retail Therapy. Today's new-age customers with a generous disposable income aren't concerned much about prices, unlike their previous generation. More than prices, they are looking for stores that offer them the ultimate shopping experience.
This is why Steve Jobs spent so much of his time and smarts on designing Perfect physical stores for his brand. Retailers today have to provide myriad other services to customers apart from selling the products on their shelf.
Adding a small beverage bar, providing in-house customization of products, and designing outlets that are aesthetically pleasing as well as functional are small ways to make your brick and mortar store stand apart from the rest.
2. Inventory Management integrated with Technology
Inventory management is one of the most challenging aspects of retail. Should you stock only products from a particular brand or several leading brands? What about the not-so-popular goods? Should you skip them and play it safe?
These are just a few of the difficult questions of inventory management. Retailers must invest in the right software tools and IT infrastructure to take inventory management to the next level. Make use of big data to know more about your customers and provide them with the best experience.
Upgrading existing infrastructure is indeed a large investment, and most retailers aren't able to do it out of their current operational overhead. This is where, specialized business loans from leading digital lenders like indifi, can help you out. Check out the array of loans available and choose the one that suits your specific requirements.
3. Visual Display & Digital Marketing
A large part of retail business depends on the right style of merchandise display. As a retailer, your job doesn't end with just displaying products on shelves. Instead, you have to present it appealingly so that customers are enticed to buy.
Invest in the right display shelves and racks for your business. Add trial rooms and the right chairs and furniture, so that any customer who enters the store feels at his/her best.
Additionally, you have to promote your store online. This way, you reach out to all customers in your area, thereby racing ahead of your local and global competitors.
Apply Business Loan For Retail Store
Step it Up
The retail industry in India is on the cusp of a major transformation. With the onslaught of online shopping, retailers have to be on their feet and come up with innovative strategies to stay ahead. Don't lose out steam, just because you don't have the requisite capital. Avail the right business loan uniquely designed for retail business from Indifi and forge ahead, while boosting revenues and your store value.