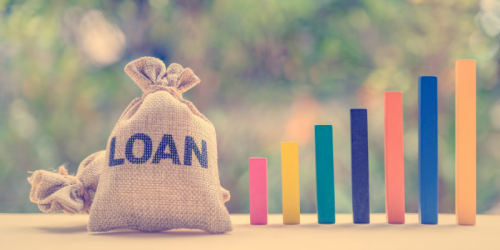 The Small Industries Development Bank or SIDBI is the primary financial institution for Micro, Small and Medium Enterprise or MSME sector's development, financing and promotion. It is a wholly-owned subsidiary of the Industrial Development Bank of India (IDBI) and is responsible for the Small Industries Development Fund and National Equity Fund.
SIDBI focuses on assisting the MSME sector with customized financial products, financing schemes, and services to develop, commercialize, and market their products and technologies. The institution aims to strengthen credit flow as well as promote skill development. It also coordinates the functions of all financial institutions engaged in similar kind of activities.
Also Read: Evolution of SME Lending In India
Key Objectives of SIDBI Towards MSMEs Are:
Development
Financing
Co-ordination
Promotion
Functions Of SIDBI
Towards the fulfillment of the said objectives, SIDBI:
Enables steady credit flow to MSMEs
Enables steady credit flow to MSMEsthrough direct and indirect finance in cooperation with commercial banks and other financial institutions.
Initiates Technological Upgrades
Initiates technological upgrades and modernisation of industry parameters in the small sector
· Offers services like factoring etc.
Offers services like factoring leasing, marketing initiatives, refinancing of loans, rediscounts on bills, and others related to industrial concerns.
· Promotes employment-oriented industries
Promotes employment-oriented industries thereby checking urban migration.
· Promotes venture funding
Promotes venture funding possibilities for enterprises.
Also Read: An Overview of MSME Registration In India: Process & Benefits Discussed
Financing Solutions By SIDBI
SIDBI offers the following five financial products:
Under this head, SIDBI offers direct financing in the form of working capital, term loan, foreign currency loan, equity support, support against receivables, an energy-saving scheme for the MSMEs, etc. These are the five main loan categories in this section:
focuses on the financial requirements of new and existing enterprises in the manufacturing and services sector
SMILE Equipment Finance focuses on financing the purchase of equipment, etc.
Loans in Partnerships with OEM:
Loan schemes that help in purchasing directly from Original Equipment Manufacturers or OEMs
Seamless approvals for working capital
SIDBI Trader Finance Scheme focuses on loans for enterprises 3 years and older with a stable financial base.
Indirect Finance
SIDBI offers schemes where indirect assistance is provided by refinancing primary lending institutions. Thus, in this category, SIDBI offers support through banks, NBFCs, and SFBs, and refinance schemes.
Micro Finance
There are three main categories under this head for micro-financing small businesses in establishing themselves. These are:
Micro-Lending Development Department for micro-financial services to economically weaker and women entrepreneurs.
Responsible Finance Initiatives
Promotes right lending practices
Helps entrepreneurs to upgrade from the micro-level
Venture Capital
This SIDBI scheme covers initiatives that support start-up funding such as Start-ups Lifecycle along with SIDBI's involvements, Funds of Funds (FFS) for Start-Ups, Aspire Fund, and India Aspiration Fund.
Also Read: Business Loans For MSMEs — Overview, Features & Benefits, Eligibility, Interest Rates & More
Benefits Of SIDBI To MSMEs
Availing loans from SIDBI is beneficial to MSMEs in several ways:
SIDBI loan policies are tailored according to the unique requirements of a business.
Credit and loan sizes are modified according to the individual requirement without any category-based default sizes.
SIDBI's tie-ups with various financial institutions ensure that loans are accessed at attractive interest rates.
Loan assistance and entrepreneurship advice are some of the key benefits of SIDBI, guiding enterprises throughout the loan process.
Unlike other financial institutions, loans up to the amount of ₹100 lakhs can be channelized through SIDBI without providing any security.
Enterprises can aim at capital growth without compromising on ownership stakes.
Equity and venture capital funding offer growth capital through equity.
SIDBI has an attractive subsidy range with concessional interest rates and comfortable terms offered by the government.
SIDBI is a transparent institution with precise rates and processes, minus any hidden charges.
Also Read: Factors That Contributed To The Development Of NBFCs In India
Consultant Assistance
SIDBI offers the assistance of accredited consultants who provide a range of useful advice and services in the process and purpose of MSME loan. They spread awareness about the various schemes available as well as educate the MSMEs on the benefits and subsidies that can be availed. They help in counseling and responding to all queries related to the application and verification of the loan process.
Also Read: The Best Ways Woman Entrepreneurs In India Can Avail Business Loans
The process of business loan application from SIDBI and through SIDBI is quite easy, and further help from the consultants ensure a smooth and transparent process. Log on to www.udyamimitra.in where all loan schemes are explained in detail along with online loan application forms.
SIDBI is a brilliant platform to ensure that the economic balance between financial lenders and customers is maintained. It is a great funding avenue for MSMEs which not only focuses on financing but also on spreading awareness and education about business finance solutions.