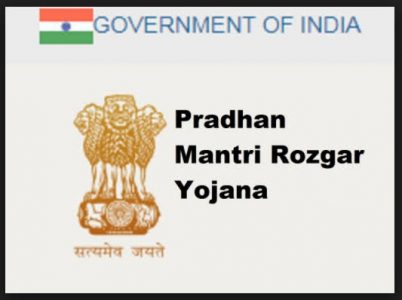 In 1993, Prime Minister Rojgar Yojana or PMRY was created to focus on skill-based self-employment generation. The educated, unemployed youth, including women who lack resources for investing in a venture, are the target group for PMRY. This group stands to receive self-employment opportunities through subsidized financial assistance provided through PMRY to start their own ventures in the sectors of business and service, manufacturing, and trade.
The Ministry of Small Scale, Rural and Agro, Industries administers the scheme, while the Directorates of Industries and District Industries Centers (DIC) supervise the implementation. The Gramodaya Scheme or the Self-Employment for Educated Unemployed Youth (SEEUY) was eventually merged with PMRY.
Also Read: Everything You Wanted To know About PMEGP Loan
What Is The Full Form Of PMRY Scheme?
PMRY stands for Pradhan Mantri Rozgar Yojana. PMRY was started on 2nd October 1993 on the birthday anniversary of Mahatama Gandhi Ji. It was the scheme launched by the State government. Till now it has been served to 10 lakh + people of India including men and women.
What Is PMRY Loan?
The PMRY loan is a centrally sponsored scheme that covers both urban centers and rural areas. The PMRY loan has seen several amendments and modifications in its cost, eligibility, and subsidy limits. Under this term loan, the target is to employ youth with the establishment of at least 7 lakh micro-enterprises. The scheme applies to all kinds of industrial, business, and service ventures. This includes agriculture and related operations, but is exclusive of direct agricultural activities like farming, buying fertilizer or manure, etc.
The PMRY loan subsidy amount is limited to 15% of the project cost. This is limited to an upper ceiling of ₹12,500 per borrower. The margin money provided may vary from 5% to 16.25% of the total project cost to make the combined subsidy and margin contribution stand at 20% of the project cost.
Eligibility And Parameters of PMRY Loan:
| | |
| --- | --- |
| Age Limit | 18-25 Years |
| Minimum Education Qualification Required | 8th Standard pass |
| Family Income of Borrower | Below 1 lakh per annum |
| Permanent Resident of the area | At least 3 years |
The PMRY Loan Limit For Different Sectors
| | |
| --- | --- |
| Business Sector | ₹2 lakh Maximum |
| Service sector | ₹5 lakh Maximum |
| Industry sector | ₹5 lakh Maximum |
| Partnerships | ₹10 lakh Maximum |
The collateral requirement is nil for projects upto ₹2 lakh. This remains the same for partnership projects too. The collateral exemption limit for projects under Small Scale Industries (SSI) is ₹5 lakh.
The rate of interest is subject to the quantum of loans and government guidelines.
The tenure of the loan is between 3-7 years. The repayment schedule will be based on the moratorium period decided on a case basis.
Training and operational expenditures should be within ₹2,000 per borrower.
Defaulters of nationalized banks and financial institutions and beneficiaries of other Government subsidy schemes are not eligible.
DIC bears the training expenses at the rate of ₹1,000 per borrower in the industrial sector and ₹500 per borrower in the business and service sector. This is inclusive of the stipend.
Exemptions
The subsidy limit for Uttaranchal, Himachal Pradesh, North-Eastern states, and Jammu & Kashmir regions is ₹15,000 per borrower. Self-help groups have the same limit per beneficiary with an upper ceiling of ₹1.25 lakh. The coverage of viable ventures is extended to small tea gardens, fishing, poultry, piggery, sericulture, and horticulture.
It is notable that for PMRY loan eligibility, besides the minimum educational qualification requirement, those youth who have undergone trade-related vocational training through government-recognized and approved institutions will be given preference over others. Also, the scheme gives preference to weaker sections, including women, and comprises reservations of 22.5% SC/ST and 27% for Other Backward Class (OBCs).
Applying For PMRY Loan Online
All banks that are connected with government schemes can be approached for availing of this loan
Here's how to apply for the loan:
Fill all details in the form and include the necessary documents:
Proof of Date of Birth (Secondary school certificate (SSC) or TC from the applicant's school)
Certificates of academic and technical qualifications
Ration card or any other proof of residency for three years, i.e. residential certificate issued by MRO
Experience certificate, if applicable.
Income certificate issued by MRO (Mandal)
Caste certificate issued by MRO if applicable
Driving License in case of the candidates applying for motor vehicles.
Copy of the Proposed Project Profile
Submit the completed form along with documents to the concerned bank branch and wait for communication from their end.
As an initiative toward poverty alleviation, employment generation and asset creation are the prime strategies of PMRY. This scheme is a step to empower the economically weak by making them self-dependent.
This is an evolving scheme that focuses on specific aspects and target groups, just as Indifi has customized financial solutions. PMRY is an opportunity that provides sustainable employment opportunities with an eye on the development of skills and rural infrastructure.