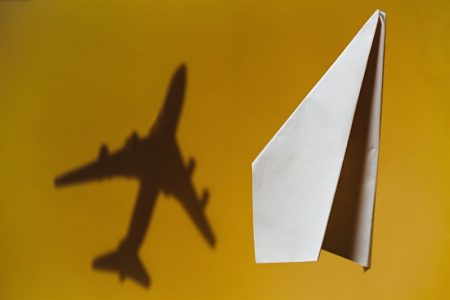 While the line of credit is generally a preferred option for businesses looking for short-term financing, it is also a go-to option for several new businesses. Also known as overdraft facility, it allows businesses to regularly borrow money against their borrowing limit. Once approved, a borrower can then use the money for up to 12 months or even more depending on the lender.
Also Read: Lines of credit: online lenders vs. traditional banks
A major advantage of the line of credit over a standard business loan is its affordability. Unlike a business loan where a fixed interest is paid on the entire borrowed amount, a line of credit only requires you to pay interest on the amount that you borrow and not your maximum borrowing limit.
As an increasing number of new businesses are now looking to take a line of credit for their business, it is very important for them to thoroughly understand the entire process of using this facility.
How To Get A Line Of Credit For A New Business?
1. Selecting A Lender
The process begins with searching a reliable lender that offers a line of credit to start a business. Ensure that you select a lender with extensive industry experience who has an excellent reputation among customers. Check the interest rate, processing fee, and other terms and conditions before making a final decision. You can look for such lenders online to apply for a line of credit online.
2. Eligibility For The Line Of Credit
Once you've selected a lender, the next step is to assess your eligibility. As compared to an existing business wanting to take a line of credit, it is more difficult for a new business to get approved for this facility. As new businesses do not have long operational history, the lenders lay a major emphasis on the frequency and type of business transactions and the credit report of the founder or promoter.
3. Documents You'll Need
Before applying for a line of credit, one should definitely go through the document requirements of the lender. Some of the documents that you might need are as follows-
● Proof of business registration
● PAN and Aadhaar Card of the founder/promoter
● KYC documents
● Bank statement
Also Read: 6 Smart Ways For Small Businesses To Use A Line Of Credit To Their Advantage
4. Apply For The Line Of Credit Online
Once you have the necessary documents in place, you can then apply for the line of credit online. Most digital lenders would require you to fill a form with details like name, mobile number, email address, and loan requirement.
A representative would then call you to take things further. After the initial discussion, you'd be required to upload your documents with the help of which the lender will assess your eligibility.
If the loan is approved, your maximum borrowing limit would be fixed and you can then borrow any amount against your limit.
Apply Online For Line Of Credit
Digital lenders have made the process of applying for a line of credit simple and quick. Some of the top lenders like Indifi offer the line of credit of up to Rs. 50 lakhs for a period of 12 months at highly competitive rates to help new businesses take advantage of this excellent facility. Look for such lenders to get all the help and support you need to start your business.