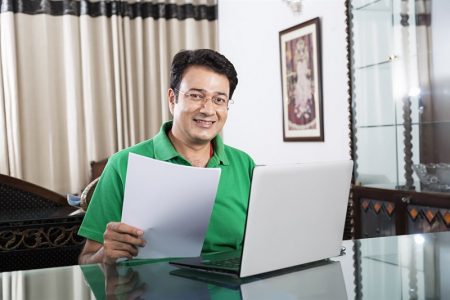 No matter if you want to start a business or build and grow an existing one, you'll surely need a considerable amount of money. Most of the would-be and current business owners rely on financing options to secure these funds. Two of the most common options for such borrowers are the business loan and the line of credit.
To select between the two, one should clearly understand what these financing options are and how they are different. If you are looking for financing options for your business and finding it difficult to select between a business loan and a line of credit, the information mentioned below will help.
Also Read: Lines of credit: online lenders vs. traditional banks
What Is A Business Loan?
A business loan or term loan is similar to other types of loans, like a home loan, car loan or personal loan. In simple words, it allows you to borrow a lump sum amount which you are required to repay over a fixed duration through monthly or quarterly installments. These loans generally have a fixed interest rate.
What Is A Line Of Credit?
A line of credit is somewhat similar to a credit card. Based on your eligibility, a lender would fix a maximum borrowing limit for you. It is then up to the borrower to draw any amount of money from this limit.
For instance, if the maximum borrowing limit fixed by the lender is Rs. 10 lakhs, the borrower might withdraw only Rs. 5 lakhs. You can withdraw the remaining Rs. 5 lakhs at a later stage or repay the already withdrawn Rs. 5 lakhs to again raise the borrowing limit to Rs. 10 lakhs. The line of credit generally has a variable interest rate which is periodically adjusted.
Differences Between A Term Loan And Line Of Credit
1. Payment Schedule And Amount
The most important difference between the two is the payment schedule or amount. With term loans, there is a fixed installment that needs to be paid at regular intervals. This amount is made up of the principal as well as interest. Moreover, such loans have a fixed tenure.
On the other hand, payments with a line of credit vary on a monthly basis depending on the amount borrowed by the borrower and the change in interest rate. Just like credit cards, they are revolving in nature and do not require you to repay the amount in full in any fixed time frame.
Also Read: 5 Reasons For Travel Agencies To Seek Business Loans
2. Borrowing Fee
Another important difference between the two is the borrowing fee. With term loans, you are generally done with the fees once you've paid the additional charges when acquiring a loan.
However, with a line of credit, there is a small fee you need to pay every time you borrow money against your limit. However, term loans are known to have higher closing costs than business loans.
3. Interest Rate
The line of credit is generally known to be cheaper than business loans with respect to the interest rate. However, if you do not use the line of credit carefully, it can prove more expensive than a business loan.
Selecting Between The Two
Apart from the differences discussed above, the decision also lies on why you need the funds. Term loans are generally considered long-term loans which are taken for purchasing major assets, like manufacturing equipment, commercial vehicles, property, etc.
Businesses often rely on the line of credit for short-term expenses, like marketing campaigns. In other words, the line of credit is generally used for activities that can help generate more revenue.
Apply For Easy Business Loans In India
Now that you know the difference between the two, thoroughly analyze your needs to find the best term loan or line of credit. You can search for top digital lenders such as Indifi as it offers quick and easy loan products for small businesses at highly competitive rates and no extra charges with utmost convenience.