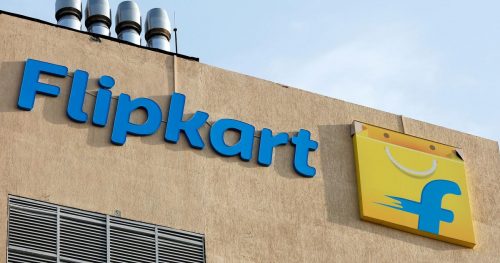 Flipkart began with the idea of selling books and now has become the biggest e-commerce retailer in India. It paved the way for several other shopping sites to be launched in different sectors. Flipkart has consistently grown in reach and now boasts of covering almost every sector that a customer needs. Right from books to home appliances and furniture to garden equipment, Flipkart is a one-stop-shop.
To accelerate your business further, one of the most favorable ways is to enlist or collaborate with Flipkart. There are a lot of inside tricks to increase one's visibility on Flipkart which can greatly benefit the business. This article will help you with the right pointers and you can really give momentum to the business.
Also Read: How To Increase Visibility On Amazon?
Best Ways To Be Visible On Flipkart
Listing Ads
When selling anything online, be it a product, blog, a financial scheme the thumb rule is that it should be viewed by a sizable amount of viewers. Traffic is what drives a product online. SO with GooglePPC create an attractive ad campaign. Flipkart then displays your ad as Featured Product on its pages. So when a buyer sees your product, they will proceed to buy, and therefore you gain visibility.
Spike Sales
During the festive season, Flipkart organizes spike sales and that can really be an impetus for your products. Clean your inventory and participate in the spike sales to get your products out there.
Also Read: How To Successfully Sell On Flipkart
Cataloging
Keep your product catalog updated and crisp with an attractive and precise product descriptions. The catalog plays a major role in influencing the buyer about the authenticity of your products. With better pictures, description, and engagement with buyers, it can elevate the product visibility on Flipkart. With a scarcity of time, customers always look for a product that is listed as well. Including all the minute details, and perhaps FAQs to answer the customer doubts will increase the traffic to the product greatly.
Images
One of the key factors in product visibility is great images. If your product has efficient pictures that display exactly how it is, it can benefit hugely.
Also Read: How To Sell Successfully On Amazon?
Discount Offers
Adding the product in all discount categories (40%, 50%, 70%) is a great way to increase its visibility and therefore its sales too. Including it in bundle offers or with discount coupons and codes can make it popular and increase prominence on Flipkart especially during festive seasons.
SEO
Flipkart has its own algorithm that determines the rank of a product, similar to Amazon. So while listing your product on Flipkart it is imperative to use SEO friendly terms and words, that can help your product to be searched easily. Product titles with enriched relevant keywords can really make a product viable and therefore easily listed on Flipkart.
Flipkart allows sellers to add search keywords to the product catalogue. You can add relevant keywords that describe your product.
One can also invest in creating one's own brand website with a detailed description of the company brand and products. The products can be linked to Flipkart and can have better engagement. Also, sellers can actively engage with their customers and build better content in reviews and rankings. This way the product can have a trust value among prospective customers and enhance their shopping experience. Responding to the queries on reviews as well as urging customers to provide ratings can really make the product appear at the top.
Also Read: It's Time To Grow Your Ecommerce Business With Smart Syncing Technology!
Sellers should also look at introducing loyalty programs for their customers. That way, when they visit the page the sellers' products and related products will appear on priority and ensure the customer proceeds to buy. Taking advantage of the festive season, the customers can be attracted to these programs and businesses can greatly benefit from them.
There are a number of ways in which Flipkart provides various channels to help sellers list their products well. It is really up to the seller to take full advantage of these and optimize their product listing on the page.
With no collateral, minimum documentation, and availability of several top lenders, Indifi makes the whole process of acquiring a loan simple and quick. With a single online application form, you can apply for a loan from multiple lenders in the least possible time. As the loan is customized as per the needs of online sellers, rest assured that it would perfectly suit the dynamic needs of your business.