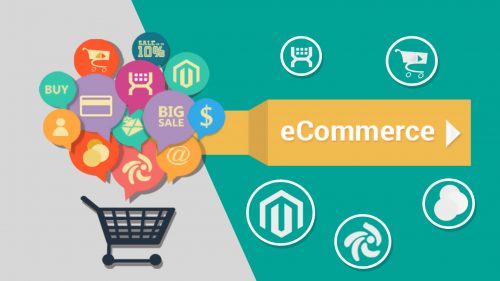 Online business has emerged as the preferred shopping destination for a plethora of people in recent years. In the cutthroat realm of internet marketing, it always helps to adhere to e-commerce best practices. While buying online, your customers prefer to study the item they purchase. Thus, content related to products is a crucial component of the best business practice for e-commerce sites. As an online seller, you need to make the best use of your resources to create a memorable shopping experience for your customers. So, let's explore the best online practices which you can deploy to excel in the realm of internet marketing.
Also Read: Trusting Online Sellers For A Collateral-Free Loan
Best Practices for Online Sellers
One of the e-commerce best practices is to create a catchy product title
For online retailers, the claims of products are quite crucial. It is because catchy product titles help in proper search ranking. Moreover, product title is the first thing your customer sees when they are buying something from you. By including tailored and unique information in the products section usually convinces the customers to buy the item. Thus, placing keywords in the product title and its description would help your site to rank better.

Pricing a product competitively is quite important
Comprehending how to be the master of setting product prices is often the best business practice for e-commerce sites. You can try selling combos of your best products at a discounted price. Interestingly, you can also hire a visual artist to make the labels. On the other hand, various repackaging goods to offer a combo pack can pay you rich dividends. You would discover that a majority of customers would buy combo packs as they are availing a reasonable price.
Also Read: Take Your E-Commerce Business To The Next Level With Online Seller Finance
Create short videos centered on the product
While shopping from online stores, we miss the experience of interacting with the things we are buying. If you are on an online retailer, you need to provide your customers with the knowledge of purchasing a particular article. This is where short product videos can do wonders. However, note that the product videos should be of good quality and should be eligible to captivate the customers within the first few seconds. Product videos can be circulated on other platforms for the promotion.
What about writing a follow-up letter to your customer?
Always remember that your customers have no desire to feel like mere numbers. They expect the same courtesy and care as someone you interact in the physical world. After they have bought something from your online store, send an email to them to depict your gratitude. You can also send them any information related to the item/items they have brought. Also, you can ask them to contact you in case they face issues with the goods they have delivered. Sending an email and thanking your customers can go long in fetching you with loyal target audiences.
Also Read: Why You Need To Add Multiple Payment Methods To Your Online Store
Emphasizing on collecting customer feedback
As an online retailer, you must receive customer comments concerning their buying experience from your site. Asking customers to provide feedback is a great way to showcase your responsibility towards them. On the other hand, collecting feedback from your customers would also allow you to rectify your mistakes in case you have committed any. Communicating with customers is the most critical component of any online seller. Your customers would have selected any other online retailer to buy goods. Thus, you have to ensure that they have positive memories of conducting business with you.
Also Read: 5 Costly Mistakes To Avoid While Launching Your Online Store
Ratings and reviews are essential to driving sales

The more positive reviews, the higher ranks of the products you are selling. Moreover, positive ratings and reviews create the right amount of traffic for your site. It also helps in conversions, which ultimately leads to higher sales. When you have positive reviews, it usually has a positive effect on the search rankings.
Collateral is one of the biggest problems for retail store businesses looking for loans. Our unsecured loan solution eliminates this barrier and allows you to achieve your business goals in a simple and hassle-free manner. With minimum documentation and eligibility requirements, your search for the best business loans for your retail shops ends at Indifi.