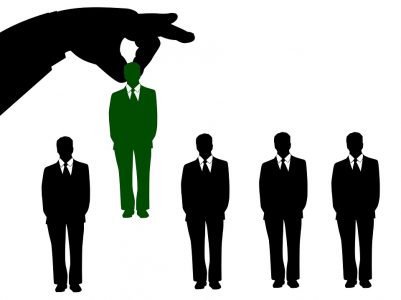 Introduction
Food is the essence of life. Its a form of art that binds all the senses. You can't ignore the amount of effort that goes into preparing those lip-smacking delicacies that are served at the table. Any successful restaurant brand is a projection of its staff, quality, and management. But, while comparing the supply-demand balance you will be shocked to know that this evergreen industry has a huge dearth of skilled and reliable staff.
So, if you are a restaurant owner and wish to hire quality staff for your business, you are in the right place. Given below are a few hiring tips that can get you the workforce you have always wished for.
Also Read: Best Ways To Manage Legal Terms For Restaurants
Ways for Hiring People for Restaurants
Word of mouth – Hire the best
This form of staffing is the oldest and the most trusted in the industry. A chef's resume will not speak about them as much as their dishes will. It mainly functions through recommendations. You can offer a decent referral bonus for those who can help you in getting a new addition to the team. The restaurant industry is such that if any of the good restaurants have new openings, the news spreads like wildfire. And you will have a lot of people to interview. On the other hand, if your restaurant is still budding, be ready to pay extra to attract good resources. Consider it as an investment that will bear sure shot results.
Also Read: How Zomato Helps Restaurants Cut Down Operational Costs?
Go old-school with Newspaper Ads
Another common means of hiring good restaurant staff is through newspaper ads. Paid classified ads offer good coverage and definite reach. It works its wonder for all kinds of staff like managers, cashiers, and even housekeeping. Make sure your ad targets the right audience. Let you be content simple and to the point. It is also preferable to give an ad in the regional newspapers as they draw more attention.
The Power of Social Media Ads
In this digital era, you cannot underestimate the power of social media outreach. Assuming your restaurant has a decent social media and Google ads marketing strategy, you can include your hiring descriptions in the posts and boost it. You can also join different pages relevant to the restaurant community. Make your posts attractive and catchy. If you are not into social media promotions, hire an agency that can help you with marketing and level up your game.
Also Read: How To Increase Visibility On Zomato?
Let the Job Portals do the work
There are numerous portals in the market that help you with restaurant staffing. Names like Naukri, Indeed, Times Jobs and many more have made hiring quite smooth and less time-consuming. To avail their exclusive services, you can pick a plan according to your needs. These portals have an immense database with sorting tools. You can easily search for any resource, from manager to chef, cashier to waiter, all kinds of resources are available on these platforms. Just fill the right job description and salary bracket to see the magic.
The Evergreen Recruitment Consultants
Consider this as the final resort if all the above pointers do not work for you. There are experienced recruitment consultants that can easily help you in staffing appropriate resources for your restaurant. The consultancy shortlists candidates for you based on the job description you provide. They schedule the interview and let you choose the resource you prefer. Most of the consultancies also guarantee compulsory service by the resources for a year or sometimes 6 months. This service might be expensive as the consultants charge one month's salary of the hired employee. If you need urgent staffing, go for it.
Also Read: How To Successfully Sell On Zomato?
Summary
Now that you are familiar with all the staffing tool, make sure you use the right one, based on your requirements. In the restaurant industry, high competition and severe work conditions have given rise to the scarcity of resources. To compensate for this, you may have to offer more salary than your competitors sometimes. Don't hesitate. Your team represents your restaurant, choose it well. Your success depends on the staff you hire.
Also Read: Managing Operational Challenges In Restaurants
If you've ever taken a loan in the past, you might know how daunting and time-consuming the whole process can be. But with Indifi, you can apply for a business loan online in a quick and simple manner. Filling a single application, you can apply for a loan with multiple top lenders in the country. With no collateral and minimum documentation, you are sure to experience business loans in a new and improved way.
Apply Restaurant Business Loans