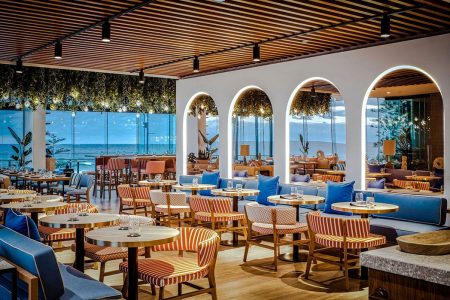 The prerequisites of founding a restaurant or hospitality business is a passion for food and hospitality – but beneath the simple motives lies the intricacies of running that very business. Out of the myriad processes that run in the background of a restaurant business, it is important to understand that your restaurant can only breakeven and become profitable if your account management and bookkeeping are well taken care of.
Keeping an accurate record of your accounts is essential to ascertain whether or not you are running your restaurant successfully. Often the accounting aspect of running a business is overlooked as the number-crunching is a pretty complicated task. However, you no longer need to fear all this as technology has simplified and streamlined the accounting process quite effectively. Here are a few ways for better management of accounts and data for restaurants:
Also Read: Best Ways For Hiring People For Restaurants
Ways to Manage Accounts and Data for Restaurants
Ask Around
You can kick off your research on the optimal way of installing an accounting system in your restaurant by first inquiring from colleagues and other restaurateurs. Getting a professional insight from their approach to bookkeeping will help you to find a solution to yours. This kind of preliminary research will also help you gauge whether or not you are capable of handling accounts independently or require some professional assistance. Getting a fair idea from those in the industry and outside will put things into a better perspective before you finally take a call as to what accounting and data-handling system are best for your restaurant business.
Also Read: Managing Operational Challenges In Restaurants
Accuracy is the Key
It is essential to be extremely accurate in your bookkeeping, by keeping a close track of incoming and outgoing money – debits and credits- from your restaurant. Precise money entries must be recorded for all – expenses as well as the revenue- rounding it off appropriately so that it does not impact your bottom line.
Tracking Expenditure
Expenditure can be divided into the following heads: fixed costs and prime costs. The latter covers the major part of the expenses of your restaurants such as the staffing, food raw material, taxes etc. These costs have to be closely monitored as these can be trimmed in case there is scope to increase your profits. However, fixed costs are those that you do not have control over such as equipment, rent/mortgage, operational expenditure etc. They amount to a small part of your overall restaurant expenditure.
Also Read: How To Successfully Sell On Zomato?
Profit and Loss Statement
A P&L statement is essential as it helps organize the entire accounting data of the restaurant. This statement works as a tool as it enables you to keep track of various costs such as labor, operational expenditure, food, revenue etc. P&L' s are more effective if used every week, However, you can customize them and even generate monthly/yearly Profit and Loss Statements to suit your requirement.
Software for Restaurant Accounting
There are various financial software and POS (point of sale) systems available that enable you to accurately and swiftly organize your transactions as well as inventory count. You might want to look around and ask before deciding on accounting software.
Also Read: How Zomato Helps Restaurants Cut Down Operational Costs?
Financial software helps to simply restaurant bookkeeping. Hence, before deciding, also try to see if it is accessible on a computer or software, is user-friendly, connects to the POS system, and has an easy way of adding/removing employees on the payroll. There are various other features that come with a Point of Sale System (POS) such as inventory count, method of payment, labour expenses, and sales reports. The most popularly used software systems include Microsoft Dynamics GP, Wagepoint, Quickbooks, and Sage 50.
Outsourcing Payroll
Even if you are determined to manage the accounting system of your restaurant, try to consider outsourcing payroll. The reason being is that there is a high penalty fee and liability issues if the payroll contains any mistakes. There are multiple changes that increase the complexity of payroll, hence a professional in this domain will help you run the payroll seamlessly given their experience.
Also Read: Best Ways To Manage Legal Terms For Restaurants
Thus, besides having a talented and experienced chef to make your restaurant business boom, it is equally imperative to gauge your costs, revenue and inventory to make your venture profitable. These tips will help you select the right and most effective option for accounting and bookkeeping.

If you've ever taken a loan in the past, you might know how daunting and time-consuming the whole process can be. But with Indifi, you can apply for a business loan online in a quick and simple manner. Filling a single application, you can apply for a loan with multiple top lenders in the country. With no collateral and minimum documentation, you are sure to experience business loans in a new and improved way.
Apply For Restaurant Business Loans In India