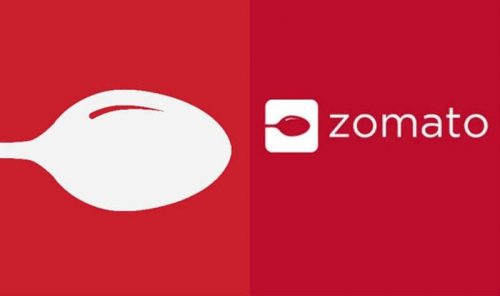 Have a flourishing food business? Zomato is the new place to be to get into the books of your customers. It is a great idea to strike a deal as a business on Zomato, because you get recognized and appreciated by the customers that further encourages other customers to believe the quality and guarantee of the food joint. There is nothing better than this new form of word of mouth since the new generation finds it easier to add items to their cart and have it delivered than to go to the joints or even call. With the increasing demand for food orders to be delivered, Zomato is one of the most trending websites and boosts this demand by ongoing offers and special memberships. Now that you are aware of how Zomato attracts customers, let us talk about how it will help you, i.e. how to increase visibility on it:
Also Read: How To Increase Visibility On Amazon?
How to Increase Visibility on Zomato?
Reviews:
The much talked about and visible state of progress for your food joint or company are the reviews. These reviews are constantly altered by every rating given by the customers, whether it is via online order or dine-in reviews. This is mostly where your work on the quality and packaging of the food. If you're a new place and don't have a lot of reviews, you should focus more on discounts for your joint to come under the most viewed section. Reviews help a company gain the confidence and love of future potential customers.
Also Read: Best Ways To Be Visible On Flipkart
Discounts:
You can specifically allocate offers for Zomato that will attract the already existing huge customer base towards you. These offers may include in-store special discounts 'like 10% off on orders over Rs. 299 so when the customers have a total of Rs. 230 in their cart. Zomato reminds them that spending more will help them save more which is basically a way of selling you more. Even with that extra Rs. 30 of you're offering them, you're earning Rs. 40 more if they add more items to their cart adding up to the discount bar.
Also Read: How Can You Increase Your Margins Through Cloud Kitchens
Schemes:
Apart from specific store discounts, participate in the schemes that the app launches every now and then to increase its customer base. Be one of the places that has its name under almost every section, so that more people find themselves accustomed to the name and are compelled to try out. These schemes are very attractive since they appear to save them money but make sure you don't undergo any losses considering there's a commission-per-order charged by Zomato and the pricing slash will not compensate for it.
Also Read: What Is Cloud Kitchen And How To Set Up Cloud Kitchen?
Additional advertisements:
Zomato itself allows in-app advertisements and that is a really good investment since the key to being bought is showing up everywhere. Often times, in search for a food item that the customers are looking for, your ad popping up and you having what they want will definitely lure them towards your joint. Make sure you make wise choices though because if you are a place that serves Chinese, you don't want to show up under the 'Pizza' or 'Italian' searches, that is just money down the drain for nothing. So carefully curate these ads with the help of officials and make the best out of this advantage.
Also Read: How To Sell Successfully On Amazon?
Descriptions:
What is very undermined on Zomato is a good description of a meal or an item. These help the customers know what's in their food and not only does the transparency increase their trust, but is also much more attractive for them that it is— "a juicy potato patty with tomatoes, jalapenos, diced onion, a cheese slice topped with mouth-watering mayonnaise and lettuce leaves' instead of 'a burger."
Apply For E-Commerce Loan In India
With so much growth to offer, Zomato is a good way of investing your money and helping your business reach heights. Your restaurant business has its own specific requirements. Be it marketing, hiring more staff, purchasing new equipment, setting up the restaurant, or just managing the daily expenses, without a steady flow of funds your business can severely suffer amid the growing competition. With the flexibility to choose your loan tenure and repayment schedule, your search for the best loan for the restaurant business in India is sure to end at Indifi. Apply online to know more about unsecured business loans for the restaurant business.