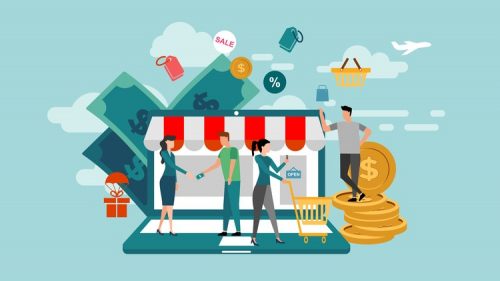 No matter how successful your e-commerce website is running, you have to think of new ideas to improve your sales figures constantly. After an initial stage of rapid growth, many businesses get stuck in a plateau phase which can be demotivating at times. One of the best possible ways to stand out from your competitors is by giving the right range of offers to your customers. This will help in overcoming the barriers and attract more attention to your business. To keep pace with the changing consumer habits, you need to make the necessary changes in the offers that you advertise.
Ideas for the best offers to customers
Here are a few ideas to help you frame the best offers to attract more business:
Offers for free shipping
It is a common fact that customers love the idea of not having to pay for the shipments. Statistics have also proven that most customers will be encouraged to make a purchase when free shipping offers are made. Most customers do not see any value in paying for shipping even though they are ready to pay a higher price for a good product. You can offer free shipping across all segments or in specific categories, and the customers will be happy when no additional amount is needed to be paid during checkout.
Also Read: Best Ways To Bring Your Business Online For E-commerce Sellers
Discounts on the product price
Listing the marked price of a product and the discounted actual price together is an important way to attract customers. In general, people love to buy an item at a "sale price", and most customers do not take into consideration that the original price might have been inflated, to begin with. You can calculate various discount percentages based on your profit margin to determine the discount amount that best suits your business.
Also Read: Best Ways To Organically Reach Customers For E-commerce Sellers
Free offers
You can arrange for deals that provide a gift when a customer makes a purchase. Even though this is an old tactic, almost everyone enjoys a gift. Apart from adding gifts to specific products, you can also offer a gift when a customer makes a purchase that exceeds a certain amount. Such a deal will not only offer better value to the customers but will also help them to develop a positive opinion about your brand. This will also encourage them to spend more amounts on your website.
Reward points
Reward points that are offered against the money spent by the customers are an effective way to turn new visitors into loyal customers. These rewards can be offered in terms of points or currency and their accumulated benefits over a period can deliver attractive returns to a customer. It is also important to name the rewards points system in the right way that sounds attractive and also puts the focus on the core elements of your brand.
Also Read: Best Platforms To Market For E-Commerce Sellers
Flash sales
Flash sales are offered for a short period, and they offer a high rate of discount or a unique item that is limited in quantity. These sales indicate something special, and they can create the right amount of buzz if promoted effectively via social media. The time-bound nature forces the customers to buy immediately without delaying at the checkout stage. This strategy is also effective for clearing out-of-season stock or an underperforming product.
Also Read: Tax Saving – Best Practice For E-Commerce Sellers
Contests
The idea of contests or sweepstakes can catch the attention of the customers effectively by enhancing their curiosity. A rightly designed contest can also allow you to display your range of products to a larger audience through various channels. This sort of marketing campaign can also target a particular range of customers more effectively, and you can engage them creatively to generate more interest and enthusiasm.
Cart recovery
Statistics show that around 70 % of buyers do not complete the purchase after adding a product in their cart. This behavior can be altered by using special emails, targeted remarketing ads, and special discount offers. Even a minor change in the figures of those who abandon the cart can boost sales in a big way.
Also Read: Best Ways To Manage Legal Terms For E-Commerce Sellers
Conclusion:
Apart from the right kind of offers, the timing of the offers plays an essential role in the generation of business. Holidays or festive seasons can make a significant impact on how the offers attract the customers. While promoting the offers, it is also vital to stick to the basic values of your business which sets you apart from the competitors. For SMEs trying to create an impact in the e-commerce segment, Indifi can offer the right level of financial support that is needed to make the effective use of these promotional tools and cut through the competition.
Also Read: Best Ways For Hiring People For E-commerce Sellers