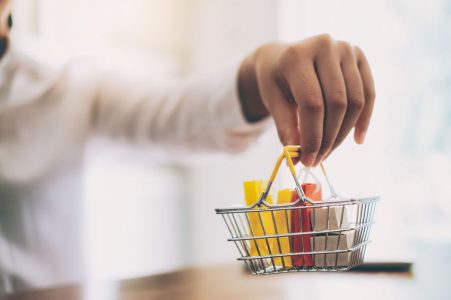 Managing an e-commerce business involves taking care of diversified aspects inclusive of managing legal terms. For a business owner, it is crucial to provide the business with the most appropriate legal cover. Especially, e-commerce caters to both B2B and B2C formats. Therefore, it becomes even more essential to gain access to the knowledge related to the best ways to manage legal terms for e-commerce sellers. Though for an e-commerce business, it is not compulsory to provide legal terms on the website, it is recommended to avoid any risk related to probable legal action that might be taken against the e-commerce business owner. By managing your legal terms in the best possible manner, it becomes possible for an e-commerce business owner to gain the confidence of the consumers and relevant entities.
Also Read: Tax Saving – Best Practice For E-Commerce Sellers
Ways to Manage Legal Terms for E-commerce Sellers
Information Accurateness

An e-commerce website is bound to feature numerous product pages featuring product descriptions. Therefore, the e-commerce website sellers need to include a legal term section related to the product information that the specified product information may change without notice.
Sales Terms

This section related to the Legal Terms must precisely brief about the applicable restrictions related to the sale of the product inclusive of age-related restrictions, availability, and many more relevant criteria.
Also Read: Best Practices For Online Sellers
Payment Terms

Payment is one of the most crucial aspects related to managing legal terms for e-commerce sellers. Therefore, e-commerce sellers must make their customers gain familiarity related to the diversified payment terms encircling online transactions. They include Late/Missed payment conditions, Terms related refunds or returns, Terms related to handling payment disputes and many more.
Shipping Terms
Shipping and delivery is yet another integral aspect of an e-commerce business. Clarity regarding legal terms in the context of shipping and delivery naturally goes a long way to boost customer confidence. Many possibilities might crop up in the context of the delivery including delay, in-transit damage, non-arrival of the product and many more. Your customers have the right to grasp an inkling regarding your responsibility level where third parties are included as well in the form of suppliers. Providing them with an exhaustive overview of shipping related legal terms is indeed one of the best ways to manage legal terms for e-commerce sellers.
Also Read: How To Run A Successful E-Commerce Business
Information Privacy Terms

Online privacy is gradually becoming a serious matter of concern for online buyers. It is the responsibility of the e-commerce sellers to protect the personal data of their customers by complying with the standard guidelines of the relevant laws. Managing laws is not merely restricted to following the guidelines. E-commerce sellers should also mention clearly in their privacy policy legal terms what different kinds of personal information would be collected by you and how you intend to use, share, and store this information.

Online Advertising Terms
One of the best ways to manage legal terms for e-commerce sellers is to gain the required information related to the relevant laws of online advertising. Email advertising is a popular format of online advertisement deployed by e-commerce sellers. Hence, it becomes essential for them to get acquainted with various acts that fall under the gamut of online advertising. An e-commerce business owner can gain a foothold amidst the competition is by outsourcing a legal expert equipped with proven experience to draft applicable legal terms comprehensively.
Also Read: It's Time To Grow Your Ecommerce Business With Smart Syncing Technology!
Intellectual Property Terms

Once neglected due to the lack of its significance, intellectual property has off lately emerged as one of the major concerns for the e-commerce sellers. These days theft related to intellectual property has become more prevalent than earlier. Therefore, one of the best ways to manage legal terms for e-commerce sellers is to state precise terms mentioning ownership over-owned intellectual property features. However, it is equally important to keep the intellectual property term section concise and to the point.
Final Thought
Besides the above-mentioned ways, there are numerous ways to manage legal terms for e-commerce sellers by integrating precise yet lucid terms related to the Liability Disclaimer, External Links, Loyalty Programs and Promotions, Terms of use, research related to the taxes of the selected locations, etc. Moreover, to manage legal terms for e-commerce sellers, a variety of resources may be used including terms and conditions generator, template, and many more.
Also Read: The Ultimate Guide To Choose The Best Digital Item For An Ecommerce Business
The availability of multiple lenders allows you to pick a loan tenure, repayment mode and schedule as per your convenience. Be it stocking more products, modernizing your warehouse, opening an online store, or adding new products to your store, our unsecured loan for online sellers is ideal for all your business needs.

Visit our FAQs section to know about our offerings or get in touch with us to get an unsecured business loan within 24 hours.
Apply For Ecommerce Business Loans