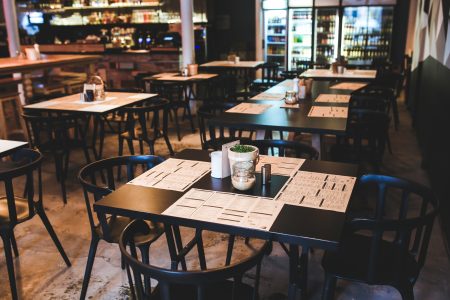 The restaurant business always appears as a glamorous one. However, it needs lots of dedication and passion for running a restaurant successfully. Some investments in the restaurants are seen in its decor and the costly cutlery. Nevertheless, many diners are unaware of the price which goes into what comes on the plate in front of them. But it's not the headache of a diner. The economic responsibility falls considerably on the restaurateur. This is exactly why a few questions are worth handling: as a restaurant owner, to what extent are you engaged in handling food prices? Do you know the hidden prices within your usual food prices? Do you know the ways of trimming maximum of these?
In a rush of getting operations running, you must not compromise on what goes into the food items which come out of the kitchen of your restaurant. In case you go cheap by selecting shortcuts for reducing prices and raise profits, diners will first identify the drop in food quality being served. And you should accept the fact that reputation is everything for a restaurant.
Contrarily, for serving good quality food consistently, in case you go with costly imported ingredients, your prices will be high enough. Be smart with how to work with your vendors and utilize your production supply. Food price is a recurring one, unlike numerous other one-time investments. For this reason, you should know how to get rid of the menu price tightrope in a way so it doesn't affect your profit margins.
Let us give you an insight into some wise ways to walk the menu price tightrope!
How Restaurants Can Deal With The Menu Price Tightrope
1. Tackle Vendors
Take some time to choose the right vendors. Ponder this to be as crucial as employing staff. Meet as many vendors as possible. Compare their rates for making a detailed decision. Ultimately, find the one who can offer you good quality products at an affordable rate rather than ordinary cheap ones. You can add a healthy section to your menu with the latest superfoods. Make sure to execute it properly remembering how costly the end product will be and how you could price it. Ensure you will get what you paid for. Make sure the supplier offers you the precise amount of what you will be invoiced for.
2. Work On Your Recipes
After having your menu down, you should measure how much one dish will cost you per portion. This way you can understand whether or not the food price is low or high and rate your dish accordingly. Work on your recipes if that is very much for you to do. Refine them till they become a standard. Your chefs also should understand the food price's importance and how it affects the entire business.
Also Read: Getting Business Loans For Restaurants
3. Alter Your Menu
Your food price being high does not validate the steep and frequent bumps in menu price. Prior to hiking the prices, take a step back and have a closer look at what you are adding to your prices. A basic analysis will help you realize the situation properly and discover relevant solutions. To keep food prices in check, you can add a special menu. Usually, low-value products can be a portion of this special menu for making higher value. This way you will end up promoting variety to your clients. This will also keep your chefs encouraged and help them show their creativity by going off the regular menu.
4. Deal With Food Waste
Plan your buys in a way so you don't end up wasting production. Maintain a log to check what is going into the waste bin. In case you need to check the bins to be certain, just do it. This way, you can set an example and your employees will be cautious regarding unwanted wastage. Be cautious regarding the cost which goes into making a dish. In case you find this killing your time, hire somebody to monitor your kitchen. Planning beforehand will also help you deal with wastes.
Also Read: 5 Ways To Grow Your Restaurant Business And Scale New Heights
5. Rotate Stock In Your Pantry
This will be a step prior to getting to monitor waste. Wastage will reduce if you are wise in stocking in your pantry. Mark your stock with receiving dates so you know when they got there and will offer you time for using them smartly. Rotate the stock depending on the receive labels. Before using the new stock, use the old ones. Without knowing when you got something, it depends on a guess and eventually you will end up wasting the food which could have been utilized timely.
Also Read: Top 5 Ways Small Businesses Can Reap Benefits Of Global Holiday Seasons
Bottom Lines
Wastage of food can have a massive effect on the bottom line of your restaurant business. However, through purchasing locally, negotiating with suppliers, utilizing your ingredients creatively, and serving feasible portion sizes with restaurant portion control tools, you can lessen food prices in your restaurant. If you increase your menu prices, you might end up losing your clients. Hence, work on recipe pricing, benchmarking and menu engineering to boost profitability. And if you have just started your restaurant business and are seeking enough funds to run it successfully, just apply to Indifi for an unsecured small business loan right away!