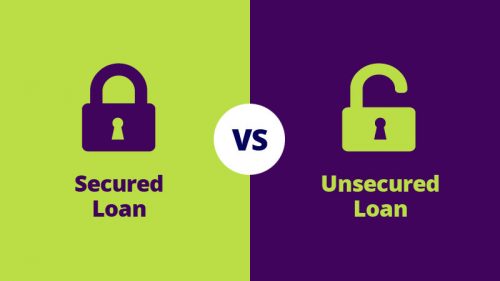 For numerous entrepreneurs, a small business loan is the most profitable option for financing a new business or developing the current organization. Nevertheless, getting a business loan can be tough for small organizations and start-ups because the risk to lending institutions is bigger than offering loans to larger organizations.
In case you have started exploring commercial lending options, you may have seen that some banks provide secured loans with more alluring payment terms and rates of interest. But if you are a small business and have no collateral to provide, you may not be eligible for a secured business loan. Here comes the role of an unsecured business loan that is the right choice for your start-up firm. Want to know why? Read on below!
Why Choose an Unsecured Loan over a Secured Loan for Your Business
Available from an extensive range of financial institutions, an unsecured business loan does not need collateral or assets to secure the loan amount. In case you have a good credit record, borrowing an unsecured business loan is comparatively easy. Don't forget to check the Annual Percentage Rate (APR) as it also incorporates the fees added by the lender for the arrangement of the loan.
Instances of unsecured loans for small start-up businesses incorporate working capital loans and cash flow loans, such as covering off-peak slower business periods against peak revenue you will produce in the future to repay the loan.
Also Read:4 Reasons Why Unsecured Business Loans Have Emerged As The Lifeline Of Small Businesses In India
How Unsecured Business Loan Is More Beneficial Than Secured Ones:
You can apply for smaller loan amounts.
In case you require just a small amount, an unsecured business loan makes sense particularly if you have an asset and don't want to reveal it to the risk of retrieval.
Unsecured loan offers flexible payback periods.
Collateral-free business loans can have a payback period, up to nearly 5 years. The longer the period of the loan, the lower the rate of interest you will be charged on the loan.
3. This loan is good for those already trading.
As the loan is unsecured, the lending institutions will measure it against the trading position of your business. Moreover, they will perform background checks like your cash reserves, balance sheet, cash flow position, credit history and may ask for a personal assurance against the loan.
Also Read: All You Need To Know About Eligibility Criteria For Collateral Free Loans
4. An unsecured loan is faster to obtain.
You can get approval for an unsecured loan for a small amount easily and quickly, with fewer legal hassles and procedures.
5. This zero-collateral loan has lower property exposure.
To take up an unsecured loan, you don't need to put up your asset or property as security and low admin expenses.
6. You need to pay upfront costs for a secured loan.
Applying for a secured business loan is like applying for a mortgage scheme. You may need to pay admin fees before borrowing the loan.
7. Secured loans are secured against property only.
In case your business does not produce sufficient cash to fulfill the paybacks o secured loan and you fall behind with loan paybacks, the lending institution can repossess your property.
8. Obtaining a secured loan takes time, unlike unsecured options.
Taking up a secured business loan takes a longer period as it involves legal needs and property valuations.
Apply For Unsecured Business Loan
How Unsecured Loans from Indifi Differ
At Indifi, we know that it can be difficult to access business finance for your start-up if you have not been trading or do not have proof of demand as well. Nevertheless, unlike other lenders, we lend to businesses that have not even begun trading or have just been trading for up to 2 years. The loan is unsecured so we don't need any asset or your business' percentage. We like to assist businesses that have insufficient funds and need finances on an emergency basis. Henceforth, contact us if you also need to accelerate your small business with the fuel of our unsecured business loan.