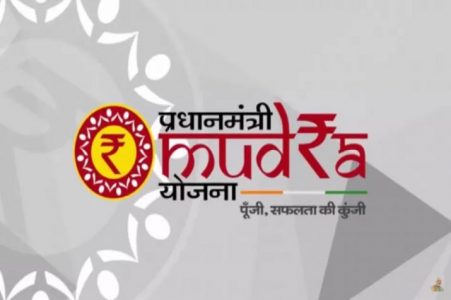 Mr. Narendra Modi, the Prime Minister of India, launched the Pradhan Mantri MUDRA Yojana (PMMY) on 8th April 2015, and MUDRA (Micro Units Development and Refinance Agency Ltd.) loan scheme comes under this. It's a big effort to help MSMEs. This government scheme's main target is to finance small, high-risk businesses. MSMEs, non-farm sectors, and non-corporate sectors can avail of up to 10 lakhs through this scheme. And to borrow a MUDRA loan(Pradhan Mantri Business Loan), an applicant can approach any lending institution, such as MFIs, Co-operative banks, Commercial Banks, RRBs, Small Finance Banks, and NBFCs like Indifi. Moreover, you can apply online through these platforms.
Also Read: Why to Choose NBFCs Over Banks For A Business Loan In India
You must have a rock-solid business strategy to borrow a MUDRA loan(Pradhan Mantri Business Loan). This loan cannot be taken out for any personal need like purchasing a vehicle or even in case you are a rich business person. Under the following cases, a business owner can take out a MUDRA loan:
PM Mudra Loan Overview
| | |
| --- | --- |
| PMMY Full Form | Pradhan Mantri Mudra Yojana |
| MUDRA Full Form | Micro Units Development & Refinance Agency Ltd. |
| Eligibility Criteria | New And Existing Business or Business Owners |
| Repayment Tenure | 3-5 years |
| Loan Limit | Up to 10 Lakhs |
| Documents Required | Photo, Adress Proof, Income proof, Business ownership, etc |
| Who Can Avail Loan | Non-corporate, Non-farm, and small business |
For What Purpose We Can Take Mudra Loan?
Workplace renovation
Overdraft facility
Agriculture-related activities
Buying equipment and other resources
Buying commercial vehicles
Dropline overdraft
Also Read: Business Loan Denied? Here's What You Should Do Before Applying
Businesses Which Can Avail MUDRA Loan:
Service sector companies
Self-proprietors
Micro-manufacturing companies
Micro industries
Partnerships
Vendors (fruits and veggies)
Repairing stores
Foodservice businesses
Truck owners
Also Read: Business Loan Vs. The Line Of Credit
Mudra Loan Eligibility Documents
Proof of business address
Evidence of business identity
Passport size photographs
Equipment and other product quotations
Residential evidence
Proof of business owner's identity
Also Read: Best Ways Woman Entrepreneurs In India Can Avail Business Loans
How To Apply For MUDRA Loan Online
You can apply online for the MUDRA loan by visiting its registered bank or any NBFC official website. The online form is available on the website. Here are steps to follow to apply for the MUDRA loan online:
Choose the lending institution.
Download the application form.
Fill in all the details precisely.
Upload all required documents.
Finish all formalities by the lending institution.
Get the loan approved after this procedure is done.
Also Read: The Steady Rise Of Women Entrepreneurs In India
MUDRA Loan Types Available For Small Businesses
Based on the pace of development and growth stage of a business, alongside the financial requirement, these 3 types of MUDRA loans(Pradhan Mantri Business Loan) are provided:
| | | | |
| --- | --- | --- | --- |
| Mudra Loan | Funds Limit | Best For | Mudra Interest rate |
| Shishu loan | Up to INR 50,000 | Start-up companies or Small Businesses | Based On Credit History & Lender |
| Kishor loan | 50,000 and INR 5 lakhs | Businesses require more funds for development | Based On Credit History & Lender |
| Tarun loan | 5 lakhs to INR 10 lakhs | Developed business but need more reach | Based On Credit History & Lender |
The rate of interest for the Mudra loan depends on the lender. The credit history is important in deciding the payback duration and rate of interest. The lender also decides the payback period.
Apply For Online Business Finance
What Is The Repayment Tenure for MUDRA Loan
Applicants will get the loan amount for the duration of 5 years. He/she can pay the lender through installments. The installment process is easy as rates of interest are low.
In case you are seeking a higher amount of funds with an easy borrowing encounter, choose a business loan from Indifi which is particularly crafted for your SME. We offer custom solutions to clients to ease the application procedure and access to immediate business finances.
Top Banks Offering Business Loan Under PMMY
| | |
| --- | --- |
| Banks Offering Loan | Mudra Loan nterest Rate |
| SBI mudra loan | |
| | |
| | |
| | |
| | |
SBI mudra loan
Union Bank mudra loan
PNB mudra loan
BOB mudra loan
Canara bank mudra loan