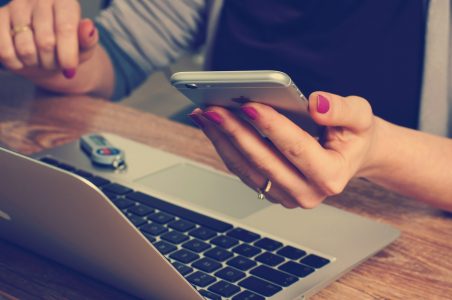 Nowadays, the Indian Government has been concentrating on the MSME sector. Many advantageous schemes have been designed for the SMEs and MSMEs. Sadly, a huge part of the industry is still unaware of the advantages which they can avail by MSME registration. In this piece of blog, we will give a brief idea about MSME, loans for MSME, the registration process, the documents you need, and the advantages of it.
Also Read: Business Loans For MSMEs — Overview, Features & Benefits, Eligibility, Interest Rates & More
About MSMEs
The MSME (Micro, Small, and Medium Enterprise) sector is pondered as the strength of a growing economy like India. It was built for aiding the growth of MSMEs. This sector is a prime contributor to industrial, exports, manufacturing, and employment units in India. The development of the economy depends on the development of the MSME sector.
There are 2 categories of MSME:
1. Service Enterprises
2. Manufacturing Enterprises
Both MSME categories can register them under the MSME Act.
Registration Process Under MSME Act
While registering an MSME, you should take the help of an expert. Follow the processes mentioned below for registering an enterprise under the MSME Act:
· A business owner needs to fill out the MSME registration file online or offline.
· A person may register for over 1 industry via individual registration.
· The applicant must provide personal data like name, industry name, address, Aadhaar, PAN, 2-digit NIC, mobile number, and bank account details.
· Self-attested certificates for the same.
· No registration fee is applicable.
· The applicant will receive the registration number for the business after entering necessitous details precisely and uploading the needed documents.
Also Read: Can Tech-Innovations Reshape MSME Lending In India?
Documents You Need For MSME Registration
You need the following documents to register an MSME:
1. Address proof of business
· For self-owned premises
Allotment letter, Possession letter, lease deed, or property tax receipt. No other possession document is needed of a municipal license exists in the business' name or its owner's name.
· For rented premises
Utility bill, NOC from the landlord, and rent receipt or something similar to prove the ownership of the landlord.
2. Copies of invoices of purchased equipment and licenses.
3. Articles of Association and Memorandum of Association/Partnership Deed alongside a copy of board resolution and certificate of incorporation that have approved a director for signing the MSME application.
4. Copies of all purchase and sales invoices.
Also Read: Evolution of SME Lending In India
Benefits Of MSME Registration In India
1. Collateral-Free Priority Lending
Because of MSME registration, the MSME loans become cheaper as the rate of interest is really low around 1 to 1.5%. The Government of India launched the Credit Guarantee Fund Scheme for MSMEs to help them access zero collateral funds to the MSME sector.
2. Exemption Of Income Tax
There are many advantages which can save more amounts which may be measurable to tax in this certificate's absence. The advantage of a possible basis of taxation is accessible to enterprises, which discharges one from keeping up undergoing audit processes and detailed books of accounts.
3. Lessened Fees For Trademark Registration
The MSME registration certificate helps in trademark registration, offering a scope of having a 50% subsidy in the fee payment while an individual registering for a patent or trademark.
4. MAT Advantages
MSME registered units are enabled to credit for MAT (Minimum Alternate Tax) for being carried forward for up to 15 years rather than 10 years.
5. Capital And Other Allowance For Infrastructure Growth
Since the MSME sector is producing employment and offering entrepreneurial ventures an enhancement, the government also recognizes training segments for MSME and provides capital allowances for infrastructure development and assistance for business growth.
6. Access To Greater Credit
Without collateral, numerous business owners may find it very difficult to borrow MSME loans for new business or for launching their industry. Nevertheless, with an MSME registration, all FinTech lenders like Indifi have particularly come to provide loans at lower rates of interest than the usual.
Final Thoughts
MSME registration process offers lots of advantages incorporating both financial and non-financial ones. These perks are associated with business and entrepreneurial development. In case you are running an MSME and want to relish these perks for your MSME, you must go for this registration and don't forget to contact Indifi to take out working capital loans for MSME.