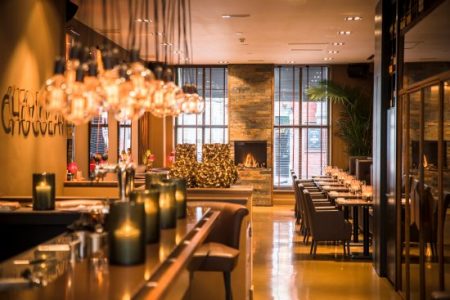 Most of the customers are reaching restaurants, often with the increase in digital services. When it comes to restaurants, every small service equally affects profits and the happiness of the customers. Managers of restaurants try to settle the maintenance concerns of restaurants to avoid apathy. But then, having a schedule helps a smooth sail of the restaurant business.
Are you struggling to figure out an apt budget to mend all the broken things? Of course, when it comes to the restaurant, the to-do list might scare you. But maintaining a schedule strictly helps you to win. If you are looking for tips on the budget for restaurant maintenance, then you are on the right page.
Also Read: Also Read: Tips To Optimize Your Restaurant's Menu For Delivery Success
Incredible Guide On How to Budget for Restaurant
Make a maintenance schedule:
It is always better to prepare and prevent than to repair and revert. Maintenance and repairs cost increases when neglected. So have a maintenance schedule in hand, and this should include every tiny detail related to the restaurant. Get the repair, cleaning done for the furnishings, vehicles if any, and be careful with the HVAC machinery. Ensure that, servicing is done now and then to prevent substantial repair bills.
Create a cash emergency fund:
Have an emergency fund to meet all the expenses which come as a surprise. You might get a huge contract as well, have the funds to cater to the needs. Sudden repairs, purchase of new machinery, increase in employee salaries, purchase of spare parts, etc. might come as your unexpected guests.
Also Read: Competing Against Big Restaurants: Top Tips For Small Restaurant Chains
Make an effective budget strategy:
Consider having a spreadsheet which details maintenance and preventive repairs of all the machinery. Also, include the inspection intervals of equipment to calculate detailed information on a cash reserve. Such detailed spreadsheets always help in creating an effective budget strategy. Restaurant expenses, cash flow of the season/year also helps in tracking a pattern emphasizing budget creation.
Measure average maintenance and repair costs:
Always be broadly minded while scheduling maintenance. Predict all the unexpected expenses and don't forget to underestimate the restaurant revenue. The reports of the Restaurant Facility Management Association states that every restaurant schedules a minimum of 3 percent on its sales. However, the budget varies depending on the machinery, warranties as to such. Have a baseline of the previous budgets to determine cash emergency fund.
Use POS system or budgeting software to keep budgets on track
It is needless to invent the wheel every time. Try using the POS system or other budgeting software to keep a clear record of the restaurant budgets. There are also various budget templates which are easy to use and happy to download.
Also Read: Food Delivery Apps: The Game-Changer For The Restaurant Industry
Tracking the budgets always helps in knowing how accurate you are in monitoring the estimate and figuring out the actual costs. With the increase in ROI, the sales are increased and so the burden on the machinery and your workforce. Ensure to take proper care of them. Clean and repair your equipment often for its smooth functioning. You can't end up waiting for a long time in the name of quarterly or yearly maintenance. There is no right or wrong time to increase your repair budget in these cases.
Conclusion:
Have an eye for preventive maintenance, which enhances the lifetime of your equipment. Optimal performance is a seamless challenge possible in terms of equipment, furnishings, restaurant profits only when you go with impeccable maintenance. Stay ahead of the curve irrespective of your earnings by having a quick budget. There is no harm in using your business fund to purchase the POS machines. Eventually, they help you in sorting out your business and help you to embark on a legacy of success.