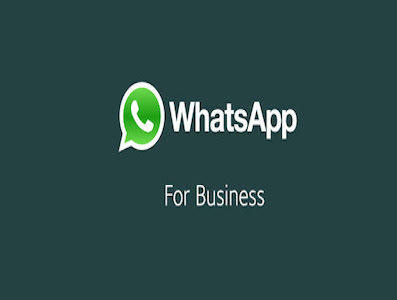 Introduction:
Throughout recent years, small independent companies have had a decent hold over social media marketing platforms, like Facebook, Instagram, LinkedIn, and so forth, to advance their Business, and have profited considerably from it. Likewise, WhatsApp has joined the trend of these platforms to help the small businesses extend their client-base.
WhatsApp has effectively supplanted the offline text message service traditionally used as India's essential text correspondence method. Since its launch, famous brands in India like BookMyShow and MakeMyTrip have been leveraging the Facebook owned WhatsApp business to interact with their customers. . With 1.3 billion clients ready, WhatsApp needs to make its foundation easier to understand for private companies that depend on it to speak to their clients. Even though numerous applications help businesses connect with their clients, WhatsApp gives a more extensive degree of service to business organizations by having a large number of audience. This works as an advantage for them.
Also Read: Need Money Fast? 4 Options For Small Business Owners
Utilizing this reality, this informing stage has rolled out WhatsApp for Business – the pilot for a committed portable application only for organizations – toward the beginning of September 2017. WhatsApp for Business gives private venture alternatives, which will help them contact clients easily and help them develop their Business.
Also Read: What are the best accounting practices for small businesses?
What is the importance of Whatsapp business?
WhatsApp for Business was created while keeping entrepreneurs in mind. With the application, entrepreneurs can connect with their clients by utilizing different devices to mechanize, sort rapidly, and respond to client messages. WhatsApp for Business is accessible for all android users in India that can be easily downloaded from the Google Play Store.
With more than 220+ million clients of WhatsApp in India, it has been accounted that the entrepreneurs of drug stores, supermarkets, and departmental stores utilize WhatsApp to communicate with the clients and eventually grow their business through WhatsApp.
Also Read: Top 5 ways small businesses can reap the benefits of global holiday seasons
What stands out with respect to using WhatsApp for Businesses?
With WhatsApp for Business, the organization has changed the interface and included many new features that will allow private ventures to gather more insights and react more quickly to their clients.
It gives organizations the chance to make a business profile with more definite data about what they do and sell, alongside their location, site, and contact number. Clients can easily connect with them through messages or calls. The application also gives organizations a platform to reach out with efficiency, such as the quick reply option, which has many custom messages arranged by them ahead of time and can be utilized to respond to many of the times posed inquiries. This will permit them to address questions from numerous clients in a short amount of time.
What Exactly is the Registration Process on Whatsapp Business?
To enroll in WhatsApp for Business, organizations will require a number that isn't associated with their own WhatsApp account. It is compulsory to have a different business number, and if in case you don't have a different number, you need to move your number of WhatsApp into the business account. When the confirmation of the number is done, at that point, the business profile can be made, and the organizations can begin interacting with their customers.
Also Read: Merchant Capital Funding – A shot in the arm to small businesses that require working capital
How does WhatsApp for Business cater to customers?
Organizations can generate greeting texts that mention exceptional offers or arrangements during celebrations.
On the off chance that entrepreneurs can't answer a client inquiry because of some crisis or additional immediate task at hand, the application gives them the alternative to send them an "away message" with a warm response so the client won't feel disregarded.
WhatsApp for Business can help businesses reach out to their clients and communicate about offers and other business plans to their clients and partners.
A business account in the wake of being affirmed by WhatsApp will be featured with a symbol, so individuals would realize that they are talking up with a confirmed vendor.
What sort of Business should be possible through WhatsApp for Business?
A wide range of businesses(small-scale and huge) or even consultants can utilize WhatsApp for Business. For example, organizations are dealing with Gems and Adornments, Home decor, Artworks and craft, Garments, and so forth that get nearly sold out in no time due to WhatsApp for Business. WhatsApp is also taking a shot at making a UPI payment platform for its clients and conversing with different Indian banks and NPCI. When it turns out, clients will have the option to pay dealers from Whatsapp UPI itself, and the cash will directly reach the payee's account.
Also Read: 4 Reasons why unsecured business loans have emerged as the lifeline of small businesses in India
How to Set up a WhatsApp business account?
WhatsApp Business in India is available easily on the Play Store, so you will require an Android smartphone or even Apple to utilize the application. Apart from this, the set procedure is simple and self-guided by WhatsApp. The instructions pop up as you install WhatsApp and begin using it. Once your number is verified, there are a few more simple steps to complete the setup.
What are the advantages of WhatsApp for Business?
The following are the main advantages while using Whatsapp for businesses.
Opens up highlights about the Business that a layman client can't know otherwise.
Being featured in the WhatsApp list of businesses enrolled on WhatsApp increases the organization's credibility.
The analytics part will help the Business to prepare reports and trends helpful for their Business.
Organizations can receive or send instant messages, pictures, recordings, and PDFs.
Also, an automated pop-up guide will help with the application process, and the Business can easily get started with the app.
How is the Price Valuing for WhatsApp Business?
There are two kinds of business accounts:
WhatsApp Business Application for small business companies
WhatsApp Business API interface for medium and large organizations
The good news is that for small companies, the WhatsApp Business application is liberated from any sort of cost and requires no investment. It's free.
Also Read: 6 Smart ways for small businesses to use a line of credit to their advantage
Main Features of Whatsapp for Business for small businesses:
Illustrative business profiles: A business profile should be made, and it should contain important data, for example, the proprietor's business' email, contact number, and address. If you own an independent venture without a website, WhatsApp Business still permits you to enter your business details. You can fill in contact numbers, address, social media handles, etc. that gives your customers an idea of your activities. The app also has a way to verify your authenticity. A tick that is green in color shows up against your business's name when WhatsApp has authenticated the account you had created. The address and store location should also be fed in the WhatsApp account for the customers' convenience. One special feature is that WhatsApp is attempting to connect the WhatsApp Business profile with the Facebook profile, so the clients don't get tricked by the fake business profiles.
No cost: YES! You read it right! The WhatsApp Business app allows you to enlist your business and reach out to your clients at no expense at all. This is WhatsApp's marketable strategy that helps small businesses to gain visibility amongst customers and help them targeting and retargeting their leads.
Business analytics: It offers to generate insights, a component that gives measurements on the number of messages sent, conveyed, and perused. Utilizing this data, you can break down the recurrence of your clients' reaction, adjust the content of quick replies, and monitor the way your profile interacts with them.
Various messaging alternatives: This exceptional element of prompt answer settings across the WhatsApp Business app guarantees that you are responsive to clients consistently. WhatsApp for Business makes it simple for the Business to draw the attention of its clients. The various messaging components help make message formats that can be consequently sent to the clients and keep the interaction consistent.
The 'quick replies' choice allows you to set up basic standard reactions to repeated inquiries. To all the new leads (existing or probable) who connect with the Business, the 'Welcome message' can play a handy role in introducing your Business to the first time client by presenting the motive of Business as well as your Business's extraordinary feature. Likewise, you can outline a customary 'Away directive' for messages around your off-hours and when the employees are busy.
WhatsApp web: WhatsApp Business bolsters its reputation through WhatsApp Web, which lets you deal with running the app through your PC without the portable application. Organizations have another choice to send and accept messages to and from a client only through their web browser on the laptop/computer. To have access to this feature, the cell phone should be associated with the web. A bar code needs to be scanned, and your WhatsApp account opens up on the web browser itself.
Statistical tools for messages: This product causes organizations to examine and analyze business insight. The performance of the Business can be assessed based on the number of messages exchanged with the client. Apart from this, the analytics feature also tracks the number of catalogs sent out and the number of successful purchases to help you report your business performance.
Final Take away:
Because of its conversational interface, WhatsApp for Business has helped organizations make positive associations with their clients and has given them an easy way to buy their favorite products. It is developing to be the most reliable Client engagement platform even though it began just as an experimental platform for businesses. WhatsApp's pervasiveness and huge customer base make the business application "a preferred choice" compared with different apps of a similar category. Private companies can self-register on the WhatsApp Business application by following a simple application process, as discussed above. The various messaging options such as quick replies, welcome messages, auto-generated away messages make it a very smooth app for small businesses. WhatsApp supports more than 15 million business application clients in India and more than 50 million monthly clients internationally. The Facebook-owned application has, as of late, presented some new features, for example, links for catalogs, readable QR codes, and stickers packs, as it wants to draw more clients. In February, the organization got administrative permission to begin its payment portal like UPI in India, which will make it much more helpful for organizations and customers.
Numerous private and small ventures have scaled up their business with the assistance of WhatsApp for Business. It is an app that is currently very successful in helping small ventures grow their Business. It is less technical, requires no investment, and is easy to use. Hassle-free and customer-friendly platform- WhatsApp web has grown with a gush. Besides, it assists businesses in being creative. A WhatsApp Business application also offers credibility to small private ventures, verified by a greenish tick laid against their Business's name. Subsequently, taking all the things into consideration mentioned above, we can say that WhatsApp Business is a pivotal answer for small independent ventures' correspondence and advertising needs.