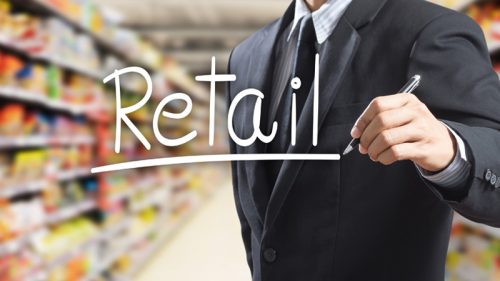 Similar to the notion that India lives in its villages, a majority of Indian middle-class people live by the neighborhood corner shops, which are called 'kirana stores.' These mom-and-pop-stores form the backbone of the retail trade here and dominate the grocery and fashion market. Running a retail business has now become more exciting than ever, with the sector becoming more organized amidst the changing business scenario.
Also Read: How Smart, Wireless POS Solutions Are Remodeling India's Retail Market
Retail business refers to obtaining goods from a wholesaler or manufacturer and selling it to the consumers for earning a profit. It could be an online store, department store, small retail store, supermarket or a franchise store.

Driven by the transformation in the consumption pattern of Indians, the retail business industry of India has been reporting incredible growth in the ongoing decade. The country is the fifth largest preferred retail destination globally and the market size is expected to reach USD 1.1 trillion (Rs 76.87 lakh crore) by 2020.
Also Read: Reformation Of The Indian Retail Market: Technology Is The Future
In a nutshell, starting a retail business is considered to be a lucrative opportunity in the current circumstances. It can easily become a reality with moderate investments, provided you move with a strategic plan. Listed below are four tips to help you find success in your retail business. 
Tips To Run A Successful Retail Business?

Learn well, plan well 
Lack of industry knowledge and lack of vision remains to be the top reasons for failure in the retail business. Your greatest competitive advantage lies in the knowledge you have about the specific industry you are working on. To thrive in the retail business, you should possess in-depth knowledge about the particular field. Keep on learning about the market segment, consumer interests, pricing tactics, target groups, etc. to make the right decision at every step.
Also Read: Big Data And AI: The Promise Of Better Transformation For Retailers
Aim for better customer experience
Another probable reason for failure in the retail business is the lack of focus on customer experience. The key to creating loyal customers is to ensure amazing customer experience, be it a brick-and-mortar store or an e-commerce venture. These loyal customers are most important to survive in the retail business and, most importantly, they facilitate word-of-mouth marketing.

Customer retention is far easier and less expensive than finding a new one. The Harvard Business Review points out that acquiring a new customer is anywhere from five to 25 times more expensive than retaining an existing one. Therefore, devise thoughtful strategies to take your customer experience to the next level.

Leverage the power of marketing
Many small-scale retailers consider marketing to be a time-consuming task or find it too expensive and, hence, fail to leverage its benefits. Having a proper marketing strategy in place for your retail business is absolutely essential in the current competitive environment. From traditional print advertising to modern digital marketing channels, there are numerous options to consider for attracting customers. However, the key is in choosing the right tools that maximize the ROI for your business.
Also Read: How Customer Intelligence Is Shaping The Future Of Retail Industry
Manage your money wisely 
For any retailer, cash flow management should be one of the top priorities. The cash flow determines the financial health of your business. Optimizing your cash flow is important in multiple ways; to manage the daily expenses, meet customer demands, improve customer experience, grow your business and more.
Also Read: Role Of Technology In Making Retail Stores More Meaningful In The Ecommerce Age
Learn about the best strategies to improve cash flow management and implement it wisely. For instance, have a comprehensive picture of where and how the money is spent so that you will be able to control it efficiently.

The bottom-line

The retail industry of India is experiencing unprecedented growth over the years and accounts for 10% of the nation's GDP. The rising number of middle-income households, rapid urbanization, the burgeoning millennial generation, changing consumption patterns are some of the factors that keep the future of the retail industry bright and promising.
To conclude, finding business success in the retail industry has become an attainable target now with a well-thought-out plan and forward-looking strategies. Collateral is one of the biggest problems for retail store businesses looking for loans. Our unsecured loan solution eliminates this barrier and allows you to achieve your business goals in a simple and hassle-free manner. With minimum documentation and eligibility requirements, your search for the best business loans for your retail shops ends at Indifi. Call us or send us an email to apply for an unsecured business loan and know more about our offerings.