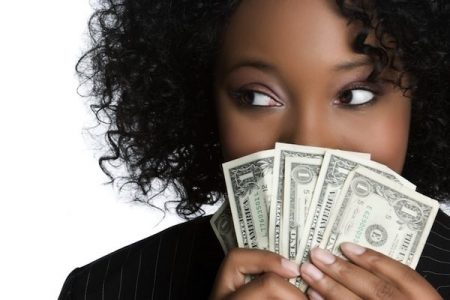 Business is a way to make money out of a profitable idea.  And there are enough examples to prove that women are as capable as men of running a business. In fact, there has been a 68% spike in the number of women-owned businesses across the world.
Sounds great, doesn't it? But as any budding entrepreneur knows, to succeed in a business venture, one needs not only talent and determination but also the capital. It can be tough to raise capital for your fledgling business in this competitive world. But don't worry; your fairy godmother will bail you out of this crisis. No, we are not talking about a literal fairy. But grants come quite close to being one, considering the significant role they can play in helping you set up your business.
Also Read: 9 Schemes For Women Entrepreneurs In India
Not many people know about grants. Many think that getting a loan is the only way to finance their business. Indifi will tell you all about grants and how they can help women-owned businesses.
What is a grant?
Loans require collateral, and they have to be returned with interest. However, a grant is a gift, akin to give-away money. If your grant is approved, you will get the grant money, and you will not need to pay it back.
Of course, there are systems in place to ensure that these grants are given to only deserving candidates. You will be happy to know that many grants offer money exclusively to women-owned businesses.
Also Read: The Steady Rise Of Women Entrepreneurs In India
How does a grant work?
If you are an aspiring business owner, learning about grants must have given you an adrenaline rush. But keep in mind that it is not as easy to get a grant as it is to read about it.
To qualify to receive a grant, you must go through a long, patience-testing process that will demand continuous involvement from you. This is because a lot of people apply for it, and, therefore, the process must be intensive.
Grantors usually consider factors like the qualifications and stipulations of the seeker. The grantor could be an independent organization or a state- or central-government body.
Grants are given not only to businesses but also to researchers, students, etc..
Also Read: A Brief Discussion On The Top 5 Business Ideas For Women In India
Grants for women-owned businesses
Investment of any form is welcome to an entrepreneur seeking funds to meet the initial requirements of her business. But the following grants can give a major boost to your business:
Eileen Fisher Women-Owned Business Grant Program
Women-owned businesses with a focus on innovation or social awareness or both can apply for grants under this program.
InnovateHER: Innovating for Women Business Challenge
If you can give others a run for their money with your business plan, you must apply for this competition.
It was started in the year 2016 with the goal of funding innovations of great commercial impact and keeping the spirit of women entrepreneurship high. It starts at a local level, and after several rounds of qualification, the 10 finalists are awarded a grant.
Also Read: Top 5 Government Schemes That Have Helped Budding Women Entrepreneurs In India
FedEx Small Business Grant
FedEx grants amounts as high as INR 15 lacs to the winners of this contest. They are ranked as gold, silver, and bronze winners, and also get support from FedEx in the form of business products. A business description, a business plan, and at least one image are required to enter the contest.
The Amber Grant Foundation
Beginning its journey in 1998, this foundation extends a helping hand of INR 35,000 every month to women-owned businesses. Moreover, the women who display the strongest passion for business, and impress the most with their entrepreneurial ideas, among the candidates for each month are further granted a higher amount.
Small Business Development Centers
If you don't have regular access to information on grants, various small business development centers can help you. They are local advisors who have information about grant schemes and help you avail the best grant near you.
If you have already applied for a grant but don't have the time to wait for the outcome, then you can opt for business loan schemes created especially for women-owned businesses. Some of them are:
Business Loan Schemes for women-owned businesses.
1. Central Bank of India: Cent Kalyani plan
Women running rural businesses related to farming, retailing, cottage industries, etc. are eligible for this plan. A loan amount of INR 100 lacs can be sanctioned, with no processing charges on the loan amount.
2. State Bank of India: Stree Shakti package
Under this plan, a loan amount of up to INR 5 lacs is issued to women-owned businesses with no collateral, and at a lower interest rate than the standard one.
3. Dena Bank: Shakti scheme
This scheme covers many sectors of women-owned businesses. They are education, retail trade, micro-credit, and others. Loans of amounts as high as INR 5 lacs are sanctioned without any processing fees.
4. Syndicate Bank: Synd Mahila Shakti
This scheme supports not only new women-owned businesses but also existing ones. The woman seeking the loan is required to have a minimum of 50% stake in the business to be eligible for the loan, which can be paid back in 10 years. It also accepts applications by groups of women coming together to run a business.
The final word
There is no dearth of women who have proved their mettle in the field of business. But there are thousands of other women whose entrepreneurial dreams are nipped in the bud because they can't secure financial backing for their enterprise.
The above-mentioned plans, schemes, and grants all aim at giving wings to their dreams. Although loans and grants differ in most aspects, both can help women-owned businesses survive and flourish.
Grants are obviously way better than loans because they don't have to be paid back, but they must be invested properly. Grantors keep a track of the businesses they support; your success will inspire them in their journey to support women-owned businesses.