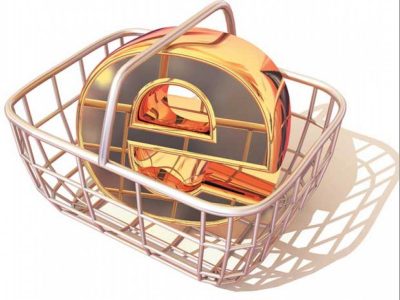 Offering great products alone does not guarantee success for your e-commerce venture. In the digital era, it is imperative to ensure a dynamic online presence. But this naturally leads to the million-dollar question: How does one carve a niche in the cluttered e-commerce landscape, where domestic as well as global brands are vying for the attention of consumers. Our list of tips could come handy in this respect.
Keep Clutter at Bay
Hankering after an intriguing website design at the cost of simplicity may have a detrimental impact on all important matters like lead generation and overall conversion rates. Your business concept must be easy to understand, and must not be overshadowed by the complicated design. Your website design must naturally lead visitors to the CTA button. The easier you make it for customers to get to the CTA, the higher are your conversion rates.
Also Read: It's Time To Grow Your Ecommerce Business With Smart Syncing Technology!
Simplify the Menu
It is tempting to talk about your products at great length by integrating even the not-so-useful elements in the website menu. But this might end up baffling consumers. Steer clear of temptations to overcomplicate the menu categories. Keep the menu simple.
Add a Search Bar
Adding a simple search bar can go a long way for you. An e-commerce website lists countless products. Hence, you will lessen the headache of shoppers if you add a user-friendly search bar. Also, do not forget to add additional filters in the search bar to enable your customers to narrow down the search alternatives.
Also Read: The Ultimate Guide To Choose The Best Digital Item For An Ecommerce Business
Invest in the Best Web Hosting Service
Pages that load swiftly will, in turn, generate higher conversions. Various studies also point toward delay in page loading as a significant reason behind customer dissatisfaction. Therefore, invest in a premium web hosting service to run a successful e-commerce business that can yield a good ROI in the long run.
Creating a Profile Must Not Be Mandatory
The lengthier the checkout process, the more irritating it is for your target shoppers. Hence, you must not force them to create a profile. Running a successful e-commerce business is all about understanding the difference between encouraging users to create a profile and forcing them to do it. If you get this, half the battle is already won.
Make SEO Your Top Priority
According to a number of studies, almost half of your consumers are going to find you via search engines. Therefore, it is crucial to focus on getting SEO right. Use every single strategy that can improve your Google ranking, even if means investing in an expert's services.
Also Read: Take Your Ecommerce Business To The Next Level With Online Seller Finance
Regular Blogging
Believe or not, the key to a successful e-commerce business lies in inconsistent blogging. Reading your blogs will compel your target users to return to your website. Once you build a cult-like following, nothing can stop you from having a terrific run.
Building an Email Subscriber List
Informing potential customers about your exclusive offers is essential to boost your sales. You can do this by building an email subscriber list. The list can be built by collecting emails when customers check out from your website.
Final Thoughts
Establishing a successful e-commerce business can take time. In addition to the above-mentioned steps, you need to pursue many more productive strategies to earn a solid reputation in your domain. They include offering a wide range of payment options, informative yet crisp product descriptions, superior customer service, free shipping, using superior-quality images, providing a user-friendly mobile experience, impressive video demonstrations, and authentic customer testimonials. Last but not least, avoid cluttering your website with ads. It is the biggest turn-off for website visitors.
Apply For Ecommerce Business Loans
About Indifi
Indifi is one of the most trusted online lending institutions in India. This resourceful platform not only takes a lead in accommodating the diverse loan requirements of its clients, which include small businesses but also strives to educate its potential users by offering them the finest tips on a range of business and finance topics.