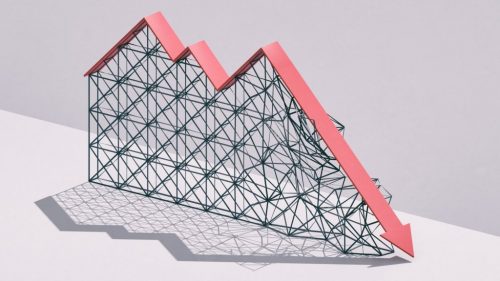 Starting a business is one of the most important steps an entrepreneur takes during his or her lifetime. If you have any business ideas and you are willing to launch your new company, these are some of the most common mistakes that, being a start-up owner, you should avoid. It will take you a long way and make your business reach the heights of success.
Also Read: Tips To Safeguard Your Small Business Smartly
Most Common Mistakes To Avoid When Starting A Small Business
Lack of proper planning
If you start the business operations without any concrete plan, it becomes difficult to convince the investors and lenders to give loan approval. The decision-making proves to be a futile exercise if you are navigating in the dark. Whenever you are starting a new business venture, it is imperative to make a business plan, marketing plan, and financial plan. You can do all this planning with the help of a free business template or use a paid platform.
Also Read: 5 Tips To Improve Your Odds Of Getting A Small Business Loan
Delaying the search for financing
If you are making delays in applying for loans or seeking funding for your new start-up, it will limit your options. In that situation, when you are in dire need of cash, you may not get sufficient funds, as per your requirement. It is better to secure loans for your new business in advance only.  For applying for a loan, make a registration for Udyog Aadhaar. It is a registration certificate mandated for Micro, small, and medium enterprises. It is the best way to give legitimacy to your new business.
Also Read: How WhatsApp Business Can Help Small Businesses?
Lack of technology
The latest technology has become an important aspect of our lives. If you start a new business venture without adapting to the latest technology, it may slow down your business growth. You need to understand that your competitors are making use of the latest business technology for significant business growth. The biggest example of modern technology is cloud technology, which has a major role in connecting business with its clients.
Not emphasising making a digital presence
To run a successful business, it is necessary to have a strong social media presence. Start making a business profile on the top social media platforms and establish a business presence in the mind of your target audiences. It will help you in reaching your customers and prospects. It will not only help in the promotion of your products or services but also create a unique identity for your brand.
Also Read: What are the best accounting practices for small businesses?
Not understanding your target audience and market expectations
It is one of the most common mistakes an entrepreneur makes while starting a new business. Many factors influence the market and change the market movements, starting from finances to trends. Always take time to understand the market for which you have created the product and services. But there is no way to know whether you are targeting the right audience or not; it is only possible when you are getting feedback from target customers regarding your product and services. For instance, if your business is associated with technology, then writing a code is a better way to connect with customers rather than talking.
Never undervalue your products or services
To make market share, entrepreneurs should neither keep the cost high, nor low of the product or services. Many entrepreneurs are following the strategy of providing products or services for free to create awareness. But using this promotional strategy, you need to take care that your target audience doesn't consider this brand a freebies source.
Also Read: Top 5 ways small businesses can reap the benefits of global holiday seasons
Get organized to become a successful business person
Being organized in your business actions is the key to running a successful business. A person who is running a small business is like a circus ringmaster. It is normal to do dozens of tasks at the same time. It should be planned in an organized manner by preparing a daily tasks list. Make sure that list is made priority wise. You need to understand this thing in mind that you are no longer a co-worker now. Learn to delegate and manage your staff in completing the list of daily tasks effectively and efficiently.
Also Read: Need Money Fast? 4 Options For Small Business Owners
Avoid overspending
Whenever you start a small business, it is not necessary to make a large investment initially. This is one of the most common mistakes made by a few business owners. The reason is that they have an impression in their mind that they need to spend a lot for purchasing the best of everything like equipment and software to do better marketing of your business and start spending without setting a budget. Try to create a budget and stick on the same to avoid going over boarding. If you want to gain a high level of your business success, it is crucial to have a strong grasp on your expenditures.
Also Read: Merchant Capital Funding – A shot in the arm to small businesses that require working capital
Not following a proper book-keeping procedure
There are many entrepreneurs who, when starting a new business, forget about implementing a proper book-keeping process. If you want to run a successful business, it is important to learn how to practice a good book-keeping habit. Following this will help make the right business decisions, make you spot more opportunities, and head off all problems like insurance and tax payments easily before it becomes unmanageable.
Distributing of too much equity at the start of the business
Every investor, who is investing in your start-up, expects an attractive equity stake in exchange for their funding. But it will prove to be disastrous for your business if you give too much equity at the time of starting your new business. Your will to raise more money for earning profits in the first investment will shrink your ownership stake and make you a minority owner in your own company. You will have to deal with many unforeseen challenges. Therefore, it's good to raise funding in short intervals.
Also Read: 6 Smart ways for small businesses to use a line of credit to their advantage
Conclusion
A successful start-up is not created by a single person; it takes the hard work of a team. You need to consult subject matter experts and mentors to make smart business decisions; only then can you avoid mistakes when starting a new business. Secondly, you should never be afraid of failure, always learn from your mistakes, pivot your business models frequently, try testing new ideas, and get feedback regarding your product or services to meet the expectations of the customers.