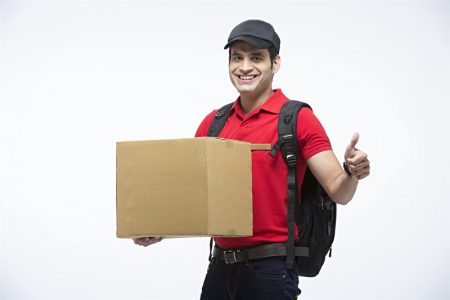 Identifying the right ways to fund your eCommerce venture needn't be nerve-wracking. Read this quick guide to find the right methods to raise money for your eCommerce startup.
In today's era of digital buying, selling online is a lucrative option for all businesses, especially startups and small businesses.
According to a recent report published in the Business Standard, eCommerce firms in India grew sharply in 2017 with a 23 percent increase. Online retail sales volumes increased to a massive $17.8 billion in 2017 compared to the $14.7 billion in 2016.
And, industry experts predict that the growth trajectory will accelerate in 2018 and beyond.
If you don't have an eCommerce store, it's high time you get started. For others, who already own an eCommerce business, you need to maximize your growth opportunities. The catch? You need cash to fuel your online store.
This is where today's article comes in. To identify the right ways to fund your eCommerce store, read on.
5 Powerful Ways to Fund your eCommerce Venture
1. Dip into your Savings
This is often the first option that comes to mind. You can empty your life's savings to fund your online venture. While this method may feel simple and straightforward, this isn't the best option.
You need your savings as a backup if life throws unexpected surprises your way. So, we recommend that you check out the other options before you rely on this.
2. Seek the Help of Friends and Family
According to a survey by Fundable, friends and family invest the most in startups. So, why not reach out to your family members and friends to help you out? One of the advantages of borrowing from friends and family is that the repayment term is flexible and can be tailored to suit your specific requirements.
However, remember that this is a business proposition and ensure that you repay the loans as early as possible to avoid souring the relationship. Ensure that you hire a business lawyer to draw up a formal loan agreement specifying all the terms and get all the concerned parties to sign.
Also Read: Role Of Technology In Making Retail Stores More Meaningful In The eCommerce Age
3. Borrow from Banks and other Lending Institutions
Till a few years back, bank loans were the only formal method of borrowing available to business owners. To get the business loan approved, the bank checks personal credit rating and the profits and losses of the business. Additionally, the interest charged is steep and one has to take miscellaneous charges like processing fees, foreclosure penalties and much more, into consideration.
This one's a bit of hassle, but may work out for you, if you don't have any other options.
4. Funding from Venture Capitals
This is one of the most common methods of financing for businesses today. Venture capitalists have sufficient investable equity to fulfill your funding goals. However, remember that for venture capitals, it's all about profits and they won't necessarily share your passion for your business.
Before you approach a venture capitalist, you need to have a detailed business plan. It should explain what you expect your brand to be, the growth in the first year and what you expect that it will earn in five years and other such details.
Also, your business plan must be able to persuade the venture capitalist team to invest in your business. It must explain why your business is unique and what gaps in the market you hope to address.
5. Digital Lenders
This is one of the best options available to small business owners today. There are several prominent digital lenders in India like Indifi. Think of them as regular banks, minus all the hassles and complicated documentation and processing.
What more, digital lenders offer you a wide range of funding options apart from regular short and long-term business loans like — line of credit, invoice discounting, merchant cash advance and more. All loans are mostly unsecured, meaning you can avail it without the need to submit collateral. This is highly beneficial for small business owners and startups who are just getting started.
Absence of complicated documentation, short and quick processing times, lower interest rates, flexible repayment are some of the advantages of approaching digital lenders.
Apply For eCommerce Loan In India
Fund your eCommerce Venture and Turn your Dreams into a Reality
All the funding options listed above have their pros and cons. With a bit of research and planning, you can find the right funding option that works for you. Take your e-commerce venture to the next level and boost your growth strategy today!